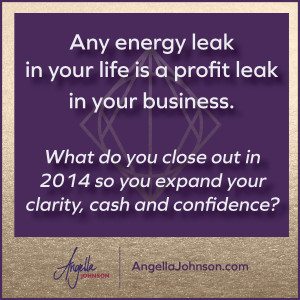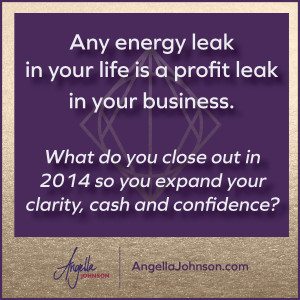 What do you close out in 2014 so you expand your clarity, cash and confidence?
Every winter, I look at my business systems, JVs, office, friends, clients, health and overhaul things that aren't working.
Why? Every energy leak in your life is a profit leak in your business. I like my life to be clear, focused and drama-free.
The bottom line is when you think about being able to focus your intuition and inspiration on things that can make a difference instead of handling drama, sabotage and broken systems or relationships, you can make more money by helping more people. You create true FREEDOM. read more