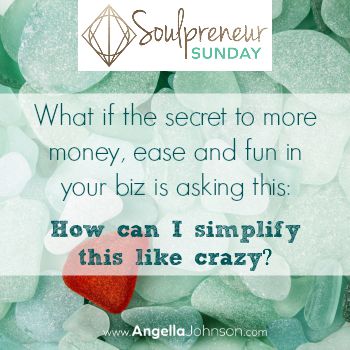 "Angella, you've managed to take all of the joy out of your business."
This is what my kick-ass project manager told me. She reminds me of this often.
Why?
Because I can over-complicate the hell out of things.
I'm a visionary. If you are a visionary, then you can relate.
You get inspired ideas and it's usually more exciting to create those ideas rather than the things like sales and marketing in your business.
And maybe you are even like me and you love the process of creating. You get really creative. read more