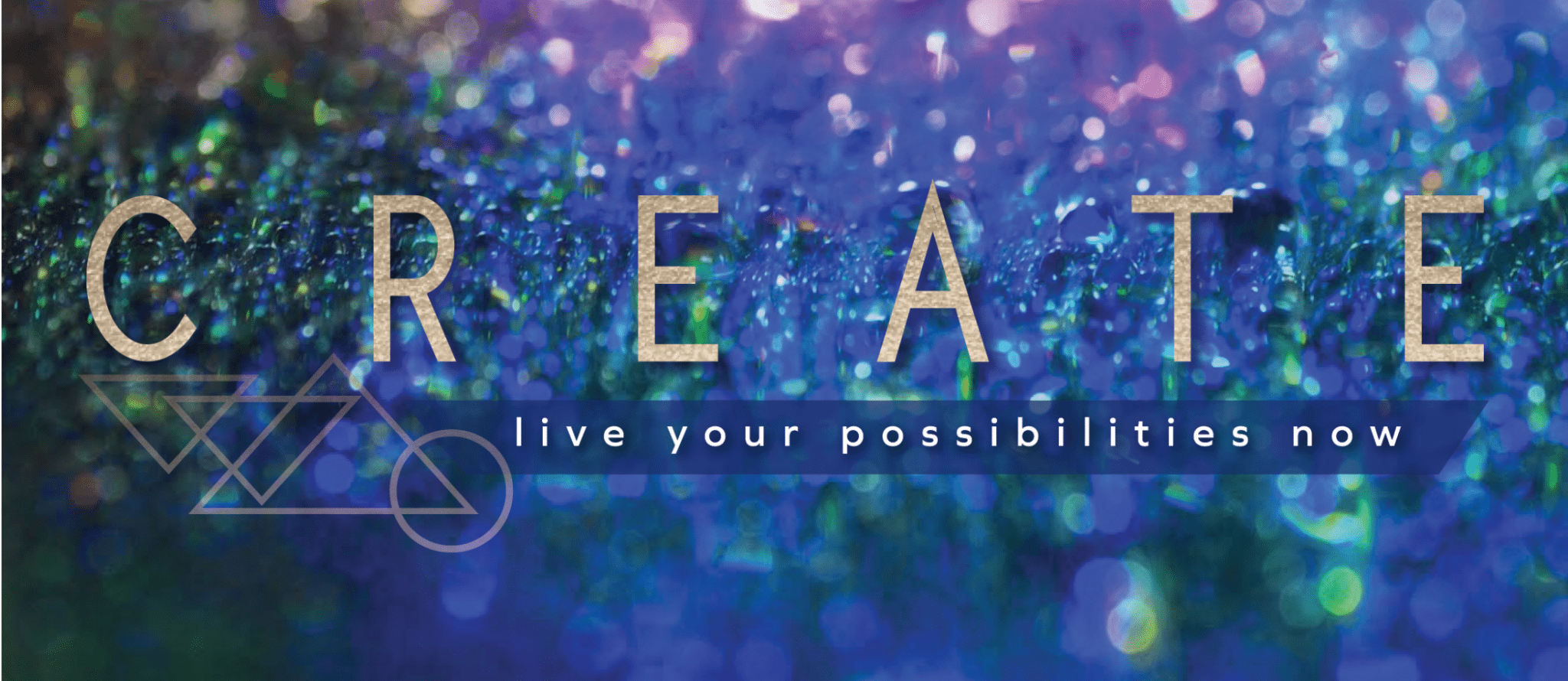 What are you consciously creating?
What are you unconsciously creating?
When you clear the limitations in the way of you creating what you truly desire, you step into the possibilities for your life NOW, not someday.
Welcome to CREATE. 
 CREATE is an easy-access monthly training series that focuses on three core pieces:
Content: Mini easy-to-implement trainings about marketing, messaging, money, and business.
Clarity: Teaching you tools and providing questions that help you clarify the next steps ideal for you.
Clearings: Using the tools of Access Consciousness®, every call includes clearings to clear out limitations and empower you to choose and create what's truly possible vs buying into lack and limitation. 
The Old Way:
Hustle. Focus. Work hard. Push. Hustle some more. 
Or just get complacent and tell yourself things like, "Things are fine," or "I'm grateful for what I have and don't need anything else."
Usually, it's a combination of the two isn't it? Thus creating ups and downs in your income as a business owner.
I believed the experts when they told me that I have to work harder than I've ever worked to enjoy my life later. Then I would just get so frustrated, I would quit or sabotage myself, which was the only way I knew how to deal with the overwhelm.
And the cycle would repeat.
Yes, action is required, but what if you could create through joy?
When you don't burn yourself out, Focus is replaced with Clarity. Pushing is replaced by Aligned Strategies and Inspired Action. And the hustle doesn't take over your life.
This is how we CREATE.
What's Included in Your Membership:
Two monthly LIVE trainings (60-75 minutes each)

Recordings of the calls

Two monthly clearing loops (this is an audio file that includes clearings from the monthly trainings so you can get maximum benefit from the calls)

Exclusive member-rate on other courses, programs, sessions, and events.
Your Investment:
$37 per month for 12 months
If you choose to pay in full for the year ($444), you can choose one of the following bonuses:
The Money Club (12 months of money-focused magic – regularly $197)

Magic & Marketing Biz School (30 days to activate your money flow by aligning your marketing and intuition – regularly $197)

WORD (A mini course on messaging and copywriting – regularly $150)
If you'd like to see what the CREATE calls are like, you can listen and download the recordings below:
When are the calls?
Typically, the calls are on the first and third Tuesday of the month at 10 am Mountain time.
---
What if I can't make the calls live?
You'll be able to submit questions you want to ask beforehand and you'll get the recordings from each call.
---
What if I don't want to keep my membership?
The membership is the low cost of $37 to make it an easy investment for you. If you are unhappy with what you are receiving, you can cancel your membership if you are on the month-to-month option. If you purchased for the year, you can apply the unused portion of your membership to another program or product. I've provided the full details so you can make the best decision for you and refunds are not provided.
---
What kind of discount will I get on other products, sessions, and events?
For mini courses, including WORD, The Money Club, Marketing and Magic Biz School, you receive 10% off.
For private sessions, you also get 10% off.
For live events and live programs, you will receive a set dollar amount off and details will be provided to you.
---
How are the calls provided?
All calls are on Zoom and you can also access it through a local phone number.
---
Will you sell things on the calls?
No, they are pitch-free. I'll mention things that are coming up so you are aware of them, but no selling! This is focused on content for you and your business.
---
I live in a country where the dollar conversion makes this a lot more than $37 a month. Do you offer global pricing?
Global pricing is a fantastic way to honor the value of the dollar in each country. And yes, Global pricing is available for this for the annual membership only, not the month-to-month option.