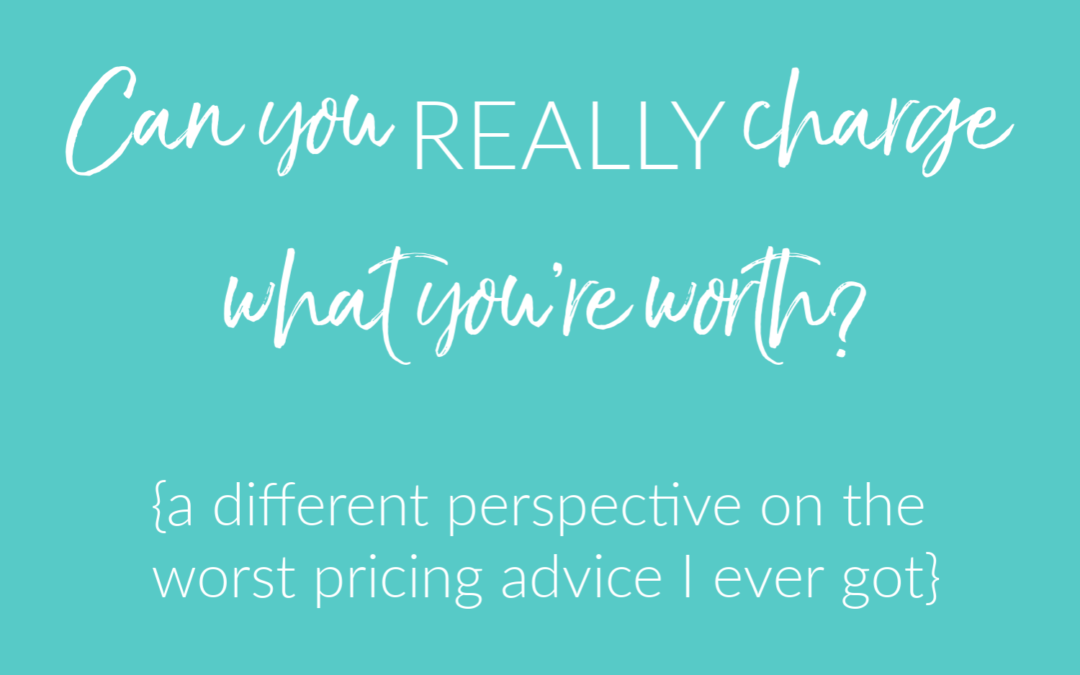 An attorney will invest at least $150,000 for their law degree. A hair stylist may invest around $3,000 for their license.
Which person offers more value? Which one is "worth" their hourly rate?
So how much is that person worth? One hour of sitting in a salon chair? Or getting those knots worked out of your neck? Or getting your gorgeous logo designed? Or your accountant who files your taxes.
In this blog, I examine the worst advice I ever got: "Charge what you're worth."