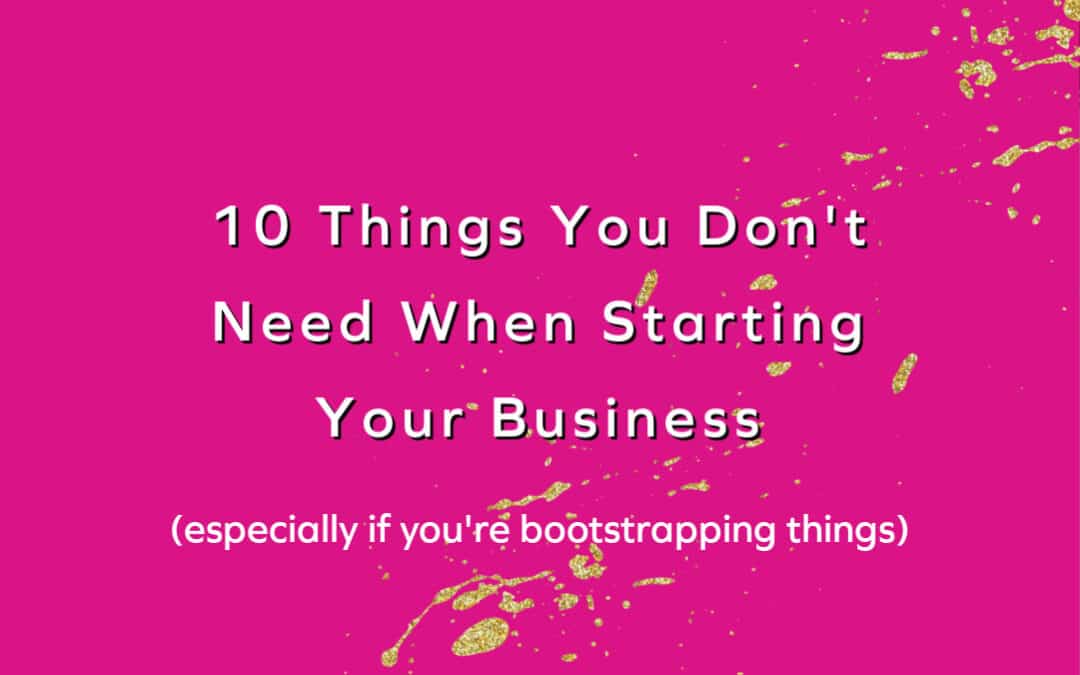 I bootstrapped my business at the very beginning and you can do it, too. This article is really for people in the beginning stages of business and feeling overwhelmed with all of the things they "should" do.
Would it be awesome to have someone hand you $20k to get all of the stuff I'm talking about in this article? Sure. Is it necessary? Nope. I think bootstrapping things also builds a great discernment muscle between what an investment in your business vs what's an expense.
There are a lot of things you think you *might* need but you really don't. You can get clients without these things that I mention.
All you need to get your first client is the willingness to talk with people and invite them to buy what you have.
Sounds easy, right? But we complicate this SO much.
All of the things I list below, with the exception of #7, are great things to have. BUT if you are in the beginning stages of bootstrapping your business, consider that you don't need these things.