What is next for you and your business?
What's possible when you create it from a totally different energy?
Let's find out on September 25-27, 2019
Farmington, Utah, USA
(just 20 minutes from the Salt Lake City International airport)

Have you noticed the shift?
We have been encouraged to go faster, to "go big," and to "make it happen;" many of us have left the race we never wanted to be in in the first place. 
More and more transformational entrepreneurs are waking up to more is not always better and constant hustle leads to burnout.
We are re-igniting our vision of what really matters. 
The other phenomenon that's common is what used to work, isn't working.
Marketing efforts that were a slam dunk are not generating the same results. Trends are changing… WE are changing. And it's time for our business models, offerings, and contribution to evolve as well.
It's simply a time to ask ourselves:
What do I truly desire to CREATE?  And how do we create it with much more ease than the "work hard" model we've been taught.

Over three days, we'll be curating transformational experiences around these five elements, which are really ways of BEing in business:

What's the difference between traditional business and what we're creating? 
Traditional Sales: Focuses on "crushing it" or overcoming objections to make the sale.
💎 Sales IS about empowering people to choose what's best for them while fully owning your value.
Traditional Marketing: Focuses on pushing and hustling to show your commitment and confidence.
💎 Marketing IS about sharing your brilliance in a way that liberates people to create something greater for their life in a way that honors you, too.
Traditional Visibility: Emphasizes the importance of winning the illusionary popularity contest online.
💎 Visibility IS about being deeply present with the magic you are and being willing to consistently and authentically share it with people.
If you find yourself breathing a collective sigh of relief and nodding your head to any of these, you're in the right place.

What's the Schedule?
CREATE is happening on September 25, 26 & 27.
Hours are 9:00 am to 6:00 pm each day. You will have a 2-hour mastermind lunch each day. Lunch is on your own.
Through a series of workshop-style trainings, Ted-style talks, and hands-on exercises, you'll get even more clear on the inherent value you bring to your clients (and the world), which will deepen your confidence, pricing strategies, and offerings overall.
Day #1: Embodiment
Workshop #1: Claim Your Vision
(Guest expert: Cynthia Gough)
What's the work that matters to you? And if you're a recovering "work-hard-to-create" expert, then what's the PLAY that matters to you?
Over the next three days, you'll craft your vision and plan to create what's next for you? 
During this hands-on workshop you'll get clear on what you desire vs what's merely a habit and have the courage to make space for what matters most. 
Workshop #2: What's Your Body Got to Do with Business? 
(Guest experts: Patty Alfonso and Diane Consolino)
Just how much energy is spent on your body?
Your body holds a lot of wisdom… and it can be a block to creating and receiving the vision you'd love to have come to fruition. 
In this session, you'll release blocks in your body and deepen your body's wisdom as an ally to your creations. 
Workshop #3: Using Your Voice to Manifest with Jennifer Nicole Marco
If you don't believe your own voice, what are you creating when you set intentions and share your desires?
In this workshop led by Jennifer Nicole Marco, you'll connect to your breath and voice in a new way.
The result? Believing yourself more. Creating more. And setting yourself up to receive more in every way.
Workshop #4: Using Speaking to Magnetize and Monetize
Everyone is a speaker. You may not have a podcast or speak on stages. But you're a speaker.
Maybe you use your voice to speak to clients, colleagues, and more. Is your message really being shared in a powerful way? Is there a believability and resonance to your voice, presence, and message? 
In this workshop, you'll create a deeper clarity on your message and how it wants to be shared for greater impact and income. 
Day #2: Receiving
Workshop #1: Clear Your Blocks to Receiving
(Guest expert: Kate Marolt and Carolynn Bottino)
You likely have the desire to make more money, right?
If you'd like more ease with money, you'll love this discovery of uncovering where you are hiding money from yourself. The result? Accessing and activating the places in your life and business where there is much more potential.
Bonus: if you are an entrepreneur who likes to do a lot of things, you'll love how you can cater to ALL of you!
Workshop #2: Using Questions to Create and Activate
(Guest expert: Raspreet Sagoo)
What else can you receive without working harder? Without figuring it out? Without getting in your own damn way?
What if receiving more clients, visibility, resources, money, and ease is not about having the right strategy or plan? But it's about expanding your receiving capacity?
You'll step into a world where questions will open up new dimensions for ease to flow through your business and be your guide on specifc actions to take.
Workshop #3: Receive Clarity from Within on Your Next Steps
Using the four principles of Intuitive Marketing, in this session you'll be guided on how your awareness best speaks to you and what will emerge are your next steps to grow your business. 
The other powerful side effect of consulting your genius within is you heal the parts of you that you don't trust and that is a direct contribution to your confidence and magnetism.
Additionally, you'll be invited to receive some additional support for your creations and what's next for you. 
Day #3: Congruent Strategies
Workshop #1: Creating Greater without Working Harder
(Guest Expert: Glenyce Hughes)

What if everything around you is a contribution to you? Are you willing to have it? 
In this inspiring session, you'll discover where your work-hard dedication may not get the results you desire and how to truly allow more prosperity, joy, and clarity to come to you. 
Workshop #2: Scalability with Support, Delegation, and Systems
You can have it all, but you can't DO it all.
We'll take a look at your business model and how you'd like to grow it in a way that feels amazing to you and that's sustainable.
You'll be guided through how to simplify your offerings if needed, adjust your pricing, and add the right team to create the flow your business is asking for. 
Workshop #3: Create Your Intuitive Marketing Plan
You'll walk away from this event with a clear plan of what to implement when you get home. This includes mapping out your core business pipeline of how to guide your audience to naturally buy from you. 
This is where we actually do something with those followers and fans on social media and guide your email list to do more than just receive your free content. 
Workshop #4: Organic Visibility through Collaborations
In a world where vanity numbers are shouted from the social media rooftops and the drive to grow your email list, how do you activate organic visibility that grows naturally? You'll gain clarity about what collaborations and cross-promotion deals work for you and your brand and initiate the first steps to grow your connection with power-partners.

This is for you if you are:
✨ A service-based entrepreneur, including a coach, consultant, practitioner, healer, speaker, author or other service-provider including chiropractor, insurance agent, realtor, etc. 
✨ Ready to be truly empowered vs told what to do and never trust yourself
✨ Willing to deepen your awareness aka intuition and trust it
✨ Coachable and accountable
✨ Excited about making consistent income in a way that nurtures your soul and gives amazing value to your clients
✨ Dedicated to providing your clients with a stellar experience that also creates transformation
✨ Willing to make money! And a lot of it consistently
✨ Love the idea of connecting with people face-to-face and creating meaninful connections
✨ Open to recieving more without working harder, even if it challenges everything you've created to this point
This is NOT for you if you are:
Convinced that the only way to grow your business is to focus on increasing your followers on social media. While big email lists and having tons of followers on social media can LOOK cool, it doesn't always equal sales. 
Manufacture a physical product at a super low cost so you need exposure to hundreds of thousands (or more) people in order to sell enough. 
More comfortable with an expert telling you what they did to grow their business and hoping it works for you. 
Resistant to words like intuition, energy, soul, awareness. If you roll your eyes at Intuitive Marketing, this isn't for you.
Looking for a cookie-cutter formula that promises the magical fruit of $10k months with seven easy steps.
Just about making money and don't care too much about the quality of service you provide.
Think money is bad and a necessary evil.


What will you create next?
What if it can be easier and more joyful than ever before?


A Personal Note From Your Host: Angella Johnson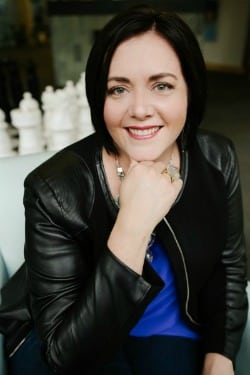 After taking a 2-1/2-year sabbatical from hosting live events, I realized a few things:
More entrepreneurs are catching up to what I was aware of a couple of years ago:
Business is changing.
Entrepreneurs are waking up and willing to be more empowered.
It's time to BE different in business.
I've heard of many big names closing down their coaching programs, changing events, letting go of most of their staff, and completely pivoting what they offer and HOW they offer it.
More and more people are waking up to the fact that business can be about creating more of what truly matters, including making great money.
This event sabbatical has also given me the required space to birth what's next for me and bring even more of me to my business.
I've let go of all of the certifications I had and focused on MY body of work. Well, not mine per se, but the work that wanted to come through me.
I am also out of the closet as an artist. And the healing and expansion to my life's work continues to amaze me. The reason I share this is I'm in conversation with MANY entrepreneurs who are done hiding something about themselves and it's time to share it.
One thing I know for sure is that when people who are creating great, gather together, then magic happens for everyone.
And I'm a great gatherer of transformational visionaries – people who are doing things differently, interrupting status quo, and creating a new paradigm of how we create our own economy while contributing to the world's.
What I can promise you is that when you step into CREATE – you'll get in touch with what's next for you in profound ways.
You'll connect to people who see you and encourage you to be your brilliant self. The vision of what you desire and the plan to make it happen will be more clear.
You'll leave CREATE more bold, more clear, more confident, and expand your receiving to actually support you in having it all show up with a lot more ease. Welcome to CREATE 2019. I'm honored to be your guide and can't wait to connect with you in person. 
Keep Being Brilliant,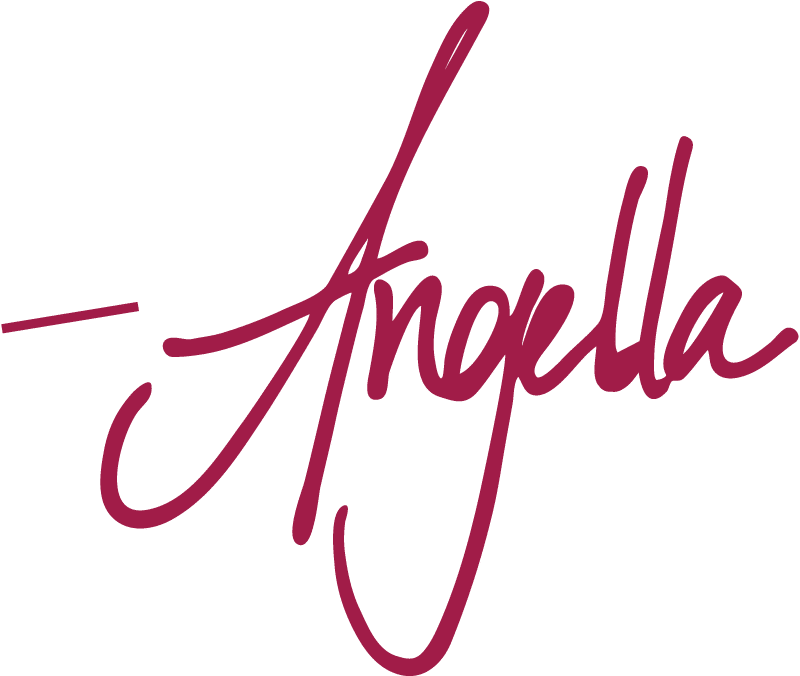 Frequently Asked Questions
Where the heck is Farmington?
Farmington is a small city about 20 minutes away from the Salt Lake City, UT. The venue is amidst a gorgeous shopping plaza with an outdoor fountain, great restuarants and at the base of the Wasatch Mountains. 
What's the best way to get there?
If you are from out of the state or country, fly into Salt Lake City International airport. From there, you will get Uber or an airport shuttle to the venue. 
If you're in Utah and will be driving in each day, first consider staying onsite to give yourself the full immersion experience. Second, you'll be sent directions in your confirmation email. It's right off I-15 and is a 20-minute drive from downtown SLC.
Do I need to rent a car?
Nope. There is a fabulous grocery store within easy walking distance. There are many food options within easy walking distance. 
If you wish to, do a price comparison between Uber, the airport shuttle, and renting a car and choose what's a fit for your travel style and budget. 
Where do we stay? (Lodging details)
There is a block of rooms at the venue that is $129 per night. You will get all of the information when you register. 
The block of rooms expires on August 30th and after that, you'll be able to book a room at a regular rate upon availability. If the host venue is fully booked, there is another hotel about a 6-minute drive from the venue that you can book a room at.
What if I'm not sure this event is a fit for me?
I'd be happy to hop on the phone with you for 15 minutes and answer your questions. To request a time to chat or to send me your question(s), please send me an email to: angella@angellajohnson.com or send me a PM on my personal Facebook profile here.
This event will have no more than 45 attendees for a small intimate environment. It's a safe space to be exactly who you are. 
If you've attended other multi-day events, only to be disappointed that it was a giant sales pitch disguised as an event, I get it. It sucks when that happens. I assure you that this is not that kind of event. 
Not sure what to expect? I create magical spaces of transformation. You'll experience a gorgeous blend of inner work and practical strategies in a grounded and pragmatic space. 
This is where your woo is welcome along with your strategic side. And fair warning, when I say woo, I mean very practical and grounded woo. If you'd rather have your head in the clouds, this may not be a fit for you. 😉
What's your refund policy?
If you can't attend, you may transfer your ticket to someone else. If you can't attend and send me an email a minimum of 30 days prior to the first day, I'll give you a refund.
As far as requesting a refund after attending, I don't give refunds. I have clearly communicated what the event is and isn't, so if you're not sure this is a fit for you, let's chat and make sure you're 100% IN. 
Will this help me make more money?
While I can't promise that you'll make more money because I can't gaurantee what you'll implement, what I can promise you is that when you show up open and willing, you'll have clarity that will lead you to creating more money in your life and business. But that is entirely up to you and what you implement.
Will you or the other speakers be selling stuff at the event?
The other speakers will not be selling at the event. There will be a few resources available for you:
My niece Adelyn is very excited to debut her coasters and trivets she has painted. I set her loose with my alcohol inks and airbrush and let's just say that she may be better at this medium than I am. Seriously. She will have a table on one of the afternoons and her prices range from $10-$15 USD. (You can see one of her pieces in the picture on the right.)
I will be making an invitation to my offerings during a session on day #2. I will be providing a couple of options ranging in price from $2,500 to $10,000. It's not a high-pressure sales-type of invtiation. It's a simple invitation and you'll know when the session is so you can choose to attend it or not.
I will have pre-orders for the 2020 Intuitive Marketing planner, my new card deck and other merchandise that ranges from $10-$50 USD. 
What do that geometric shape mean in the header of this page?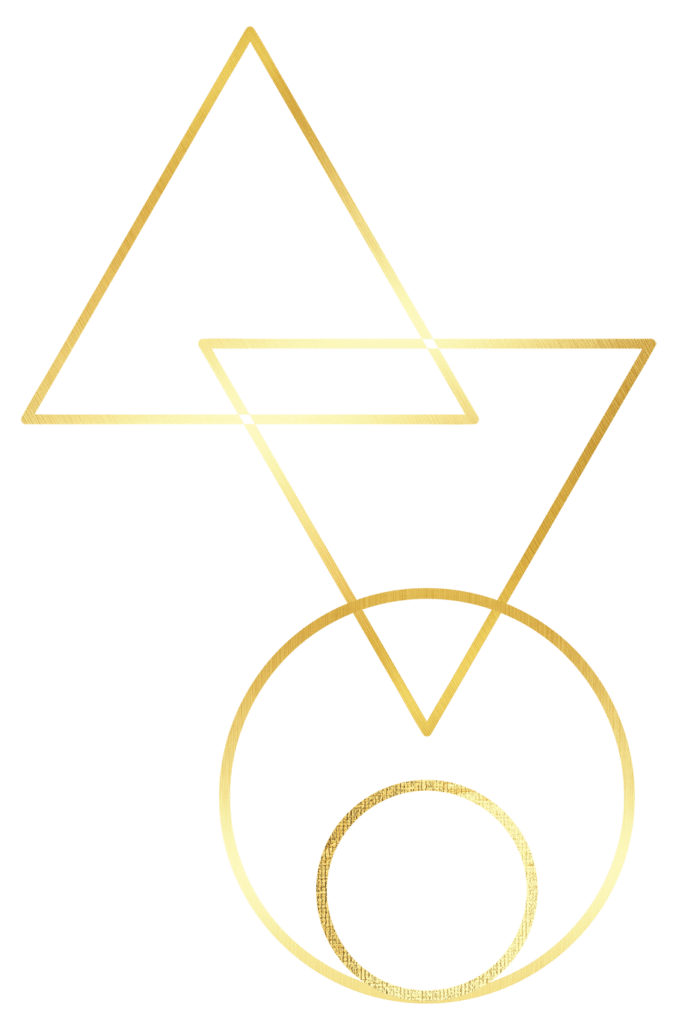 I used to be obsessed with sacred geometry… I even got one tattood on my body. 
In my art, I've been using more symbols to represent the energy of what is being created and I created this image for this specific event. 
The reverse triangle represents being a channel and using your voice. The other triangle represents being fully embodied, grounded, and congruent and when your voice is connected to that, you reach more people. 
The inner circle the wholeness of you, which is connected to the ONE (Universe, God, Truth…). You are ONE, and the ONE is YOU. There is no separation between you and the divine.
Where the inverted triangle meets the larger circle, activates you sharing your message that is connected to the greater whole – one more place that you are always connected to something bigger than yourself and YOU are the vessel to bring it forward.
The outer circle also represents expanding your impact, income, presence, gifts, and abundance. 
What do YOU see in this image? I'd love to hear how it speaks to you.