What if creating greater had nothing to do with working harder? Would you like to know how have more without DOing more?
If you missed the CREATE event in September, you can still receive the core three workshops + the guest expert topics online!
On October 16, 17, and 18, you'll receive a 75-minute hands-on workshop on these three catalytic themes:
✨ Embodied Value: Have unstoppable confidence and magnetize ideal opportunities with ease.
✨ Receiving: Activate your ability to have things show up without burnout or pushing so dang hard.
✨ Congruent Strategies: Create strategies that come from within YOU vs following someone else;'s formula. (You'll learn the core foundation of the Intuitive Marketing Matrix™.
What breakthrough are you ready to have?!
(Yep, everything will be recorded if you can't join live. PLUS, scroll below for the guest speaker bonuses ⤵️)

Register here for just $97 USD
You receive all live workshops
(yes, they'll be recorded)
+ recordings of the guest speaker topics!
My soul comes home...
"Every time I attend an event with Angella, it feels like a piece of my soul comes home. She is an incredible teacher, facilitator, and guide, and does an amazing job of getting to the core of what the room needs energetically and emotionally while also providing grounded and practical tools for growing your business in integrity and congruence." ~Kate M.
I've never been in a room like that...
"That was the first time I've been in a room where people were talking about energy, yet no one was apologizing for it. It was incredible to be in a room where it was totally normal to talk about the "woo" and practical business strategy at the same time." ~Diane C. 
What could open up in your business if you created with these elements?

Workshop 1: Embodied Value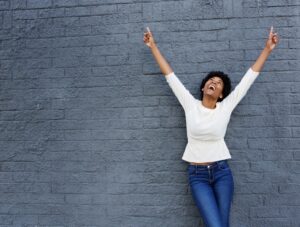 October 16 at 1pm Pacific – Check your time zone here.
What if you knew, without a doubt, the transformation you create with your work? How would that impact your pricing and the confidence to share your work with the world? In this workshop, you amplify your confidence and trust yourself even greater.
You'll get in touch with your superpowers that you have likely judged as weaknesses and turn it around.
This is the foundation to your message, marketing, pricing, and magnetism. So often, there is a proving energy behind marketing but what if you were unwavering in your value?
Workshop 2: Receiving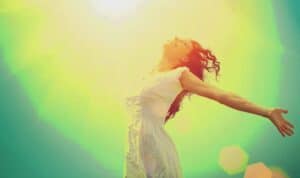 October 17 at 1 pm Pacific – Check your time zone here.
Most of us have been conditioned to work hard to be worthy enough to receive the fruits of our labor. What if you could simply receive more just because you chose it? Not because you worked hard or sacrificed anything? What could show up for you and your business if you were willing to receive more – with more ease????
In this workshop, we'll uncover where you're not receiving and activate your ability to receive more. I wonder what magic and abundance is ready to come your way?
Workshop 3: Congruent Strategies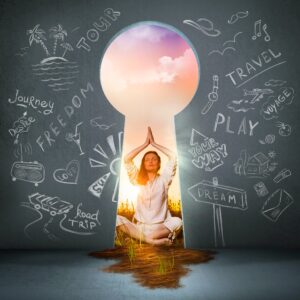 October 18 at 1 pm Pacific – Check your time zone here.
With so many "right" ways to grow your business, what is YOUR way?
In this workshop, we'll dive into Intuitive Marketing along with how to get paid to generate leads instead of paying to get leads and the simplest ways to get clients without the tech hassle or complicated funnels.
*All workshops will be recorded. Workshops will be on Zoom and will include hands-on implementation, training, and time for Q&A.
🎁

Bonuses:
The 5 Questions to Generate Content that Organically Sells Your Offers (PDF)
You'll know what content to create that invites people to work with you without having to say "buy my stuff" all day long! 
Activation to Expand your Money Flows (PDF and audio)
When you ask expansive questions, you'll shift your vibration and open yourself up to receive more.
PLUS, one lucky participant will get full lifetime access to the Intuitive Marketing Course + receive a BONUS 30-minute coaching session with me! ($1,247 value) (You'll be able to enter the drawing through October 18th; details are sent when you register.)

Register here for just $97 USD
You receive all live workshops
(yes, they'll be recorded)
+ recordings of the guest speaker topics!
The perfect combination...
"Angella is unique in being able to deliver high end content in both a professional and polished, yet very personal manner. After attending the online Luminosity event, (a previous online event) I feel confident in moving forward with events and taking my business to where I'd like to go. Angella bridges the worlds of corporate work and logistical operations with intuition, which is the perfect combination to be feel like you have individual attention as well as information for your business that works. Thank you so much for sharing your wisdom, information, and evident passion of business!" ~Mickey H
I gained so much...
Angella has a true gift and genius when it comes to both intuitive marketing and creating events. CREATE was an innovative event model that created genuine connection and supported authentic relationship-building in the way she set it up. I gained so much from the rich variety of presentations, all aligned with the carefully designed flow of the event. By the end, I found that I was genuinely excited about and confident in my content creation calendar that Angella walked us through — she made it easy to create and implement. Her generosity, wisdom, and creative genius made for a game-changing and inspiring experience, with tons of crystal clear next steps to take away."
~ Anne Rose Hart
Guest Experts:
Each guest expert will teach you their best content in 20+ minute trainings. Guest trainings are instant-accesss!
No fluff. No hype. Just powerful content that you can implement right away.

Meet Your Host: Angella Johnson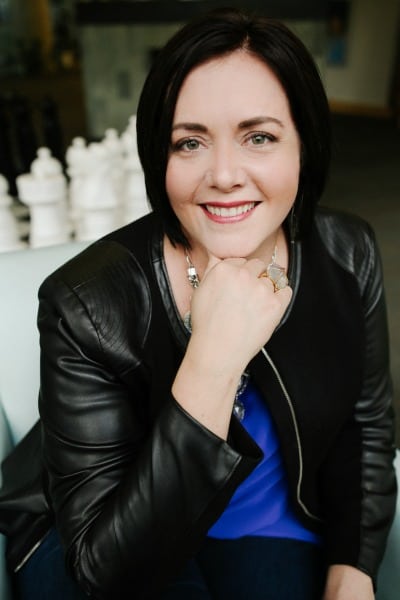 Artist. Wordsmith. Intuitive Marketer. Writer. Rebel. Introvert. Question Asker.
After investing a quarter of a million buckaroos on coaches and courses, Angella Johnson found some cold-hard-TRUTH:
Her soulful business could not fit into someone else's paint-by-numbers formulas no matter how hard she worked or how much she invested.
(And either can yours.)
When the promise of "work harder and push harder" led to burnout and breakdown, Angella burned her business down in 2012 to rebuild with her intuition and spiritual connection in the forefront.
That's when she discovered that she wasn't the only one who was craving soul with strategy. This ignited her mission to bring magic, joy, ease, and intuition along with messaging and marketing strategy that created real results for her clients.
As the creator of the Intuitive Marketing Method™ and the Soul Message Archetypes™, she blazes the path for entrepreneurs to trust themselves, break the rules, and radically change what they think is possible and make more money without the hustle or hype.