Welcome to a world where soul meets strategy and following your intuition is just as important as taking action.
What is Alchemy? It's the art of transforming regular substances into gold.
In this case, Business Alchemy is the art of activating your brilliance and expressing it in a way that's true for you and profitable for your business.
The essential elements for any business, and what I help my clients with, are: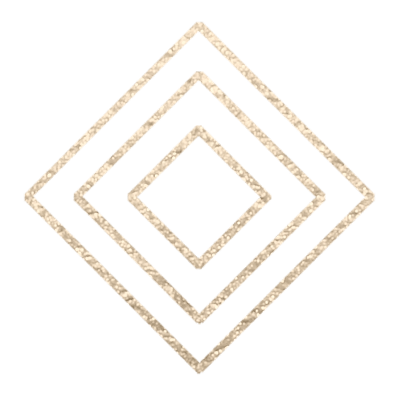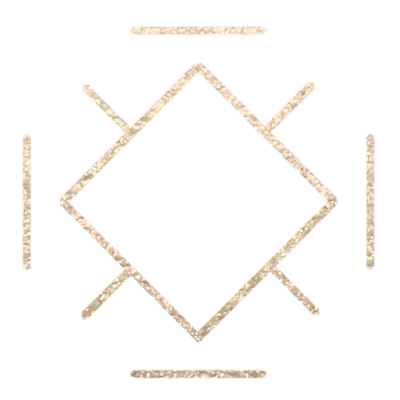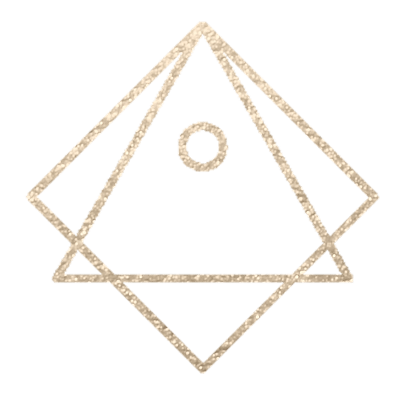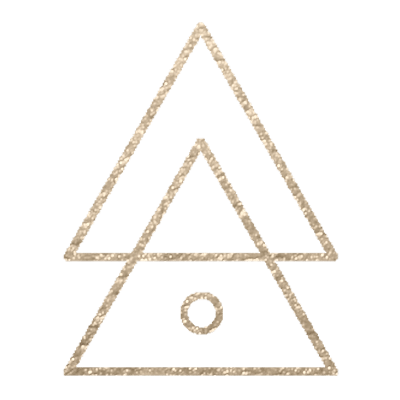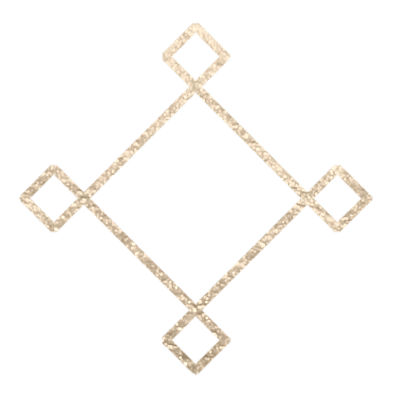 How do I work with people?
I work with a handful of private clients at a time in either 2-hour Clarity Sessions or 3-month packages. I also have my signature programs below.
If you're not sure what's the best fit, you can apply for a free conversation with me to explore the possibilities at the bottom of this page.
Not sure what you need? Here is the guide to help you find the solution you are looking for:
I recommend that entrepreneurs start with their message FIRST, then marketing, and THEN money.
Most people start with targeting their money challenges first, but most money issues in business are typically caused by a lack of or ineffective marketing.
And if you don't have a message, what in the world do you market? This is why I start with messaging first.
The Whole Enchilada:
If you are looking for support with your message + marketing + your money, the Intuitive Marketing™ LAB is an excellent fit. This is a beautiful blend of training, live Q&A, community, masterminds, and more. It's the most cost-effective way to work with me too.
Messaging:
If you're stuck on your message, then let's get that handled first with my WORD course.
Marketing:
If you're not ready to dive into the year-long LAB, then kick off your marketing with the Intuitive Marketing™ Workshop so you can learn my Intuitive Marketing™ Method.
Money:
The Alchemy of Money is available for you too if you know you want to target your money in a soulful AND practical way.
Live Events:
If you're set with your message and know how to market yourself, and you want to host your own highly profitable and deeply transformational live event without breaking the bank, then add your name to the VIP list for Event Magic below.
Still not sure what you need? Email my team and we'll help you out: team@angellajohnson.com. Or send me a PM on Facebook.

Explore the Intuitive Marketing™ LAB:
What could you create if you knew exactly what you "should" be doing to grow your business? And you had the support to do it?
And you did it with a community of other brilliant people, along with the accountability to implement and get sh!t done?
The LAB is exactly that.
I created the program that I've been searching for for years!
Unlike one of these programs that are designed to get masses of people in but provide no real interaction or the ability to get your questions answered, the LAB is a unique blend of live and instant-access trainings, Q&A calls, an online forum to ask questions and get feedback, mastermind sessions, and much more.
You'll be delighted to see your monthly investment is accessible while still providing transformational value for you and your business.
The LAB includes the Intuitive Marketing Workshop, WORD, and Alchemy of Money. ($1,539 value)
Investment: $4,000
Pay-in-full price is $3,500 or payments are $750 deposit followed by ten payments of $325.

Explore the Intuitive Marketing™ Workshop:
What if you knew exactly how to market your services in a way that's in alignment with your gifts and strengths?
Most people think that if they create their website, or packages, or even open a storefront that people will find them only to discover that it takes a lot more effort to sell their stuff.
The actual marketing part becomes the afterthought, which means that money is inconsistent or just not coming in.
Here's the most important thing about mastering your marketing: your business can now support you and your life vs you hustling to support your business. That kind of freedom is priceless.
Investment: $697 USD
This live online workshop is offered twice per year, which also gives you access to:
Bonus trainings you have access to in the online portal 24/7
Live Q&A with me during the course
Two open office-hours sessions with me so you can receive support to IMPLEMENT!
The Intuitive Marketing Method is where you take your idea, plug it into this step-by-step method and then cash in! Yes, you've got to take action but not just any action. You'll know exactly what is right for YOU and your business that creates real results.
Overall, you will heal your relationship with marketing and skyrocket your confidence in sharing your brilliance with the world.
Get the full details and register here.
P.S. This program comes with the LAB so if you're ready to receive ongoing support to grow your business and still support your cash flow, check out the LAB.
Explore WORD:
Without having a core message that speaks to your ideal audience, what do you have to market? This is a crucial component to making your marketing effective.
WORD takes you through the four layers of messaging so you have the exact words to use to clearly describe what you do without boring or overwhelming your ideal client.
Over eight modules + some sweet bonuses, you'll have a clear message and the confidence to share it!
Specifically, you will learn:
Your Soul Message Archetype™ that will catapult your confidence and clarity.
The four layers of messaging so you stop trying to fit everything you do in one sentence or title and be able to create content for your blogs, videos, and social media.
How to emphasize possibilities instead of pain points, which is what most people are taught and it's attracting less-than-ideal clients.
How to create a signature system to amplify the transformation you create with your clients.
How to be a solution provider instead of a problem solver, which will attract dream clients and authentically command pricing that matches your value.
Authentic and non-slimy ways to speak to the hearts and wallets of people who are looking for you.
Get the full details and register here.
P.S. This course comes with the LAB so if you're ready to receive ongoing support to grow your business and still support your cash flow, check out the LAB.

Explore The Alchemy of Money:
What if it's not your money mindset behind what's showing up (or not showing up) in your bank account?
What could change a year from now if you embraced new money habits?
The Alchemy of Money is a 12-month program that guides you on implementing new habits so you can transform your relationship with money in soulful and practical ways.
You'll be in a shame-free, judgment-free space so you can show up exactly where you are with your money and receive the guidance and tools to change your money.
$347 USD
Every month there is a live training, a guest-expert training + an accountability practice and Facebook group to cheer each other on with your creations.

Explore Event Magic:
Looking for ease and profits for your next live event?
My Event Magic course will be available again in Summer 2019.
To be notified when doors are open, put your details below to be added to the VIP list: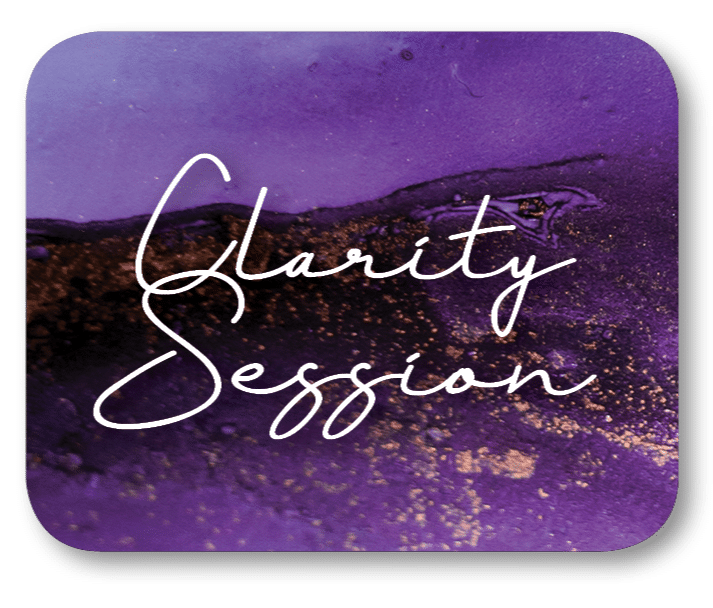 Clarity Sessions are private 2-hour Zoom sessions with me and are ideal for a quick, yet highly effective dose of clarity so you know exactly what to do next in your business.
They can be used for:
– Messaging
– Marketing
– Website copywriting and review
– Crafting your offers and pricing
– Creating your signature system
$1,000 USD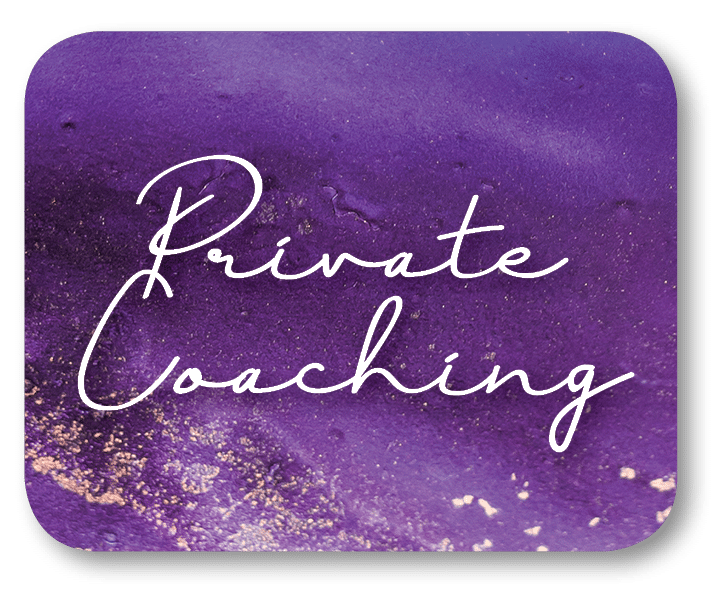 Private coaching with me is for a duration of three months and can include:
+ two 2-hour clarity sessions
+ monthly 45-minute coaching session(s)
+ unlimited Voxer access
+ website and marketing copy review
+ SOS calls (10-minute calls as needed)
+ copywriting and editing
$2,500-$6,000 USD
After the initial 3-months, you can extend for another three months for a reduced rate.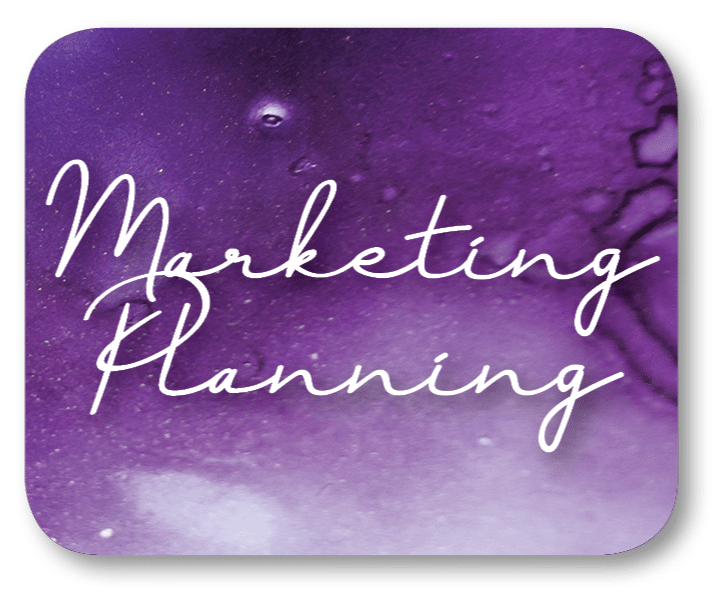 Marketing Planning sessions are quarterly 2-hour sessions with me + two additional 30-minute sessions to use within 90 days of the session
*One or both of the 30-minute sessions can be with you and your team to ensure proper delegation and communication of your marketing plan.
This is ideal for people who just need support creating their 90-day marketing plan. You walk away with knowing exactly what you're doing and when + exactly what to delegate to your team so things get done.
$1,500 USD or for one session per quarter for the year, it's $5,000.

To apply to work with me privately, submit your name and email below and you'll receive an email with questions to answer and send back to me.
If I feel that I can help you, I'll send you a link to schedule a no-pressure chat with me (45 minutes) and we'll discuss what it looks like to work together. If I don't feel like I'm the best fit for what you're looking for, I'll reply back to your email with some suggestions and referrals.