You know those things you should be doing in your business but you're not doing? 
 Um, like your marketing… 😉
Sometimes you just don't know what to do.
Other times, you know, but you aren't doing it. 
Can I help you get your marketing DONE?

What's the Intuitive Marketing Lab?
It's an affordable and effective program that supports you with marketing implementation so you actually get sh!t done. Resources, community, support, and clarity are at your fingertips!
How will this help you?
When people aren't making the money they would like to in their business, it's so tempting to hire another coach, create another strategy, think you need a new brand, get yet another certification or take another class… but what if you don't need any of that to get real results in your business?
Any by real results I mean clients, sales, and profits with EASE and JOY. (No hustle and hype allowed here.)
After working with hundreds of transformational entrepreneurs over the past ten years, the two things I see the create the best and most sustainable results are: clarity and implementation.
For visionary entrepreneurs, we are really good at dreaming up the stuff we desire, but implementing the stuff to actually make that happen? Hmmm, not so much. 
Implementation is what most of us suck at. So let's fix that. 
The first thing you'll do in the LAB is you'll learn the Intuitive Marketing Method™, which is what guides you on exactly how to create the four types of marketing that you need to grow your business.
Having the plan is where most people stop. BUT, with this new-found and SIMPLE clarity, you're now ready to take action. 
But not just any action — I'm talking about soul-aligned action that is congruent with your unique abilities, desires, and goals.
The LAB is designed to support you with resources, community and much more to actually implement what you know you should be doing, but just haven't been or at least been that consistent in. 
With a clear vision and consistent implementation, and a community cheering you on and supporting you, what will your business look like a year from now?


Full Access to the Workshop
You'll start with the Intuitive Marketing Workshop if you haven't already taken it.
This is a hands-on step-by-step virtual workshop where I walk you through the Intuitive Marketing Method™. Once you learn this, it makes your monthly and quarterly marketing plans a BREEZE. 
Monthly Q & A Calls
Get your questions answered on our two 90-minute Q&A calls that are recorded if you can't make it live.
This is like getting private coaching for your questions twice a month, only in a group setting and a more accessible investment. PLUS, you learn from everybody else's smart coaching questions too.
Monthly Focus
Each month we'll focus on one thing in our business. Maybe it's list building or newsletters or looking at your numbers.  Based on what the group is asking for, there will be a focus that everyone is working on independently. 
Quarterly Planning Session
I'll guide you through a simple process to create your 90-day targets and plan them month-by-month accordingly. 
Monthly Marketing Plan
What are you creating each month? How did you do last month? Each month we'll celebrate and track what worked and make a plan for the next month. Easy peasy lemon squeezy.
Bonus Resources
Who doesn't love presents? I'll be gifting resources throughout the program like checklists, recommended articles and books, and more. 
Guest Teachers
I know really amazing people and I can't wait to share them with you. You'll be inspired and receive tips and tools from down-to-earth and generous experts I'm highlighting. 
Member Access
As a member of the LAB, you receive special pricing on events, retreats, and other courses. You also can private sessions at a significantly reduced rate if you should choose to have some 1-on-1 time with me. 
Live Support
While the world doesn't need another Facebook group, it's a fabulous place to ask questions, get support, celebrate and get my eyes on what you're working on. our group is a place to give and receive vs take. I know you get it. 😉
Collaboration
You don't have to do this on your own. Collaborations and relationships are a key factor in creating sustainable and ongoing success. The relationships you build in this community will span much farther than this program. 
Monthly Mastermind
Every month, we'll meet on Zoom and you'll meet with up to four other participants in a small-group mastermind where each person will receive support for their specific business. This is a guided process so everyone gets support.
Surprise Bonuses
I have a few things planned to surprise you with throughout the year where you'll get things in the mail from me, bonused programs and audios and more!

What's the investment?
The LAB is a 12-month program that is $3,000 for the year. If you pay in full you will receive a $500 savings.
Payment option: $500 deposit followed by 10 payments of $250.

Why This Matters to Me and How it Impacts You: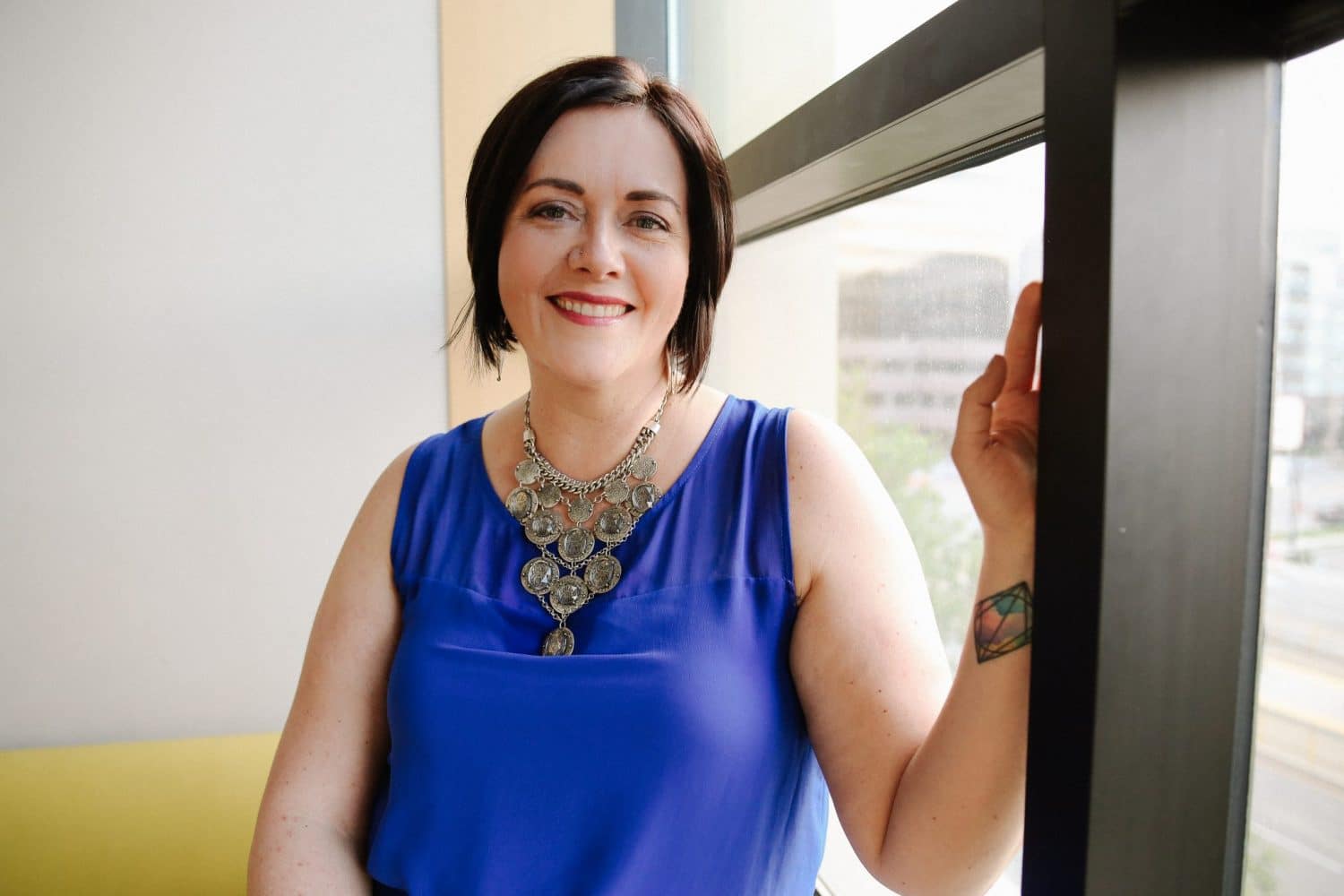 Dear ChangeMaker,
I met yet another entrepreneur who was perplexed at why they didn't have more customers. She did everything right. She opened up a brick and mortar location. Did all of the market research. She assumed people would come in because she had a storefront on a busy street.
She was worried if she was going to make it. 
Just like the countless people I meet who have spent the time and money building their website and posting 5x a week on social media and doing all of the other "right" stuff, but don't have consistent clients. 
After weeks, months, or even years of "having a business" but not making any money, it's only a matter of time before your confidence is shot. Your belief in that dream you had, gets replaced by debt from programs that "didn't work," or your schedule gets full of all of the free trainings you can get your hands on to hopefully fix what's not working.
Or you hustle to the point of burnout and wonder why you're doing any of this in the first place. 
While you may not be actively experiencing these things I'm talking about here, you're likely here because you would like to grow your business more effectively. 
Over the past three years, I have let go of every single program I've offered and reassessed it with one thing in mind: will this help people get actual results?
Why don't people get results? It comes down to one core thing: implementing their marketing.
Why don't people implement?
The message is off. Their offers and pricing aren't aligned. Their marketing plans are wayyyyyy too complicated. They spend their time IN their business and not the day-to-day and weekly implementation actions. Overall, there is a lack of clarity of exactly what to do.
After being in the marketing world for a decade before running my own successful business for a decade, I created the program that I've been searching for.
Something that has the ability to get your questions answered, where you get relevant and value-driven training vs training that's designed to only sell you the next thing. And where there is community, accountability, masterminding, and a simple and tailored plan you can actually implement.
All of the strategy and mindset work doesn't mean a thing unless you IMPLEMENT. But implementing isn't as fun or sexy as creating the vision, right? 
This program is designed to help you get clear on your unique strategy, provide the relevant training and resources, and simplify things so it's easy to implement. 
I'm tired of seeing brilliant people get stuck and not actually create results. At the same time, YOU are the only person who can create your results but I believe that creating an environment to support you in your efforts is crucial.
My promise is if you show up for yourself every month with the support I provide, your business will be completely different a year from now. 
Let's do this together,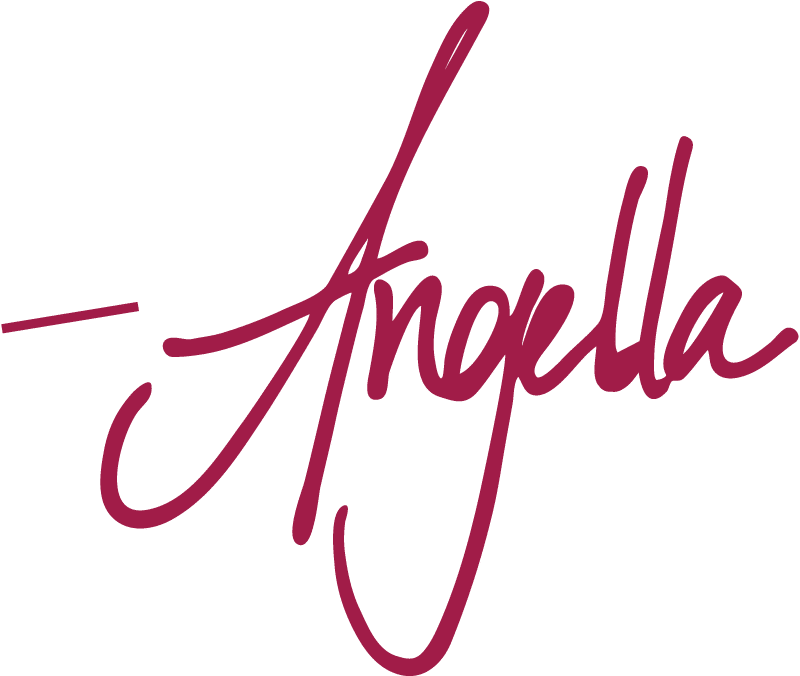 Frequently Asked Questions
How much experience do I need as a business owner to join?
This is for entrepreneurs who would like to make more consistent money and be in a community of people who are creating momentum in their business. 
If you are new to business or seasoned, but you know that implementing your marketing consistently just isn't happening, this is a great fit for you. 
If you are "thinking" about starting a business, this isn't the best fit for you. 
If you're not sure if this is a fit, you can schedule a no-pressure 20-minute chat with me here. 
What if I really hate to market myself?
Do you really hate marketing or do you hate to market yourself in ways that don't feel good to you? 
After working with entrepreneurs for ten years with their marketing, I find that people don't actually hate to market when they are aligned, confident, and clear about what they are creating. 
Without clarity about your value and how to share your services, marketing often feels blah! I get it. That's why I created this virtual workshop so you can get the clarity and create ease with your marketing. 
What if it doesn't work? Do you offer refunds?
I can't guarantee that this will work for you because I can't guarantee you'll do the work. 
What I CAN guarantee is when you go through the steps, engage, ask your questions, and show up for yourself, you will see progress. How much progress? How big of results? That's entirely up to you. 
Another thing I CAN guarantee what I teach you in this virtual workshop really works. I use it. My clients and students use it. 
Plus, I'm here to answer your questions in the Facebook group as you go through the steps. 
All of that said, I don't offer refunds. The workshop is thoroughly laid out here and I deliver great content. 
If you're not sure this is a fit for you, email me at team@angellajohnson.com with your questions and my team or I will reply as soon as we can. 
Is this a mastermind?
Mastermind is a tricky word since the coaching industry has used it to describe group programs and not true masterminds. 
You will have the opportunity to connect with other brilliant minds (including mine) to ask questions, receive feedback, and contribute your insights to as well. 
Every month there is a mastermind. How it works is on the last half of one of our monthly Q&A calls, you will be put into small Zoom rooms with no more than 5 people where each person will get support and feedback on their particular question. I'll provide guidance to make sure this is a productive time for everyone. 
how will I get my questions answered in a group?
There are two group calls per month plus the Facebook group that you can always ask your questions. 
What if I need some private coaching time for further clarity?
As a LAB member, you can book discounted sessions with me as you need them. A 1-hour session is normally $500 and your member rate is $350. 
How much time will I need to dedicate to make this worthwhile?
Including the trainings and live calls in the program, I would recommend dedicating a minimum four hours a week to actively work on the marketing tasks you'll plan out for yourself in your business. this includes things like writing email copy, creating content, etc. 
Depending on what stage your business is in, this can be more or less. Additionally, if you have the goal of a project like creating a new opt-in for your website or creating a course, the time you'll need to dedicate to getting that accomplished may be more. 
I already purchased the Intuitive Marketing Workshop that's included, can I get a discount?
Absolutely! You can apply what you paid for the individual workshop to the LAB. If you don't have the coupon code to do that, email team@angellajohnson.com and we'll get it to you right away!