If all of the business formulas worked, then:
✔️ Everyone would be making a whole lot more money
✔️ You would experience a lot less self-doubt or overwhelm. 
When the formulas don't work,

it's time to question the formula,

instead of thinking there is something wrong with you.
_________________________
The Intuitive Marketing Method™ teaches you how to create 1-page marketing plans that actually work. Plus, you'll learn the ethical foundation and principles of marketing so it can be joyful and aligned.


If marketing just hasn't been a place of joy or hasn't been effective, what if it's because the formulas you've been taught are toxic and they're not designed for you?
When you're putting your soul's work into the world, one of these four things (or all of 'em) are blocking your progress:
I meet a lot of folks experience all of these things and here's the truth:


none of this is your fault 

(even though you've been made to feel that it is).
Traditional marketing, what I call toxic marketing, teaches us that:
❌ If we just work harder, then we'll get results.
❌ If we're "coachable" then we'll fix what's broken.
❌ If we just follow the formulas then we'll "crush it." 
❌ If we work on our mindset alone then we'll create our reality, without any acknowledgement of how trauma, privlege, and oprression plays a role in how we create results.
❌ If you want it bad enough, then you'll invest the money and do what it takes.
And if you're doing all of these things and STILL not getting results then you're either broken or doing it all wrong…
There is a simpler and more joyful way of marketing and together, we can change how your business is going.
P.S. You're not broken. You don't need the complicated funnels. You don't need to hustle and buy into the hype. And you definitely don't need to cram yourself into someone else's one-size-fits-all formulas.
Welcome to the Intuitive Marketing Method.
Regardless of where you are with your marketing, what if…
… Your marketing could be based on self-trust AND trusting that the right people always show up? (Imagine the world if THAT was the norm?)
… Your marketing was super simple and you didn't need complicated funnels or a big ad budget? 
… You never had to do a traditional launches again that leaves you burned out and exhausted?
Sounds great right?
That's what the Intuitive Marketing Method is all about. 
This course is taught once per year in a live format so you can ask questions and get real-time support, PLUS you have access to online modules you can come back to at any time. 
Join the waitlist below to be notified when doors open to the next cohort of Intuitive Marketing Method:
 The Intuitive Marketing Method is a refreshingly simple 3-part framework to market your business in a way that works for you.
Specifically, here's what's inside the course:
The 4 Truths create the foundation for your business and marketing. Your business will be rooted in ethical strategy from the ground up.
The 12 principles that act as checkpoints along your path to detox toxic marketing that has found its way into your mindset, bank account, marketing, how you purchase, and your business practices. 
The 4 types of marketing so you can create easy 1-page marketing plans using my super simple template.
"My biggest ah-ha from taking this class is I saw how my business and marketing really doesn't have to be so hard. In the past, I would hesitate on moving forward with things because of the sheer overwhelm of all of the things I needed to do. I now see how I could do this and not burn myself out. The Intuitive Marketing Method™ is brilliant. Especially if you have struggled with how to make all of the things you've learned over the years really work for you, this framework gives you the map and you get to determine how to get where you want to go."
Online Lessons
5-15 minute audios + videos
Call Recordings
Recordings of the live calls.
Handouts
PDFs to follow along with the lessons.
Live Q&A Call
Live call to answer your questions.
Online Lessons:
You'll learn the Intuitive Marketing Method™ with these instant-access bite-size lessons that are 5-15 minutes each for quick integration:
Welcome: Set your intention and look at your relationship with marketing
The 4 Truths: This is our sturdy foundation so your marketing is based on solid and equitable values and context.
The 12 Principles: These act as checkpoints along your path of detoxing toxic marketing that have found their way into your mindset, bank account, marketing, how you purchase, and your business practices. 
These are essentially a checklist of the Intuitive Marketing Method™ so you know what to implement.
The 4 Types of Marketing: This is where you learn the framework to create your easy 1-page marketing plans that work.
Call Recordings
There were four live calls and you get the recordings, which include:
Detox from Toxic Marketing
Unlearn the strategies of traditional marketing so you can spot it both as a consumer and avoid it as a marketer
Simple Pipelines and Launch Strategies to Create Consistent Cash Flow
Unhook from complicated funnels and create a simple pipeline for each one of your offers so you attract ideal clients who are excited to buy from you. 
Using Expansive Questions to Create Your Unique Business
You'll explore how to use questions to make aligned decisions for every aspect of your business. 
Q&A and Laser Coaching
Bring your questions and receive laser coaching and support to know what step to take next in your business.
Handouts
In each Module, you'll be able to download the handout so you can implement what you learn. All handouts are PDFs and will be guides you will want to refer to again and again.
Live Q&A Call
When you register, you'll have access to live calls, small-group masterminds, and mini workshops to integrate the online modules. 
"Just a note to say thank you again for your course. I have a much calmer approach to things now."

Who is This For?
This is for business owners and entrepreneurs who:
Are ready to have a joyful and nurturing relationship with marketing. 
Ready to create a peaceful relationship with your visibility.
Looking forward to feeling more comfortable and confident in sharing your work in the world. 
Know there is more money to make and aren't willing to hustle their way to exhaustion to do it. 
Believe that "good people do good things with good money" and you want to put some more money behind the causes that break down oppressive systems.
Know there are other possibilities to make the world a better place and you want to use your business as a vehicle to do that.
Are really tired of the hype-filled formulas full of empty promises and want to change how business is done.
Want to trust yourself more and create marketing plans that align with who you are.
*A few things we don't do here:
Toxic positivity. Spiritual bypassing. Ignoring people's lived experiences, especially those with marginalized identities. Support anything to do with diet culture.
FAQs:
What if I have questions? Are there live Q&A calls?
Yes! This course is now run as a live program where you have access to the online modules, plus live Q&A calls, small-group masterminds, and mini workshops. 
How much money will I make using this method?
If you're looking for sexy income claims, then you're hooked into toxic marketing promises and that's not what we do here.
What you WILL learn is how to market yourself so you never have to cram yourself into someone else's one-size-fits-all formula ever again. Depending on your income goals, this could equate to adding lots of zeros to your income over the lifetime of your business.
When does my access to this course expire?
Never. You'll get it 24/7 and if I update the course, you'll get the updates, too. If I ever retire this course, you'll be notified so you can download the course materials. 
Will this be another course that I never finish?
You mean you've bought things in the past but they just sit on your computer??? <gasp>
Yeah, I know, I've done that, too.
This is why I recommend blocking out 20-30 minute blocks of time on your schedule to go through the course material. There is approximately 6 hours of content, including the four recorded calls that were live.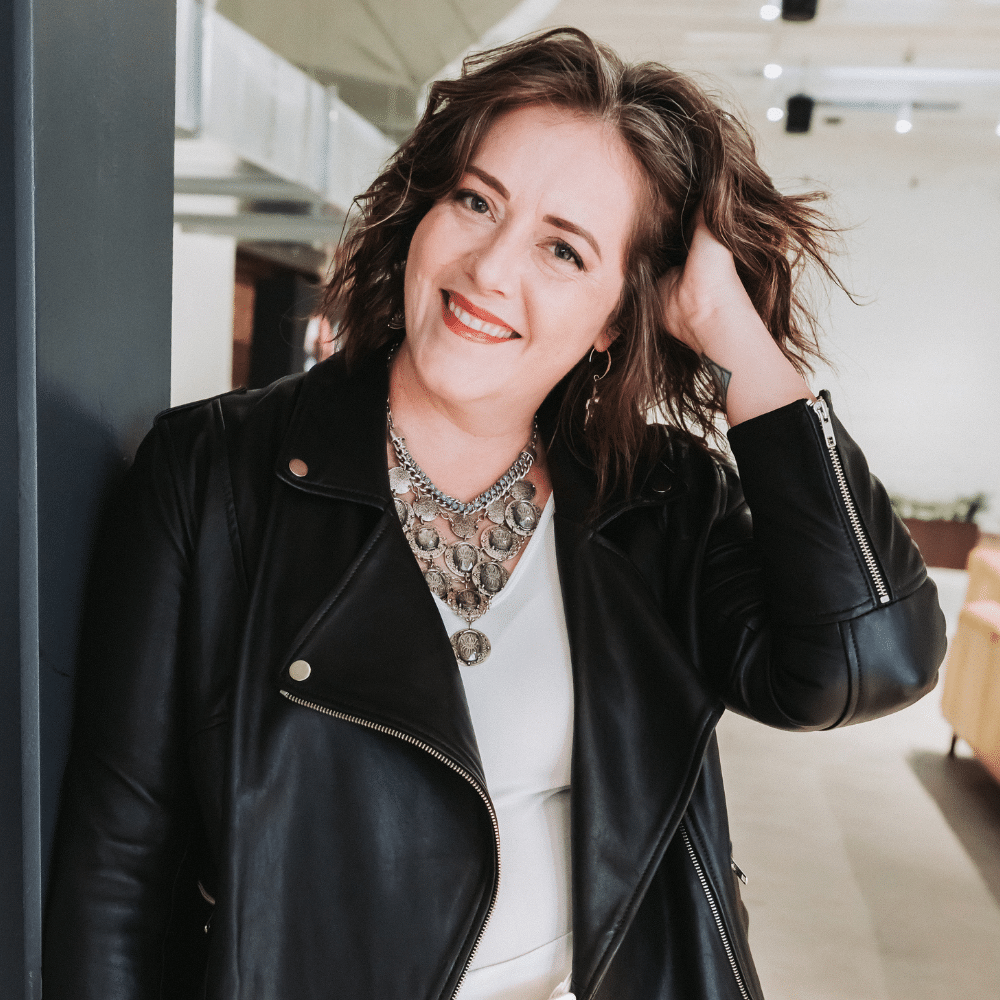 About Your Guide: Angella Johnson
First off, I'm really glad you're here. Thank you!
Here's a bit about me:
The biggest reason I'm so passionate about the topic of ethical marketing that actually works is I spent over $250,000 on coaches, courses, events, and trainings over about six years only to find myself burned out, deflated, and wondering what was wrong with me that I couldn't make my business work better. 
I quickly crossed that coveted 6-figure mark within the first year of my business only to realize I wasn't any happier and my money situation was still in dire straights, I was just playing with bigger numbers in my bank account. 
In 2012, I broke up with toxic marketing and the mentors I paid tens of thousands of dollars to and that's when I merged soul with strategy. 
In 2017, I created what is now my core body of work, the Intuitive Marketing Method™ and I light up when people see that marketing can be easier and actually work.
My other love is I'm a word nerd. 
I'm a messaging specialist who helps you take your soul's essence and communicate it in a way that has your ideal clients lean in and say, "How can I pay you?"
When I'm not geeking out with people's marketing and messaging, you can find me painting, writing, spoiling my dog, buying office supplies I don't need at Target, enjoying the Utah mountains, and hosting friends and family for gatherings.