COMING SOON: GRATITUDE SALE!
Some of the products below will be half-off before they are archived and will go away forever. 
If you're not part of my email list to get advance notice, opt-in HERE.
The Art of Enrollment
$397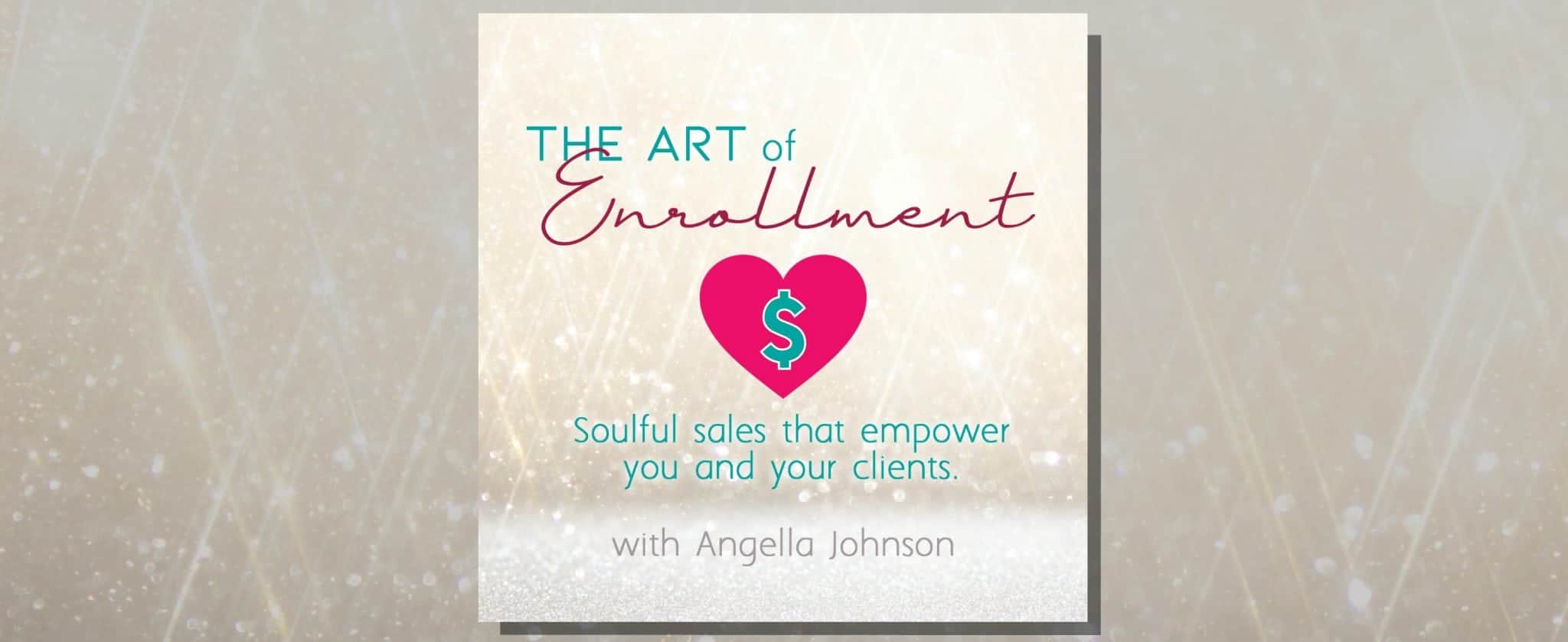 The Art of Enrollment™ is teaching you all of these keys so you can start making more money without feeling like a fraud or like you have to sell your soul just to close the deal.  Bonuses include how to sell from stage and clearing tools to heal and clear old blocks.
Investment: $397 USD
The Money Club
$297 

What if you didn't' have a money issue? What if you could change your relationship with money in a way that's easier than what you've likely tried to do for years?
This course includes 12 trainings, 12 clearing loops, and 12 expert money interviews so you have a variety of valuable content you can use right away, clearings to shift your beliefs, and inspiration of what's possible.
This uses The Clearing Statement® by Access Consciousness®.
Investment: $297 USD
Magic and Marketing Biz School

$197 
Commonly referred to as "Hogwarts for Entrepreneurs," this 4-module course takes you through how to activate your money magic and connect with the consciousness of your business.
Investment: $197 USD
Online Class Series

$150

If you have been meaning to tweak things on your site, your opt-in, and/or your opt-in pipeline (the email sequence that happens after people opt-in) but haven't made time for it, let's do it together step-by-step. 
Investment: $150 USD per class or $380 for all three
Messaging and Copywriting:
Word
$297
This includes access to the LIVE course I'll be running again starting September 11, 2018.  If you've already purchased the WORD course, you'll get access to the live class in September also.

Word is a 4-week course on messaging and copywriting for Transformational Entrepreneurs. Without having a core message that speaks to your ideal audience, what do you have to market? This is a crucial component to making your marketing effective.
Investment: $297 USD
Message Overview

$500

This service is something that ONLY my private clients have benefited from until now.
If you're not clear on your message, your marketing gets stuck, and making money is challenging. So let's solve that!
What if you had the words to use to talk about what you do so people naturally engaged and asked for how they can work with you?
In just 30 minutes we hone in on what you do and how you can say it, PLUS, I'll do a video screenshot video of two of your website pages so you know exactly what's working and what's not working.
Get the full details here.
Looking for ease and profits for your next live event?
My Event Magic and Transform Events course will be available again in Spring 2019.
To be notified when doors are open, put your deets below to be added to the VIP list: