Activate Your Alchemist
$197 

What is alchemy? It's the ability to change what you've been told or believed you couldn't change.
Most people attempt alchemy by force, pushing, and willing themselves to do stuff. Doesn't quite work, does it?
In this 30-day online course that begins in November 2018, you'll choose an area of life that you would like to dedicate the principles to and we'll CREATE.
In this course, you will:
Identify the five different alchemists and how to activate the Creator Alchemist so you create the changes you desire.
Explore and integrate the elements of alchemy in your life and business so you can step into creation that's truly possible.
Move beyond willpower, Law of Attraction, and affirmations to truly CREATE and ACTUALIZE what you desire.
Get crystal clear on your authentic desires, which will activate magic just by itself.
Apply principles of consciousness to step into being the Harry Potter of your own life like you've always desired to.
$197 USD
Business Alchemy Quick-Start Course
$197


There is no such thing as one-size-fits-all, but as a transformational entrepreneur, you already know that. What does work is having the core pieces of your business working together with YOU at the core, and this includes listening to and trusting your intuition.
After ten years of working with hundreds of clients, it keeps coming down to these core elements: Mindset & Magic, Message, Marketing, Money-Makers, and Money.
Over five modules, I'll walk you through the core essentials to any business where you'll have actionable steps to take right away.
This course is BRAND NEW and will officially release on June 28th. Register now and you'll get the goodies delivered soon!
$197 USD
Mega Money Clearing Loop
$75 
After facilitating money shifts and breakthroughs for 12 months with entrepreneurs in The Money Club (a program I ran in 2017), I gathered all of the topics from the year and put them into one mega money clearing loop.
A clearing loop is like a magic wand that changes the energy. Many people listen to these loops on really low volume or even muted and you'll experience change in what has likely been a part of your reality for years (and lifetimes).
Includes:
Audio clearing loop (40 minutes)
A 2-page PDF of questions to ask your business and money every day to create even more change.
(Available in English and German)
$75 USD – Get the details here
The Money Club
$297 
What if you didn't have a money mindset issue? What if you could change your relationship with money in a way that's easier than you've likely tried for years? This course includes 12 trainings, 12 clearing loops, and 12 expert money interviews so you have a variety of valuable content you can use right away, clearings to shift your beliefs, and inspiration of what's possible.
This uses The Clearing Statement® by Access Consciousness®.
Investment: $297 USD
Magic and Marketing Biz School

$197 
Commonly referred to as "Hogwarts for Entrepreneurs," this 4-module course takes you through how to activate your money magic and connect with the consciousness of your business.
Investment: $197 USD
Marketing Archetype Program
$97

This is my most popular program and the most requested topic I get asked to speak on. Why? The liberation that is so quickly created for entrepreneurs when discovering their natural strengths as a marketer. (Yes, you are a natural marketer!)
Message Overview

$500

This service is something that ONLY my private clients have benefited from until now.
If you're not clear on your message, your marketing gets stuck, and making money is challenging. So let's solve that!
What if you had the words to use to talk about what you do so people naturally engaged and asked for how they can work with you?
In just 30 minutes we hone in on what you do and how you can say it, PLUS, I'll do a video screenshot video of two of your website pages so you know exactly what's working and what's not working.
Get the full details here.
Word
$297
This includes access to the LIVE course I'll be running again starting September 11, 2018.  If you've already purchased the WORD course, you'll get access to the live class in September also.

Word is a 4-week course on messaging and copywriting for Transformational Entrepreneurs. Without having a core message that speaks to your ideal audience, what do you have to market? This is a crucial component to making your marketing effective.
Investment: $297 USD
Event Magic

$497 

Event Magic is a 6-module course provides the essentials to host your own workshop or event and be profitable while you change lives.
"This is the best event program I've ever taken to show me exactly how to fill the room with the right people." ~Barbara
Investment: $497 USD
Transform Events

Transform Events is for event hosts who want to be more profitable with more ease in their live events. It includes over 25 detailed step-by-step modules from room set up to venue negotiation to content creation to how to make an offer. It includes a 2-hour private session with me to strategize your event so it's highly profitable and transformational. If you would like to become a certified event manager using my systems, Transform Events is your first step.
Contact me with any team [@] angellajohhnson.com for more details on getting certified.
Investment: $3,000 USD or $2,500 USD for Canada, India, Australia, or New Zealand
The Art of Enrollment
$397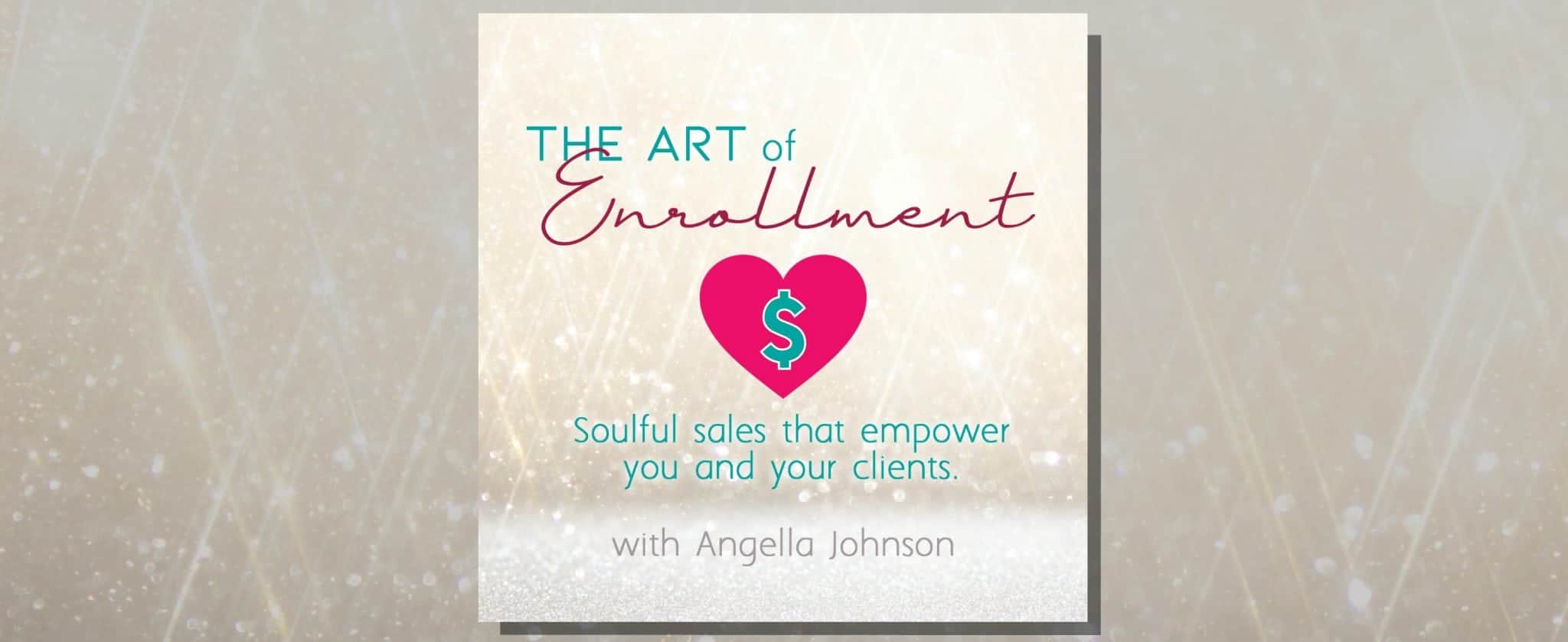 The Art of Enrollment™ is teaching you all of these keys so you can start making more money without feeling like a fraud or like you have to sell your soul just to close the deal.  Bonuses include how to sell from stage and clearing tools to heal and clear old blocks.
Investment: $397 USD
Online Class Series

$150

If you have been meaning to tweak things on your site, your opt-in, and/or your opt-in pipeline (the email sequence that happens after people opt-in) but haven't made time for it, let's do it together step-by-step. 
Investment: $150 USD per class or $380 for all three