Messaging and Copywriting for Truth Guides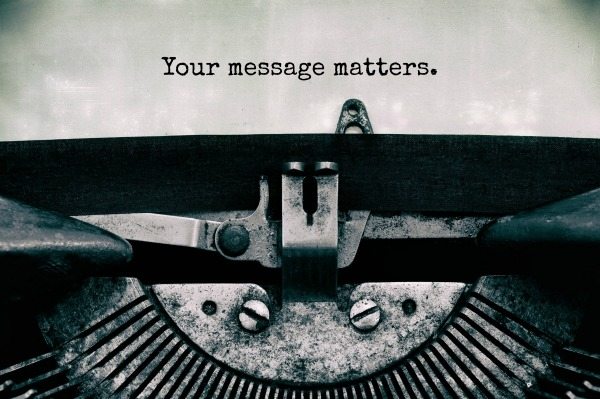 Words.
Message.
Marketing.
Copywriting.
How do you put it all together so you share your magic with people without the hype?
We often hear things like:
Make your mess your message.
Sell the what, not the how.
You gotta have an elevator pitch.
Talk about the pain points of your ideal clients.
You've got to pick a niche. 
Here's a possibility:
What if it's okay that your message doesn't fit in a sexy one-liner that's supposed to get people to sleep with you on the first date, oh I mean, buy from you right away?
Here's another possibility:
You likely do a lot of stuff really well. If focusing on ONE thing feels like part of your soul dies every time you try, not to mention being incredibly bored, what if it's your superpower and not a problem?
What would change in your business and bank account if:
… you had the words to organically pull the right people in, without pushing or chasing anyone?
… your message encompassed ALL of your awesome-ness?
… you stopped doubting the life-changing work you did with people?
… you stopped focusing on "pain points" and helped your clients see and create what's truly possible?
Let's find out. 
Welcome to WORD – the place where you learn how clearly express what you do so the right people lean in and say, "You're what I've been looking for."
(And where you say goodbye to things like elevator pitch and niche.)
VIP UPGRADE
Course is $350 USD
Includes a private 30-minute session to review your messaging.
(30-minute session is regularly $250 by itself)

What's Included:
Recordings of all of the live classes plus handouts
Module 1: What Do You REALLY do? Clarify Your Soul Message™ and Claim Your Value
Learn the four levels of a solid message for your business and offers that fuel your aligned marketing.
Identify your Soul Message™ so your marketing message and marketing actually work.
Know how to get to the heart of what you REALLY, which eases self-doubt and assists you to embody your value so you confidently charge rates that are fully aligned for you.
Plus, if you identify with being a multi-faceted entrepreneur (you do more than one thing), you'll find the common thread that weaves everything together so you can effectively attract clients who get you.
Module 2: Solutions-Creator vs Problem-Solver Messaging
If you would like to attract a more empowered client who is willing to invest their time and money to create real change, learning how to share your message as a Solution Creator instead of a Problem Solver is a game-changer.
Learn how to move beyond pain points in your messaging and attract a more empowered clientele.
Understand the difference between "solving a problem" and creating transformation for your clients and how to communicate that in your message.
Create messaging that authentically positions you to work with people who desire to create real change instead of just looking for a magic pill.
Module 3: Implementation Week
Without implementation, this will become another course that sits in your inbox and I want to support you so that doesn't happen. You'll have specific things to complete from the first two weeks and get prepared for module #4.
Module 4: Create Your Elevated Marketing Message
In this training, you will Learn how to pull apart your "process" from your message and create a signature system. With this, you can turn the core essence in what you do into a book, program, event, or product.
I find that with this addition to learning how to message yourself as a Truth Guide, you will experience the value of your work even more and see how easy it is to expand or streamline your content depending on what you are offering (for example a VIP Day to a 3-day event to a book with an audio bonus).
For this training, it's helpful to listen when you are in a place where you can move around since the process is a body-centered process. You'll want to make sure you have your notebook and pen as well.
Module 5: Copywriting Tips
You'll learn the most effective ways to put all of this into clear messaging in your marketing copy.  
Identify what's not working in your copy and how to align it to what will work authentically. 
How to move beyond limitations like, "I hate to write," and how to add more joy to the process.
VIP UPGRADE
Course is $350 USD
Includes a private 30-minute session to review your messaging.
(30-minute session is regularly $250 by itself)

Your Bonuses:
(over $350 of goodies)
#1: Truth Guide Email Sequence eGuide
($97 value)
We've all received them – the 27-email sequences are supposed to turn email subscribers into buyers. Yuck. Sigh… You don't have to do this to make money online and engage with people
Email can be an effective marketing tool and this eGuide outlines how to create email sequences that engage people after they opt in for your freebies and low-cost offers without being slimy or pushy.
#2: Non-Slimy Opt-in and Sales Page Template
($97 value)
Long sales pages that have the price hidden somewhere are a thing of the past, particularly if you are reaching a more empowered audience. With this bonus training, you'll get simple templates of what goes on an opt-in page and what goes on a sales page. The easy templates I provide to you are simple, effective, and empower the right people to know that you are what they are looking for.
#3: Marketing Archetype™ Training
($97 value)
With this training, you'll know the details of each Marketing Archetype so you can use the energy of all of them when it's time in your own marketing. While it's highly likely that you resonate most with the Truth Guide archetype, knowing your archetype inside and out will liberate your marketing.
#4: Speaker Checklist
($147 value)
Writing a bio, speech title, and stage introduction can be overwhelming. After hosting over 100 speakers at my in-person and virtual events, I've seen what really makes someone stand out. I've also spoken on dozens of stages and have learned how to create these items to captivate your audience and to position you as the expert without the hype.
You'll also get my speaker checklist of what I take to every event I speak at so you can be more effective whether you are speaking on a teleclass or webinar or in person at any size event.
VIP UPGRADE
Course is $350 USD
Includes a private 30-minute session to review your messaging.
(30-minute session is regularly $250 by itself)

Angella is a GENIUS when it comes to helping you understand how what you do...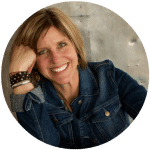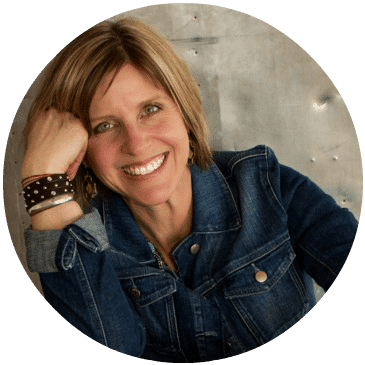 "I was struggling to express what I do and Angella suggested I take her Soul Message™ quiz. She wasn't surprised when I came up as the Artist, it's all about self-expression and helping others to be self-expressed. It was like this piece of what I do, and more importantly HOW TO SHARE IT, came into clear view for me. Angella is a GENIUS when it comes to helping you understand how what you do, and who you BE, and fitting it together to create an authentic, powerful marketing message. You'll want to learn all that you can from her!"
Kris Prochaska, MA
Heart & Soul Speaking, LLC
Angella takes someone's words and make them come to life.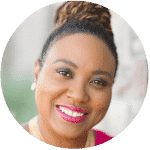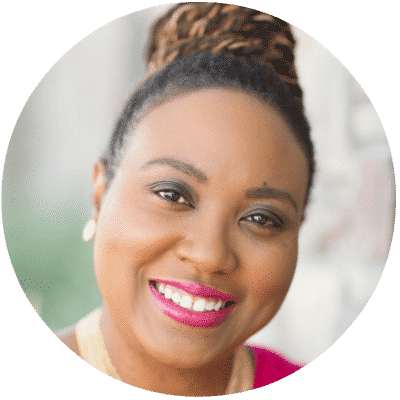 I have worked with Angella off and on for the past five years. One thing that I love to see her do, whether for me or someone else, is take someone's words and make them come to life. It's magical. Time and time again, people exclaim (me included) "OMG… that's exactly what I was trying to say." She has such an objective outlook and your words sound like you not someone else. Oftentimes we are just too close to it when trying to write our marketing in a way that both sounds like us and is effective, but having Angella on your team is a total game changer.
~Dr. Nadia Brown
Doyenne Leadership
Angella takes someone's words and make them come to life.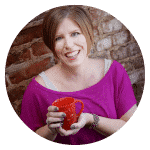 "Working with Angella has been a game-changer for my branding and positioning. She has a magic way with words and helps her clients capture exactly what they do in a way that helps prospective clients understand what is being offered and the reason they might need it! Because of my work with Angella, I have solid messaging and an overall marketing strategy that is cohesive, working, and feels really good!"
~ M. Shannon Hernandez
Creator of Content Personality Wheel
Frequently Asked Questions
What is Your Experience with Messaging and Copywriting?
I've loved words since I was a kid. The only subjects that kept me engaged in school were art and English. Then in high school and college, I discovered journalism and I knew I wanted my career to involve writing of some kind.
After college, I was in the marketing department for several companies where I learned the art of copywriting. One of my jobs was to make data collection devices sexy so people in natural resources industries would buy them – and I did just that. It's also where I learned the difference between hype-filled writing and engaging writing that naturally attracted buyers.
One of the services I provide to my clients is editing and copywriting. I've helped entrepreneurs put their magic into authentic and compelling messages since 2009.
I have a magic with words, messaging, and copywriting – especially for service-based entrepreneurs who don't fit in the box.
What's a Truth Guide?
A Truth Guide is one of the archetypes in the Marketing Archetypes™ that I teach. Most marketing that is taught is in the Guru Star archetype, but many people in the world of transformation, coaching, healing are Truth Guides. Not sure what your archetype is? Take the quiz here. 
Will you be selling me more stuff on this course?
I've consciously created courses that are low-cost to be accessible to people. One of the misconceptions about this is people are used to being sold to on these mini courses. I assure you that this is not the case. This course is designed to deliver the content and won't include fluff with the sole intention of having you buy the next "thing."
Why is the price just $200?
I've recently changed my business model to provide mini courses like this to more people at more affordable rates. My courses are dedicated to providing high value. Students in my mini courses frequently share how pleasantly surprised they are to receive such amazing content at the rate I provide it for.
Additionally, the technique I use to price my courses is using my intuition so everything is aligned fully from the inside out.
Will you edit my stuff?
This course does not include me editing what you write. While I do provide that service, that is a totally separate service than what is provided in this course.
How do I get feedback after the live course is done?
When this course was offered live, there was a Facebook group to ask for feedback on the messaging you create during the course. After the live course, you may submit your message examples to my regular Facebook group for feedback. This is not thorough editing or rewriting support, but brief overall feedback.
What if I hate to write?
If you are committed to NOT writing and want to keep up the story that you hate to write, this course may not be a fit for you.
But if you are willing to experience a totally different energy around writing, then this may shift the way you think about writing. I often find that people who "hate to write" are avoiding the way they've been taught vs learning how to honor their authentic writing voice.
VIP UPGRADE
Course is $350 USD
Includes a private 30-minute session to review your messaging.
(30-minute session is regularly $250 by itself)