In March 2015, I went to Africa. And just like the first time, I came home a totally different person.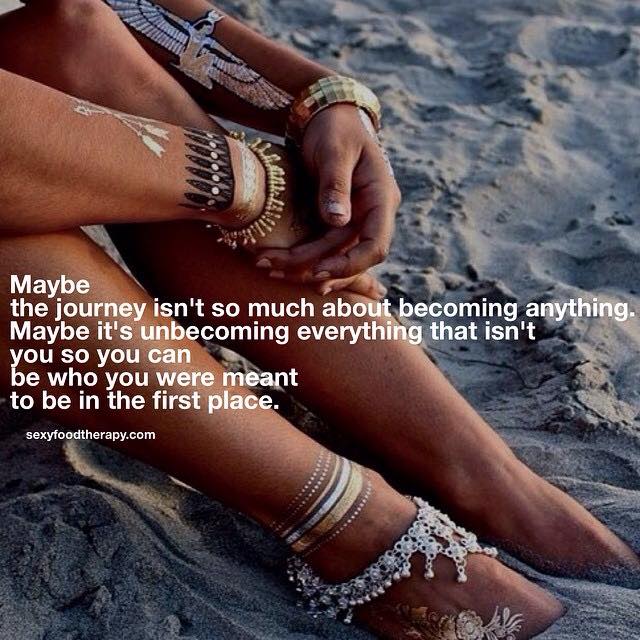 I just looked through all of my Africa pictures. I'm sitting on my coach, tears in my eyes…homesick.
I've been pretty quiet about my trip to Kenya; it changed me and I haven't had the words yet to even begin to describe it.
In a nutshell, this is what a team of eight women created, with the help of our Kenyan family:
Education/Training
• 5 Ideal Life Vision workshops in Western, Kissii, Massai Mara, and Nairobi servicing at least 200 people teaching about empowerment, a positive mindset, goal setting, and gratitude in all major areas of life to support life balance and creation of your ideal life.
• "Grow with your Tree" project. 800 trees planted at family homes to help pay for student education. 400 trees planted on the school grounds. (Thank you Succhi from Reach the Children)
• Male School Sponsorship: Gilbert (17) : This pays school back debt and gives Gilbert the opportunity to further his study in a physical and emotional 'abuse-free' environment.
• Female School Sponsorship: Sophie (14)
• 2 Primary and Secondary Schools given Basic School Supplies: Notebooks, pencils, etc.
• 2 Libraries started at schools in Massai Mara and Western
• 1 new ILV Coach in the Massai Mara with many others interested in getting certified.
• Piano lessons given to 2 students in Western.
Health/Hygiene
• 115+ Health & Hygiene kits dispersed to recipients coupled with Heath Education.
• 125 pairs of eyeglasses given to the Medical Center.
• A 50 lb box of Medical Supplies given to the Medical Center. (Thank you Globus Relief)
• Nutrition/Farming instruction given to 8 families. Gifts given to support a family garden and provide improvements to the home and family life. (Thank you Reach the Children)
• 100 water filters dispersed in Kenya to community leaders. Community Health workers were instructed on how to use them and given instructions for proper distribution. These filters are designated to service schools, churches, medical centers, communities, families, and an orphanage in Western , Nairobi, and the Massai Mara. (Thank you bewaterforlife.org)
• 6 bottles of Wild Orange doTerra oil dispersed to families.
Support to Family/Local Business Initiatives:
• $10,600 given to support the Cow/Goat project for families. (Thank you Donors and Global Outreach Alliance!!)
• Supported Rural Tourism and lodged in Massai village in a dung hut for a night.
• Clothing donated to support a Used Clothing Business
• Many Wooden cars, toys, and wipes donated to the baby orphanage. (Thank you Happy Factory)
• Supported the female owned "Bead Project" business in a Massai Mara Village
• Over 90% of all souvenirs purchased directly from local merchants.
• T-shirts, stickers, and toys given to children and families as prompted.(Thank you gomynt.com)
Why did I go?
My heart said to go. My heart has been aching to go back since my first trip in June 2013. My heart feels at home when I'm there. I have two homes: Kenya and Utah.
It all started when I emailed my friend Ann Webb if there was space on her next trip to Kenya and she said the trip was full. But she messaged me in early February that two spots had opened up for the March trip and if I wanted to go, one was mine.
My whole heart expanded, my body was light. It was a yes. I messaged my friend Tina and in a matter of 20 minutes, we both decided to go. (Tina and I talked after my first trip how fun it would be to go together since she too, had always longed to go to Africa.)
Through this process I was sitting on my couch crying, messaging my friend Heidi who was also going. (The same couch I'm sitting on now with tears…maybe this should be the crying couch.)
After all of the heart expansion, the doubt came in over the next few weeks. How could I do this with hosting my event at the end of February? What about my cash flow? Does this make sense? Am I insane?
The timing was quick, inconvenient and a little stressful – the equation for big breakthroughs. 
As the trip got closer I attempted to talk myself out of it multiple times. Quite honestly, because a few close friends were also going was a big part of why I kept choosing in. I couldn't imagine not having the experience with them.
Then I realized my passport expired. So I expedited a renewal and as it turned out, I calculated the amount incorrectly to send in with the paperwork. I was off by $10. Wow. Was I supposed to go? Was this a sign to go or not go?
After hours on the phone with the government office, I arranged the additional payment and gave a new shipping address so they could ship it directly to the hotel I was hosting my event at in California.
The whole process was a huge walk of faith. Moment to moment choosing in…
The passport arrived a couple of days before I was leaving. I was really going. 
The Purpose of the Trip:
The trip was hosted by Ann Webb of Ideal Life Vision. She has a goal setting process that she has taught thousands of people worldwide. She was working with a few Ideal Life Vision coaches in Kenya and this trip was to teach a few workshops with her coaches, along with some other give-back opportunities that I'll share in a moment.
My specific purpose to go was I knew my heart and soul would experience what I needed to. I loved the idea of teaching workshops, something I wanted to do more of on my last trip.
I went to experience Kenya, teach, and have my heart expanded. On my first trip to Africa, someone told me that we think we give service to developing countries to give back. But we really go for us, we are the ones who change and our lives will never be the same. While I know we make a different, I think he was right.
Where We Were: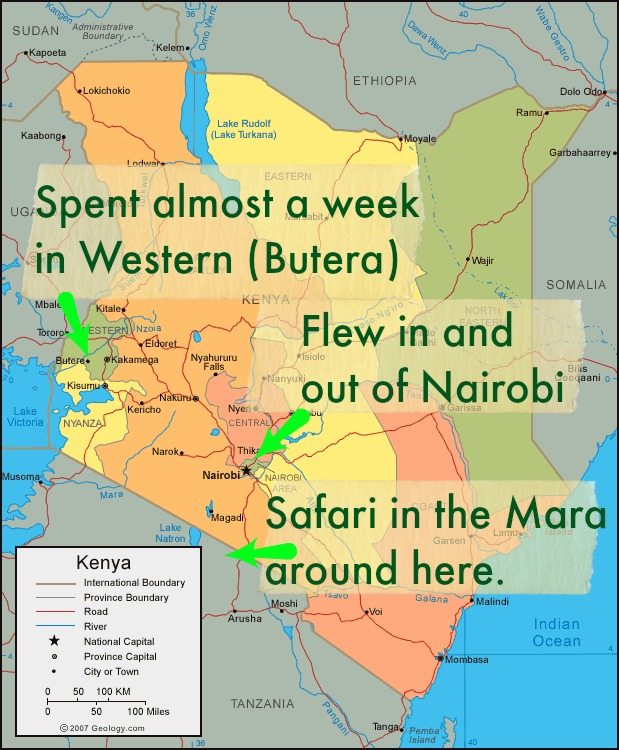 After flying into Nairobi, we then headed to Western Kenya. I fell in love with the area and the people.
On my first trip to Kenya, we spent the majority of our time in the slums of Nairobi, specifically an area called Sowetto. We built a school. And it was hard. Hard labor, hard to see so many people living in extreme poverty. And joyful at the same time. I've never seen people so joyful and so excited to learn.
Western has a totally different feel. Most people live in cow dung (manure) huts. The huts have multiple rooms and are rather sophisticated when you think of "huts."
After about a week in Western, we went to the Mara where we even slept in dung huts for a night. It was there that we also ate goat that the village killed and cooked for us and I went to sleep with (and woke up to) spiders the size of lemons. They weren't poisonous spiders, but still spiders. 🙂 So that was fun.
Along the way to the Mara we stopped in Kiisi and taught a workshop there also. That was the day I got super sick and spent the day in bed with fevers barely able to move.
One of the cool parts of going on a trip with people who are healers and know about energy, is they are rock stars at healing. I received their healing in was fine by the next day. I'll never forget Christine, our sister there grabbing both of my hands and praying over me. It was a fine lesson in receiving and surrendering for sure.
Our work in Western:
Cows for Kenya:
The fundraising I did for cows were to support people in this area. Giving a family one dairy cow, dramatically changes the lives of the entire family. Now they don't have to pay for milk and that money can go to other things like food, clothing and sending their kids to school. They can sell the milk and when the cow has a calf, another family gets it and the impact expands.
With just one cow you see an entire community change over a few short years.
Visited and Taught Families:
In Western we visited multiple families and taught them mini lessons in hygiene, farming and nutrition. Each family we visited received gifts we brought from the states. Gifts like kitchen supplies, clothing and everyone received hygiene kits that Heidi and her kids put together.
I Grow with My Tree: (where I prayed some more with families)
We also did the "I Grow with my Tree" project, which consisted of us going to a school and working with the kids in grade 3. Each child got 10 trees they could plant at their home. The specific tree they planted grow fast so by the time the child is in grade 8, they can cut the tree and sell it or make charcoal and sell it to help them fund their high school education.
Each one of us went with a group of five kids and their families and planted the trees in their yards. I asked my Kenyan guide who accompanied me to translate if I could make a dedication to the family as a way of letting the child know that every time they see their tree, to think of us and how much we believe in them.
I guess dedication means prayer, so I was invited into each home and pray with the family. I was told that when a special visitor prays for the family, it's a big honor and the family believes there will be many blessings for them because of it.
So I prayed.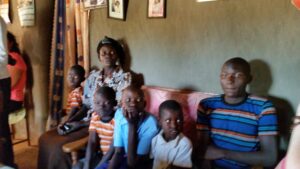 One of my favorite memories from one of the families when this single mother of five kids told us that she had heard of things like this happening (mzungu visiting people and teaching them, and giving them gifts) but she never thought it would happen to her. She said it was something that her kids would talk about the rest of their lives…the day the Americans came to teach them and give them gifts.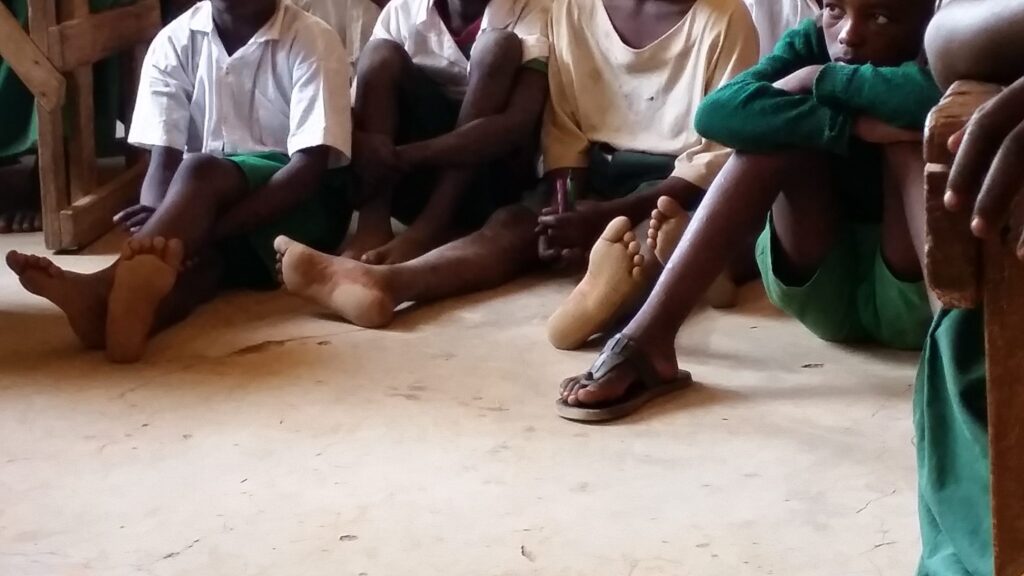 This was common. No shoes. Some of these kids walk a couple of miles to and from school each day. With no shoes. And no one complained. They were there to learn. And I'm sure they would love shoes if they were available.
It makes me want to get in touch with this guy who invented shoes that grow five sizes for kids in developing countries. Freaking brilliant. http://www.buzzfeed.com/emaoconnor/five-sizes-in-five-years#
The Orphanage:
After we planted trees in the earlier part of the day, we went to a baby orphanage in Western.
Nothing could have prepared me for this. Walking into a small room with two walls lined with wooden cradles on the floor and inside each one, a baby. Upon walking in, it was like the air was sucked right out of my chest and I couldn't breathe.
I walked around and looked at each baby, wishing that it was realistic I could take them all home with me. Never mind the massive process to actually do it, and that the Kenyan government has stopped all international adoptions for the time being. (Never mind also that adopting internationally may not be in the highest good of me or the baby. It's such a personal decision and what became clear to me is that if you soul calls you to do it, do it.)
So I walked to the baby who I felt I was meant to hold. Her name was Joy. Of course it was.
Then I found the next baby I was meant to hold. His name was Blessing. So I was equipped with a baby in each arm. And I just loved on them.
When I was in judgment of "this is sad" and "these poor babies" the tears came and my heart broke. When I just took a breath and honored the perfection of the moment and their soul journey, I could actually contribute what I came there to do: share my love.
It was clear that Blessing was struggling. He was three months old and barely responsive. The woman who runs the orphanage told me that he had already been hospitalized three times and they were all praying for him to gain some weight and get stronger.
Being a healer, I just did my thing. Wrapped him in healing light. I asked my BFF Heather to add her magic to my magic and let's just blast and blaze this baby with healing love. Within about thirty minutes, he started becoming more responsive.
He had spitup and food in the crevice of his neck and I grabbed a wipey from my backpack and gently wiped his neck. He would nestle into my touch and coo…sometimes half smiled. As I unbuttoned the top of his tiny sleeper, I saw how tiny he was. I saw his delicate ribs. The top of his thigh was no more than 2 1/2″ across.
I continued just wrapping him in light and soon his eyes were open and he looked at me. Then he found his thumb to suck on while he looked at me.
When it was time to go, it was hard to put him back in his cradle. Part of me wonders if perhaps my "job" was to just give him enough love that he could choose on a soul level to live or pass on.
I'm not sure if Blessing made it and hope to find out what I can about him. One of our Kenyan brothers nicknamed me Angel. So as I held Joy and Blessing, it was quite the site: Joy, Angel and Blessing.
The cow that I donated with the help of some friends and clients is named Blessing. Clearly Blessing lives up to his name.
Heather and I doing our magic.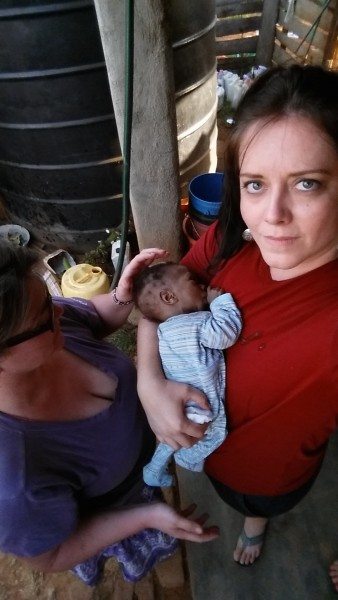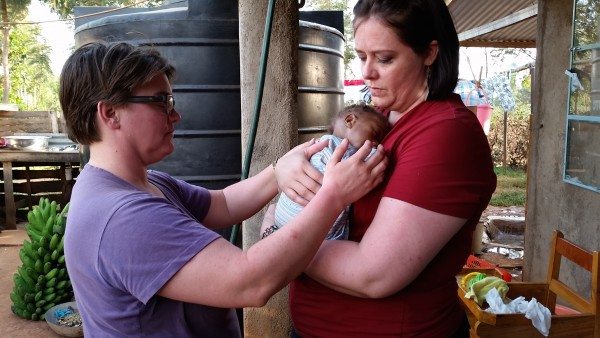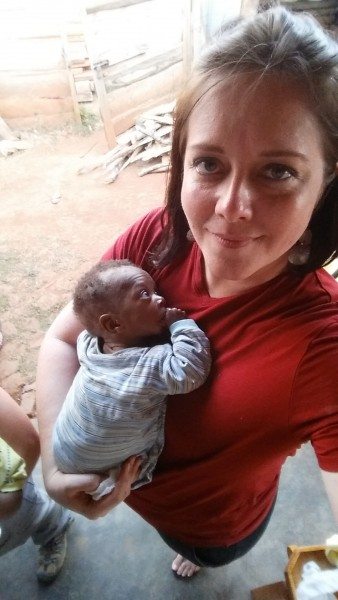 The perfect trifecta: Joy, Angel and Blessing.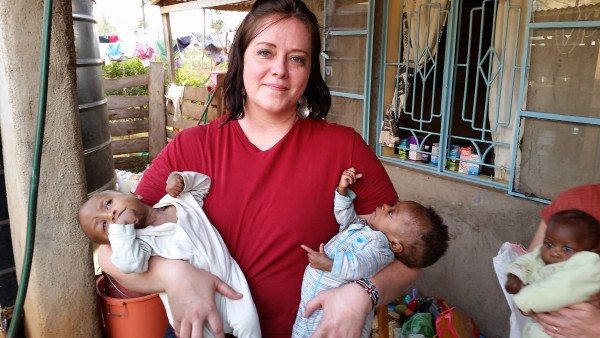 Meet Gilbert, our new son:
When Tina asked our guide Suchi what she could contribute to, he told her about Gilbert. A 17-year-old high school student who was badly beaten when he was a child and had a broken leg that never got treatment. So now he is slightly impaired and it impacts his ability to play sports, walk normally and more.
Gilbert attended the workshop we taught and had no idea that "we" (mostly Tina) were thinking of adopting him as our educational son. He actively participated in the workshop and Tina knew that he was going to be her third "adopted" son. She has two adopted sons in the US and Gilbert looks a lot like Cody, one of her adopted sons. Coincidence? I think not.
This is the time where Gilbert met Tina, his educational mom. Tina explained to him the rules: do your best, get good grades and hold your head up high. She's such a great mom.
After Tina told him that she was going to pay for his education, the aunties (the rest of us) told him that we were there to support him as well.
When he left our meeting, he asked our guide Suchi what he did to deserve this. He was in awe. And we were in awe of him.
Gilbert clearly took to Tina. Every single picture of him and he head is nestled up to hers, naturally it's what you do to your mom you love. I'm really happy to be an auntie again.
The Team:
Tina, Angella, Heather, Marilyn, Heidi, Misty, Wendi and one of our Kenyan sisters Christine. (Not shown: Ann Webb)