Inviting all Human Design Projector Coaches, Speakers, Healers, Consultants, Practitioners, and other service-based business owners!
(Plus the experts who want to know how to better support Projectors, welcome!)
As a Projector, you've been told to "wait for the invitation."
Meanwhile, the marketing and business experts are shouting things like:
"Be visible!"
"Ask people to work with you."
"Be bold."

This is on top of living in a society that glorifies the hustle and working hard.
Plus, the majority of business-building strategies that are taught don't apply to Projectors because they are simply wired differently.
We even see those strategies work for some people yet Projectors can't figure out why it doesn't work for them.
In fact, those strategies, oftentimes backfire!
If you've been frustrated by this "wait for the invitation" strategy, then hang tight, you're in the right place.
How do you activate invitations so you're not waiting, waiting, waiting?
This online event is going to show you exactly how to do that!
Important Note:
This is not where you're going to learn traditional marketing, also known as "Bro Marketing" or Toxic Marketing.
We don't do that kind of thing here. Instead, we do marketing through an equitable and feminist lens that doesn't prey on shame or pain points. (Can I get an amen, please!?)
We focus on soulful strategies that actually work so we build equitable and sustainable businesses that empowers people and by doing so, we model what we know is possible in the world.
We believe our businesses are vehicles for social change, which is why it's that much more important that Projectors know how to grow their businesses in their unique way!

In this Marketing for Projectors online event, you'll learn how to:
1. Activate the right invitations and know how to recognize them.
2. Let go of working so hard without feeling guilty.
3. Put boundaries in place with your schedule, ideas, team, and home life.
4. Stop feeling like the best-kept secret and know the best ways to contribute your brilliance.
5. Step in your role as the incredible guide that you are and not get bogged down with doing everything to get things done (even though you can see what needs to be done).
6. Integrate Intuitive Marketing so you can trust yourself and do business YOUR way.
7. Market yourself better both as a Projector and according to your profile.
8. Be recognized for your brilliance so you can be an effective guide.
9. Use the "waiting for the invitation" as your superpower and not as a curse
10. Do what inspires you instead of working hard like you've been taught to do.
The event is $150 USD and there are other pricing options available if your income has been impacted by Covid or other circumstances.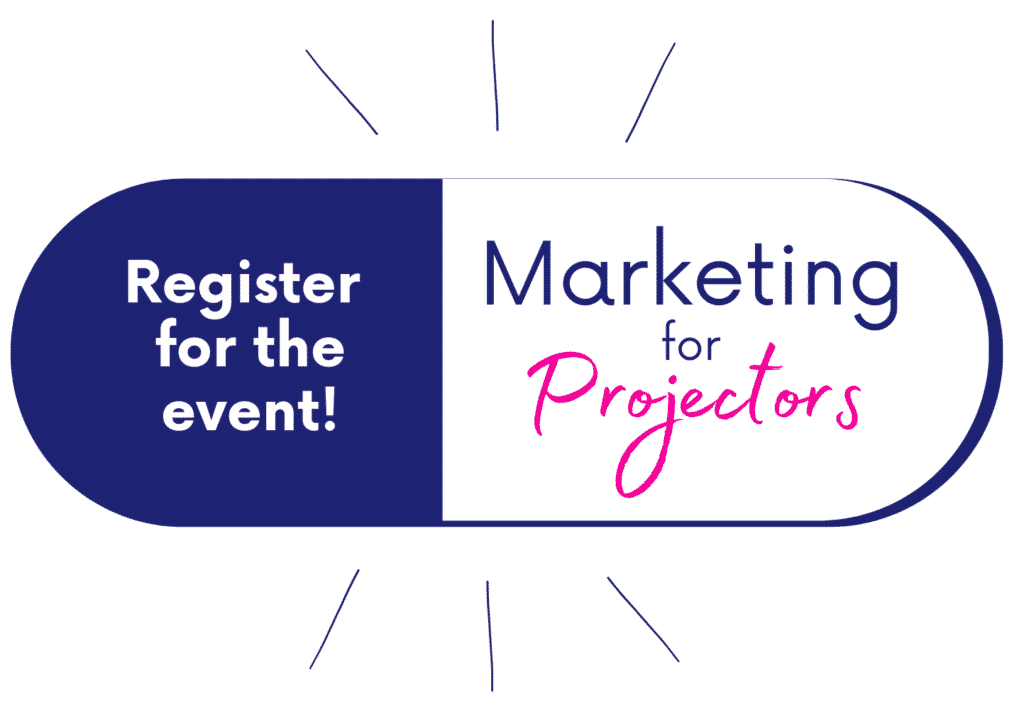 Workshop #1: Embody Invitations so You Know How to Recognize Them with Kate Marolt
If you're not in your body, how can you receive the invitations? Embodiment practices are essential for Projectors so you can not only rejuvenate but be present to RECOGNIZE the invitations.
In this workshop, Kate is going to walk us through some very easy and practical exercises to be more present in your body, tune into your body's wisdom and turn on your decision-making authority.
If you're a splenic authority, for example, you'll be aware of invitations and what's aligned for you differently than a Projector who is a split, emotional, self-projected, mental, or ego authority.
Workshop #2:
Intuitive Marketing by Design with Kris Prochaska and Angella Johnson
Not all Projectors are created the same! In this hands-on workshop, Kris and Angella will guide you through how to create a marketing plan according to your profile.
For example, Angella is a 4/6 Projector and her strategy is going to be different than a 1/3 Projector.
We all have Projector traits in common, but it's not a one-size-fits-all approach.
Workshop #3:
Marketing 101 for Projectors with Angella Johnson
In this hands-on workshop, you're going to walk away with top tips for Marketing Strategies as a Projector so you walk away with your playbook of the top tips from the week.
Angella teaches you how to connect to your most powerful partners in business: your intuition and the heart and soul of your business.
Through the power of asking questions, you'll tune into your next steps to grow your business and how to create what inspires you while you "wait for the invitations" and use that time to still create momentum.
Interviews:
How to be ready for the invitation and create a schedule that priorities rest and fun with Trudi Lebron
Trudi Lebron is a Diversity, Equity, and Inclusion coach and the CEO of ScriptFlip!
You'll get an inside peek of how Trudi blew past revenue goals when her team invited her to lead a workshop and over 1,000 people registered within a week. (Invitations can come from many places!)
You'll also see the unique rhythm Trudi has set up for herself and her entire team so she can rest and play while running a 7-figure business.
How do Use Your Creativity to Activate the Invitations with Aesha Kennedy
Activating invitations by fully honoring your time for rest, creativity, and play sounds wonderful, but how do you do it?
Aesha Kennedy leads the way in this quandary. Aesha is an artist, transformational coach, and a yoga & meditation teacher. You'll hear how she fills her cup to be able to focus on business tasks while fully honoring her creativity, too.
Leading Community + Finding Your Flow as an Entrepreneur with Erin Claire Jones
Erin Claire Jones sheds the light on how to keep a nurturing pace in business while leading a community of over 70,000 people. You'll get an inside peek of some Projector tips to keep healthy boundaries so you're not depleted, frustrated, or bitter.
How do you navigate being a multi-faceted entrepreneur with many passions? Do you have to pick just one as the "experts" say?
Embracing ALL of Your Gifts with Aycee Brown
Aycee Brown gives us an inside peek to her world of being a psychic channel, an astrologist and a lover of all things Human Design.
She sheds a perspective on the difference between doing 1:1 work with people and group work and what to be aware of as a Projector.
Register for only $150 USD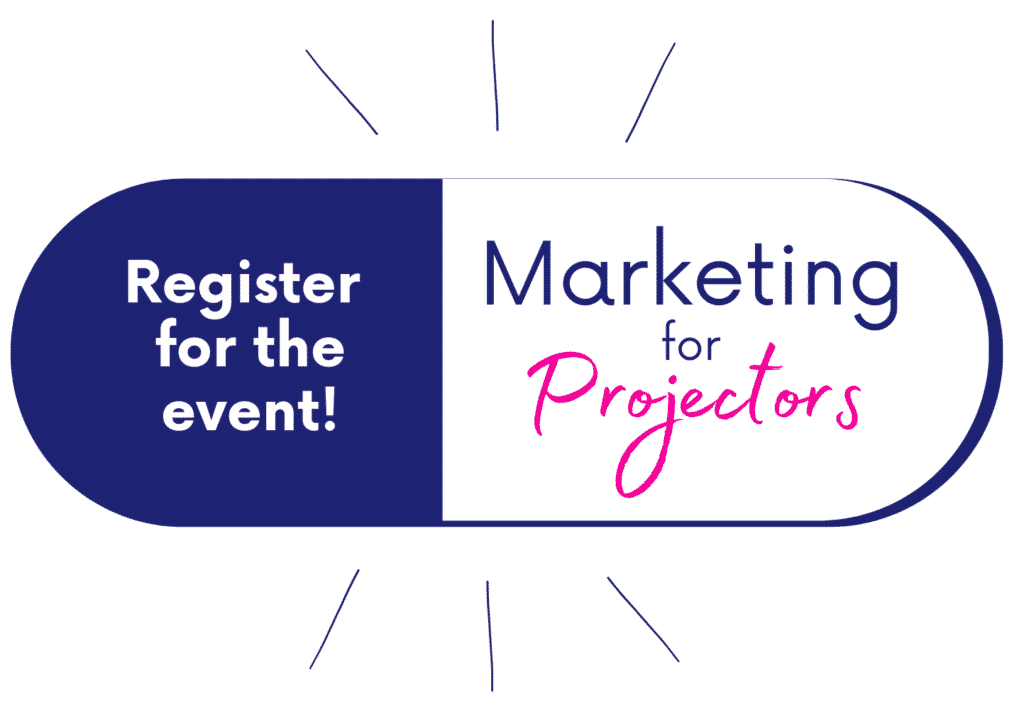 We offer community pricing, too, which means if $150 is beyond your financial means right now, you can choose the $100 or $50 price point. All three price points give you the exact same access to the event; it simply gives options if your income has been significantly impacted by Covid or other circumstances.
What's Included:
+ Full access to all recordings through our online platform that you can access anytime.
+ Marketing for Projectors Playbook with top tips for Projectors, including according to your profile.
+ Free resources from each speaker.
Meet Your Host: Angella Johnson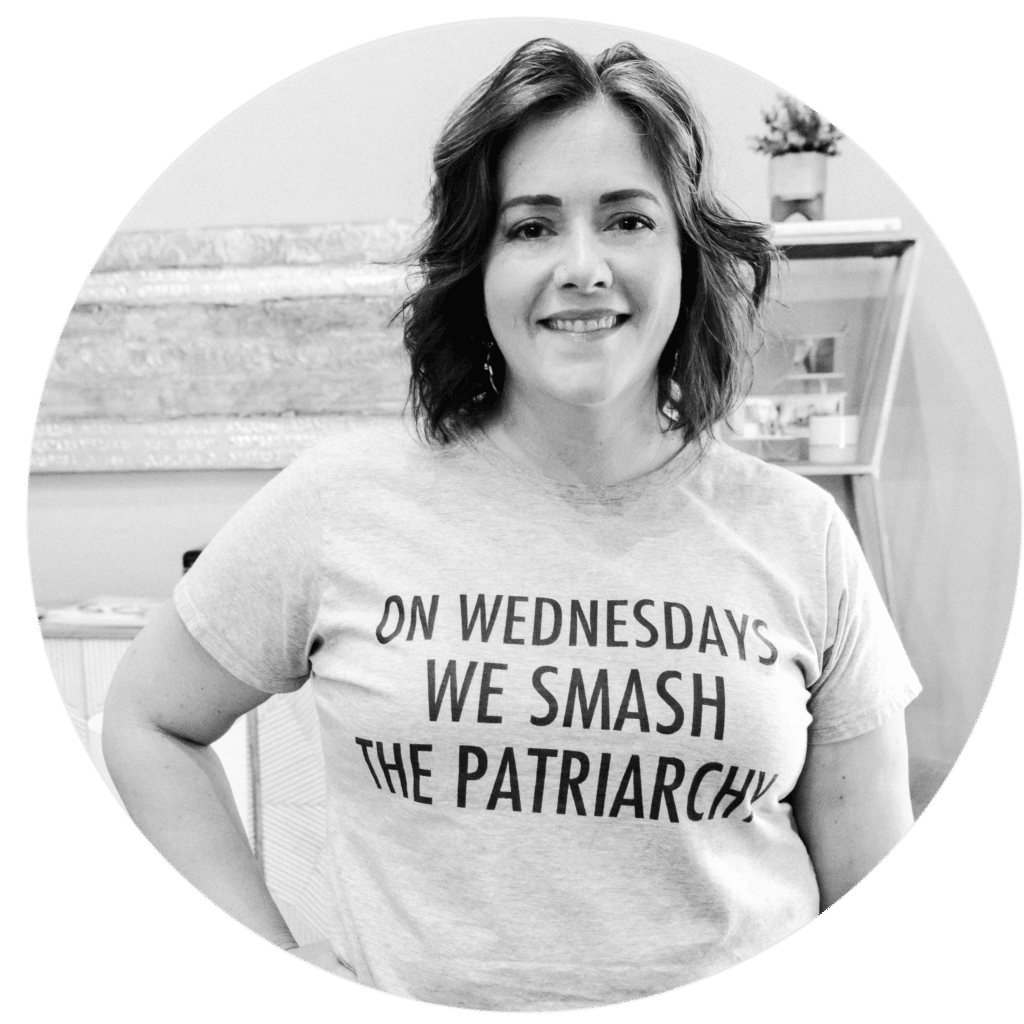 I'm Angella Johnson and I'm a 4/6 Projector with splenic authority. My first exposure to Human Design was rather negative and harmful experience where I was told that "marketing is just going to be harder for you." (This was from an unqualified person who was dabbling in Human Design with no formal training.)
I've since learned that marketing myself as a Projector can be pure magic when I learned how to activate more invitations.
I've been a full-time entrepreneur since 2009 and learned the hard way that working around the clock in both my corporate career and as a business owner is just not what I'm wired to do.
I'm not a Human Design expert, which is why I'm bringing in the experts. I've been studying and integrating my own design for 5+ years and I work with a lot of Projector clients so I see all of the nuances up close.
My superpower is Intuitive Marketing and gathering people to create transformation. I'm connecting you to the FAB people who are the Human Design experts + other Projector business owners and I'm bringing the marketing magic.
Thank you for being here!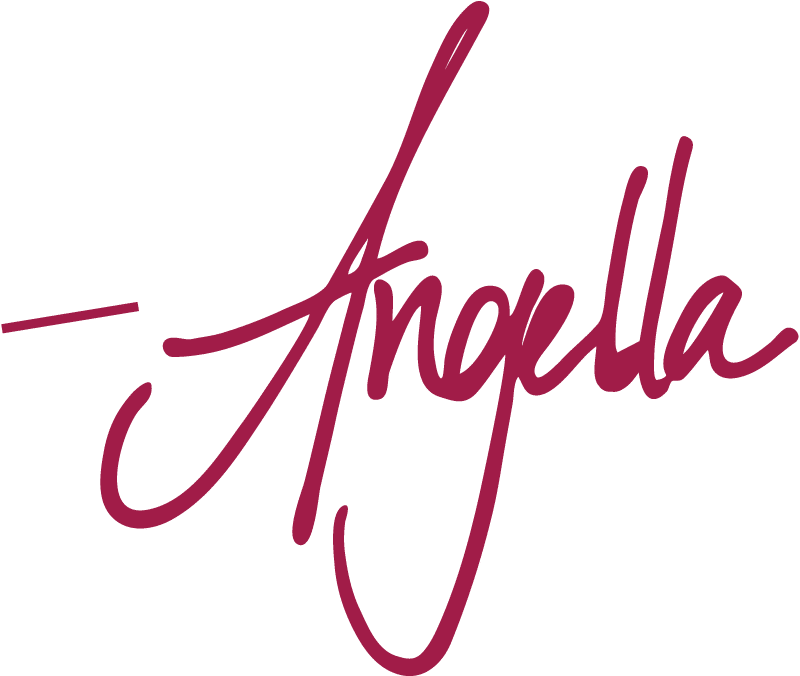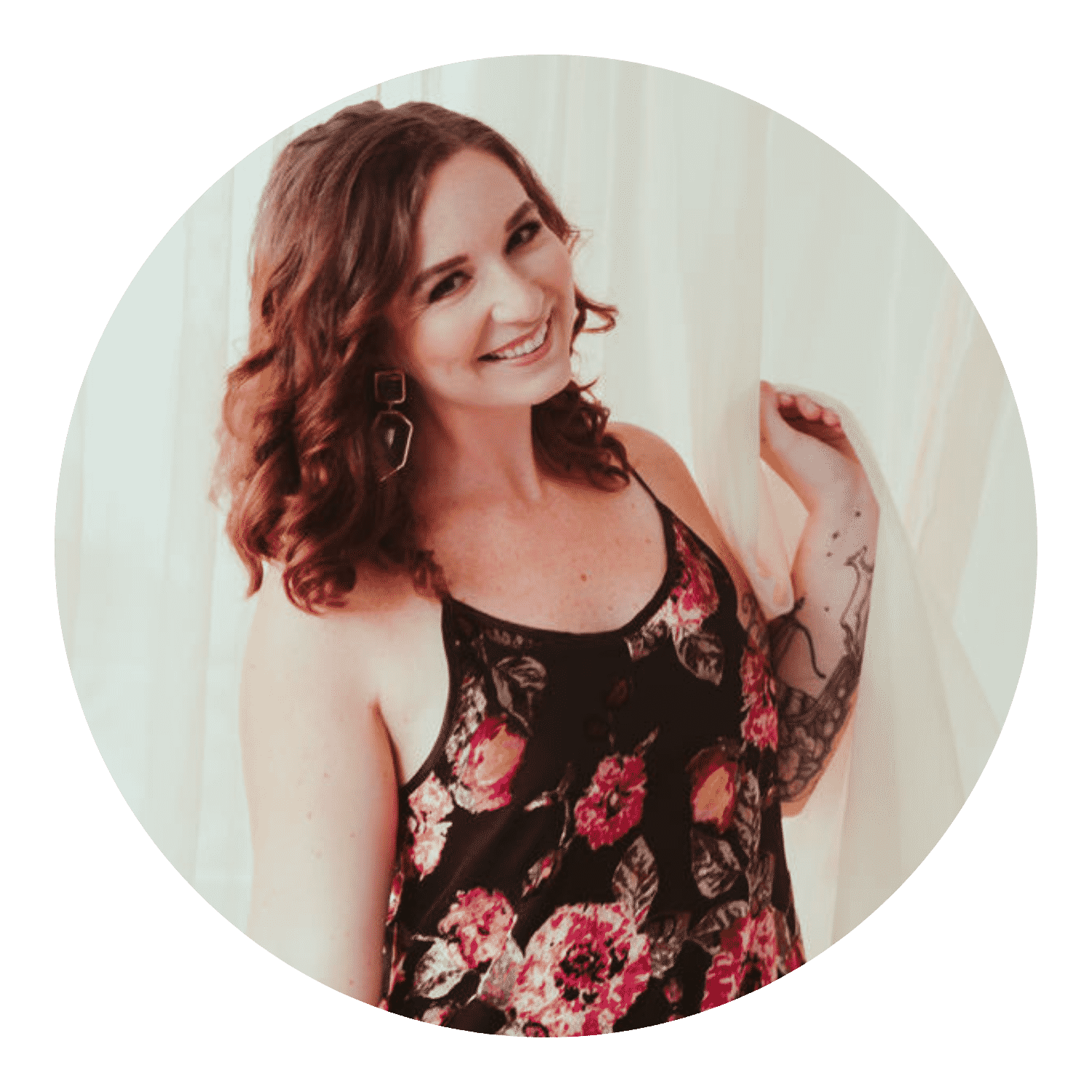 Kate Marolt | she/her
Transformational Coach and Self-Trust Mentor
3/6 Projector
Self-Projected Authority
Learn more about Kate here:
Kate Marolt is a truth seeker, joy-bringer, and embodiment coach and guide. In her work she combines science-based approaches to the mind-body connection with intuition and divine guidance the help people ditch perfectionism, trust themselves more, and create lives they love waking up for (without selling out their health, relationships, or souls in the process).
She believes that joy is our natural state, and that as you heal your connection with your body, repair trust in yourself and your voice, and learn to live in tune with your natural energy and rhythm, you can truly thrive and find your version of success and fulfillment: in creative endeavors, relationships, body freedom, and purposeful work.
Drawing on her 10+ years of experience as a life coach, movement teacher, energy worker, athlete, visual artist, human design reader, and retreat leader, Kate brings a potent blend of magic and practical focus to the table in the form of deep embodiment work, playful self-discovery, and intuitive healing practices. She supports people via her private coaching practice, group programs and classes, and transformational retreats.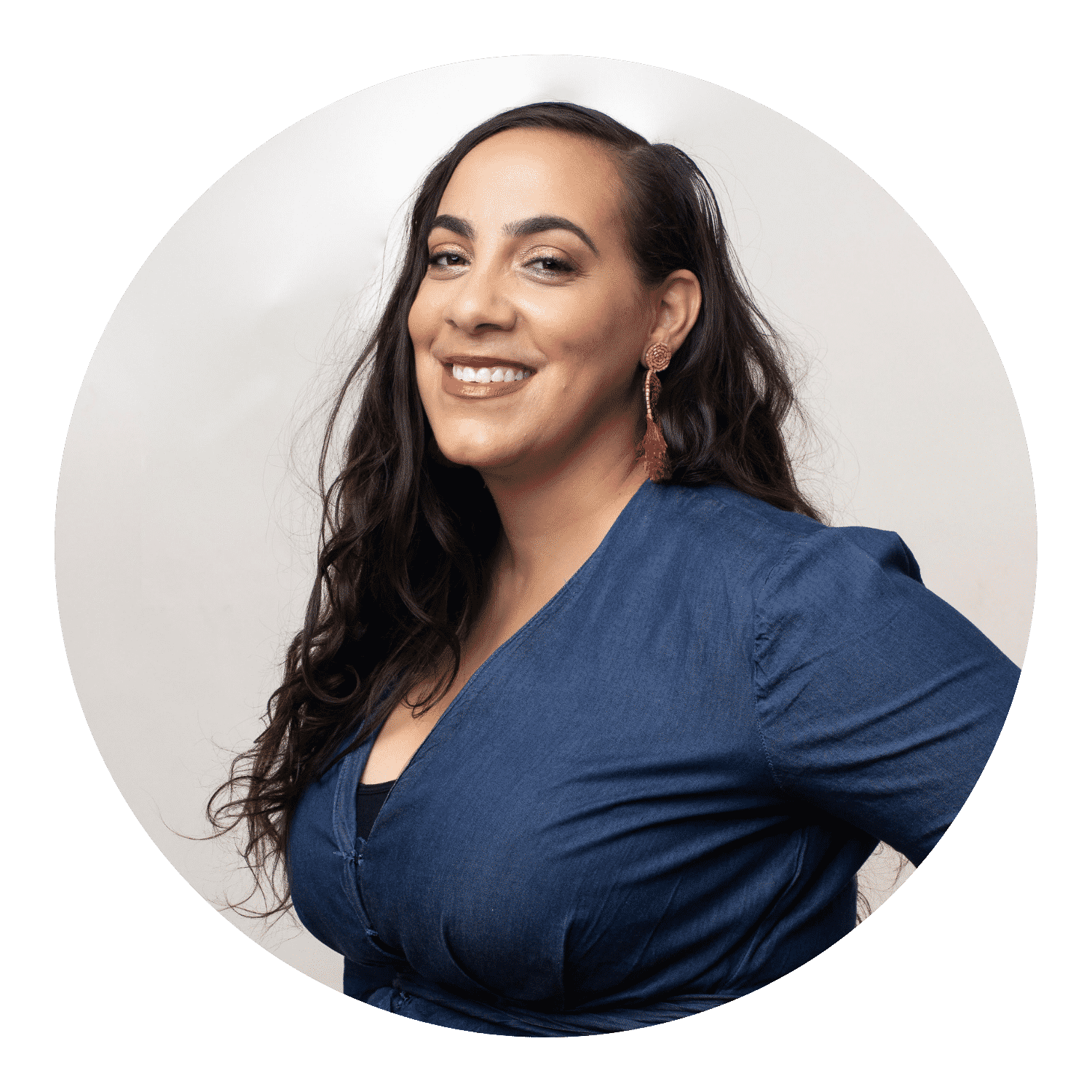 Trudi Lebron | she/her
Diversity, Equity, and Inclusion Coach & CEO of FlipScript!
1/3 Projector
Splenic Authority
Learn more about Trudi here:
Trudi Lebron, PhD (ABD), is a diversity, equity and inclusion coach who teaches individuals and institutions how to build successful, anti-racist businesses. In the past seven years, she has grown her company, Scriptflip, into a multi-six figure machine for helping others maximize their social impact. Trudi is the host of the Business Remixed Podcast, has been featured in Forbes and was recognized as one of the Hartford Business Journal 40 Under 40 Leaders in 2016. She lives in Hartford, CT with her fiance and youngest child.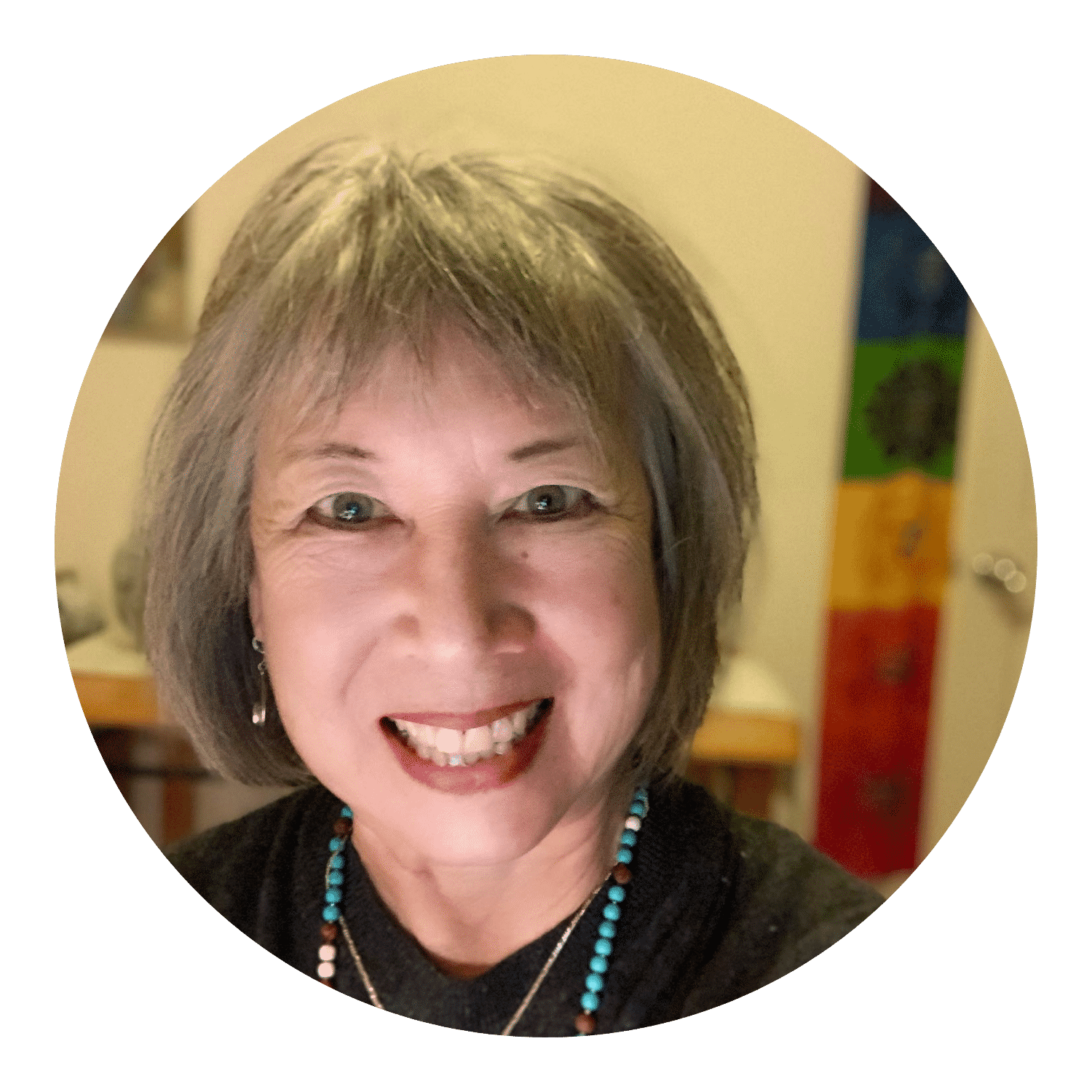 Aesha Kennedy | she/her
Artist, Creativity Coach, Yoga & Meditation Teacher
1/3 Projector
Self-Projected Authority
Learn more about Aesha here:
Aesha helps highly sensitive women struggling with being overly busy breakthrough from hustle and burn-out, so they can do less and still achieve their goals by aligning with their innate feminine creative power.
She helps them achieve this through strengthening their power of intuition, using creative play, and contemplative provocative questions that help them embrace all of who they are so they can bring that power into their work Aesha is an artist, creativity coach, yoga & meditation teacher.
Nature lover, Introvert, highly sensitive person, rebel, brilliant misfit, Projector 1/3 Human Design, a natural sleuth, and creatress, she/her.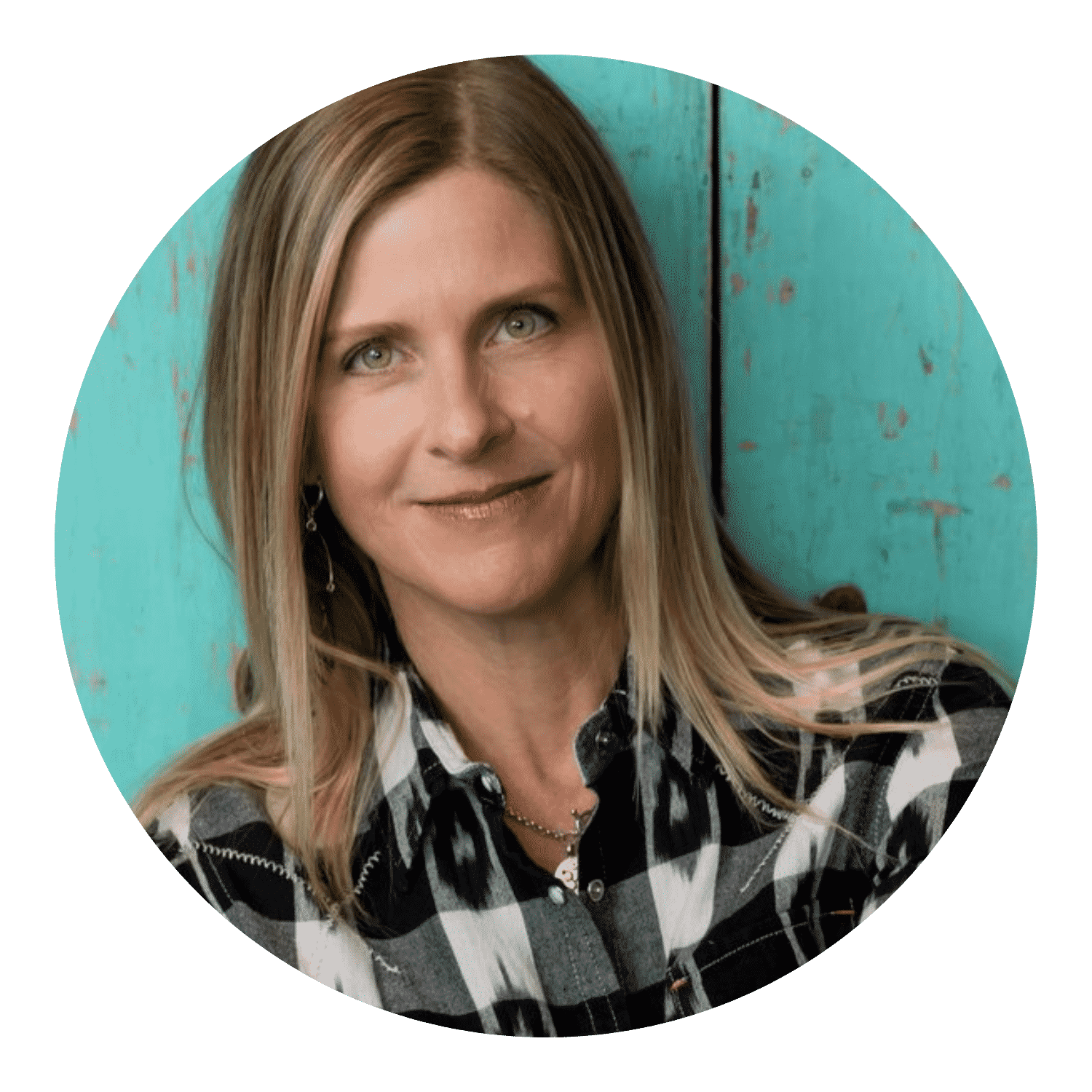 Kris Prochaska | she/her
Certified Human Design Business Consultant and Instructor
5/1 Generator
Sacral Authority
Learn more about Kris here:
Kris brings together both the Art & Science of Human Design. She is a certified Human Design Business consultant, Certified Human Design Profit Potential Coach and teaches 'Foundation' and 'How to Make Money by Design' courses at the BG5 Business Institute. She has been studying and working as a Human Design consultant for 9 years and working with the Gene Keys personally & professionally for over 2 years. That's the science part.
She's also a writer and abstract artist, psychic and healer. Her 25+ combined years of experience as a therapist and business consultant help her laser right to the root of an issue and provide her clients effective and practical solutions. That's where the art comes in.
While she specializes in working with Generator Types, it has been her work with Projectors which inspired her Builder Revolution & Sacral Warrior Intensive for Generators & MG's since Projectors amplify our sacral energy and we want it to be clean and high vibe for y'all!
Kris is a TEDx speaker and former TEDx coach. She's the author of Life Well Spoken: Free Your Inner Voice & Prosper. You can find her at www.krisprochaska.com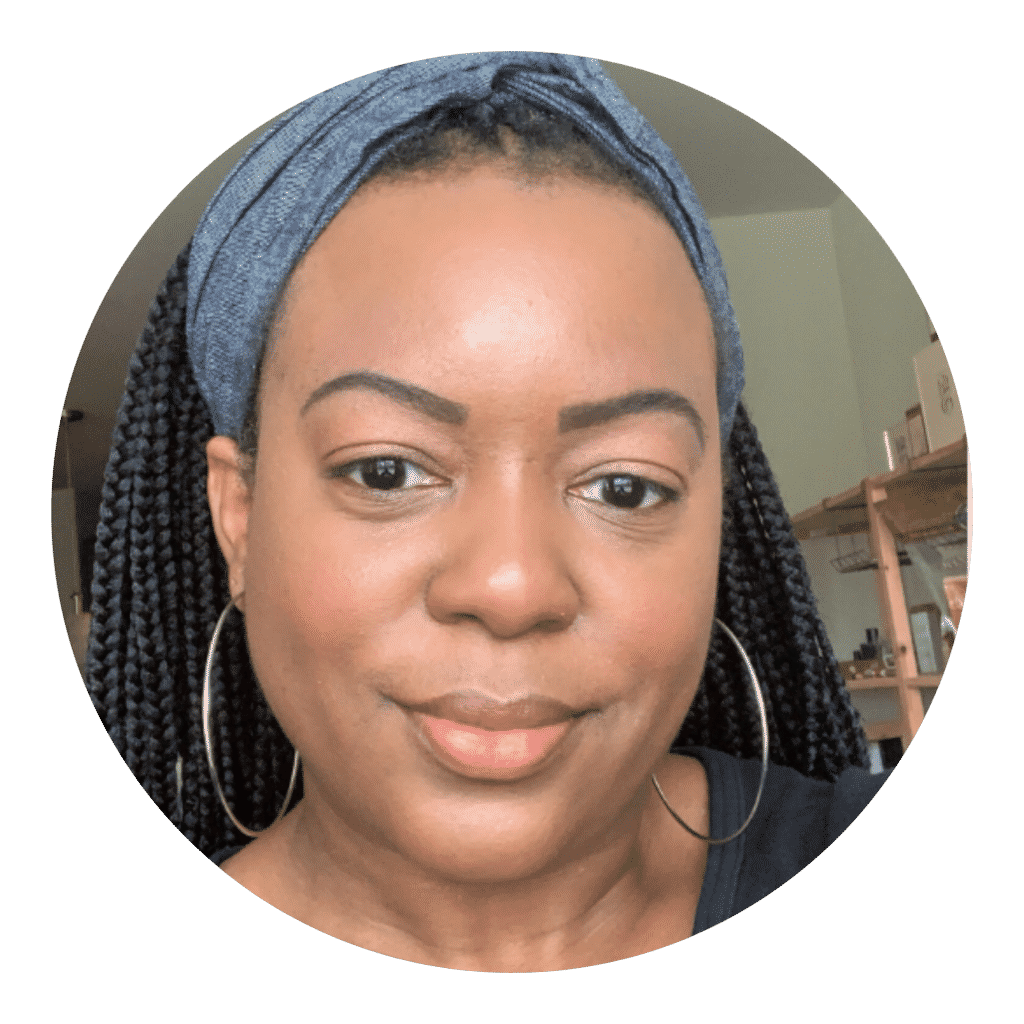 Aycee Brown
Psychic Channel, Spiritual Confidante & Human Design Bae
3/5 Projector
Emotional Authority
Learn more about Aycee here:
Aycee is a Psychic Channel & Spiritual Confidante. She helps high-performing leaders, public figures, and entrepreneurs find and navigate their spiritual compass through psychic channeling, Human Design and spiritual self-development.
Her gifts have guided clients to create new spiritual identities, profitable businesses, make major financial decisions, heal relationships with themselves and others, meet their purpose, and stay in alignment with their soul's destiny.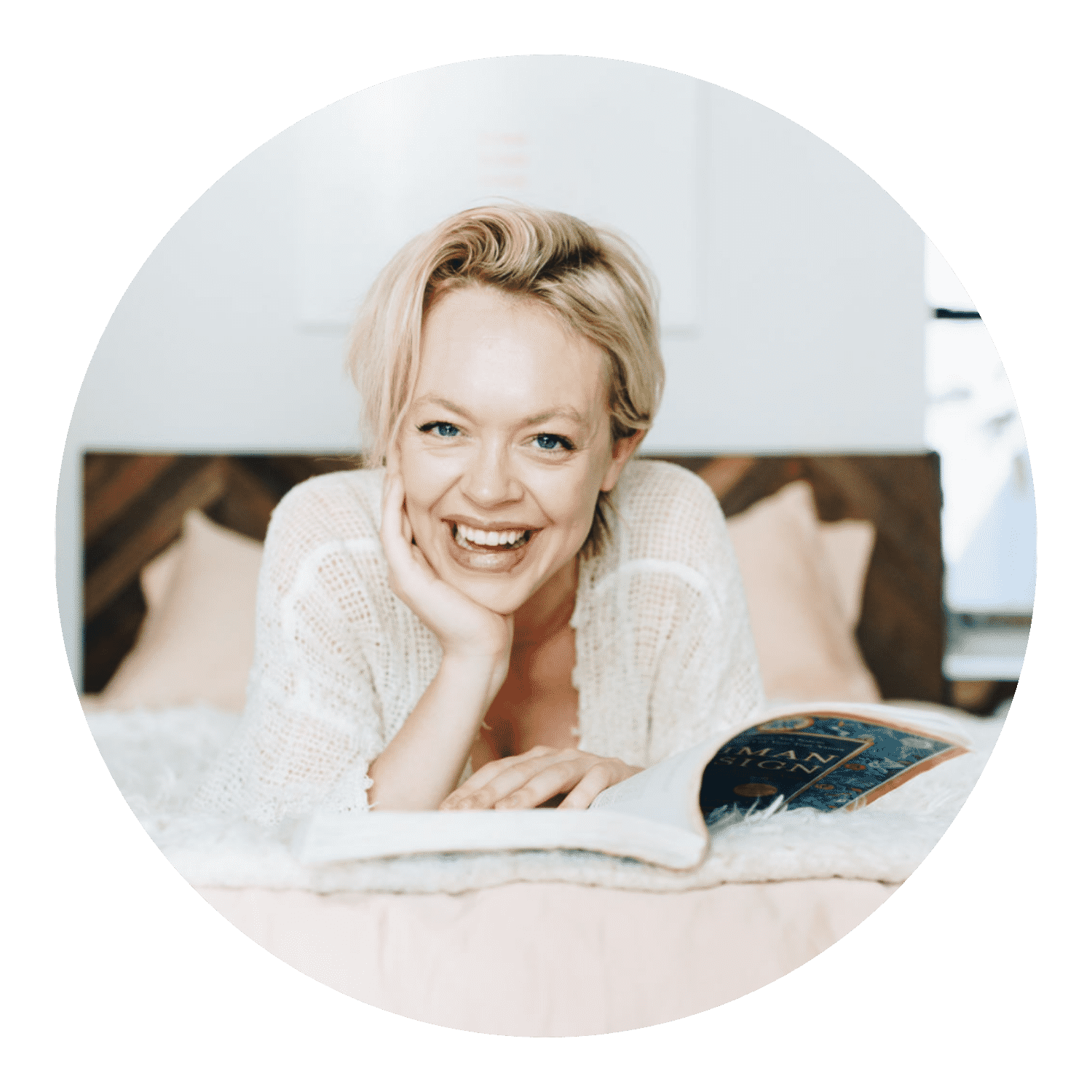 Erin Claire Jones | she/her
Human Design Expert
and Guide
6/2 Projector
Emotional Authority
Learn more about Erin here:
Erin Claire Jones uses Human Design to help thousands of individuals and companies step into their work and their lives as their truest selves and to their highest potential. Her work as a guide, coach, and speaker has attracted a growing community of over 70,000 people who turn to her teachings for practical tools, digestible tips, and deeper self-knowledge they can access to live with greater ease and authenticity every single day.
With work featured in Forbes, mindbodygreen, Well&Good, and Nylon; words shared on over 80 podcasts such as Almost30, That's So Retrograde, Highest Self, and Chatty Broads; and conversations with crowds of hundreds around the world, Erin's insights are highly sought-after because they make Human Design pragmatic, tangible, accessible — and immediately applicable to everyday life.
Register for only $150 USD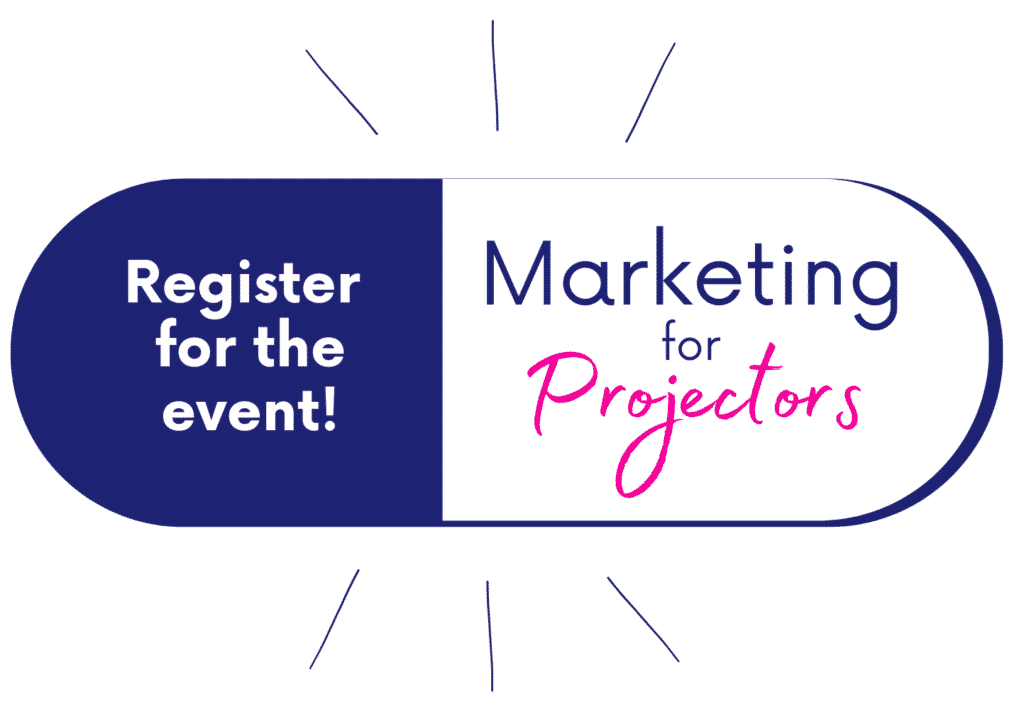 We offer community pricing, too, which means if $150 is beyond your financial means right now, you can choose the $100 or $50 price point. All three price points give you the exact same access to the event; it simply gives options if your income has been significantly impacted by Covid or other circumstances.
Do I have to be a Projector to attend?
You can be any Human Design type to attend this event.
The content is geared toward Projectors. But if you work with or for a Projector, if you have a Projector on your team, or you have Projector clients, you'll be able to understand and support them better after this event.
Can I use what I learn with my clients?
This is for personal use only. If you want to specifically use the Marketing for your Profiles, which will be the live workshop on day #3 of the event, you can inquire about certification so you can use this properly with your clients.
One thing that's happening a lot right now, and not just in Human Design, is there are a lot of self-taught experts, who can share inaccurate information so we want to make sure that doesn't happen.
The specific marketing techniques are proprietary content.
Do I have to know a lot about Human Design? (Is this going to be way over my head?)
Human Design is like learning a new language, right? This event is geared to making it really simple, tangible and practical that you can use right away.
We are not going to go into specific gates in this event. If you want to do a deeper dive, you can hire one of the many Human Design experts featured in this lineup for a private session.
This event is focused on core attributes of Projectors, along with specific strategies for each profile and authority.
Will every speaker be selling me something?
This event is not a pitch-fest! Hallelujah.
One of our values is transparency and it's how we run our business. This means that if there is a buying opportunity for additional support and resources, you'll know from the very beginning. We don't do any bait 'n switch stuff here.
While selling is a beautiful thing when done right, every speaker has a free gift you can opt-into but no upsells will be happening.
If you would like further support with your marketing specifically, Angella will include some links on how to do that.
There will be no hard-sells during the event.
What if I can't attend live?
Everything is accessible online in our course platform. You will receive your access information when you register and you will be able to access the recordings within 24 hours of the live workshops.
What does community pricing mean?
2020 has been a difficult year for many people and we don't want pricing to be a barrier to anyone who would like to attend this virtual event. The recommended price for this event is $150 USD and this allows us to give partial scholarships to other attendees who don't have the financial means to invest full-price.
The other two pricing options are $100 and $50. In the event that you are not able to invest in either of those levels, email [email protected] to inquire about a full scholarship.
We priced the event accordingly to accommodate price points around the world as we know the exchange rate to the USD isn't ideal in all countries.
Will there be a Facebook group so I can ask questions?
After thinking long and hard about this, we've decided not to host a Facebook group for this event.
The biggest reason being, as a Projector, Angella (the host) doesn't have the energy to host a Facebook group and Facebook is not our favorite social media platform.
You are encouraged to receive gifts that each speaker has for you and join their communities online.
How do I find out what my Human Design type is?
Other questions?
Email us at [email protected]
Please note that our office hours are 9am to 4pm Mountain time Monday through Thursday.