Art and Marketing Magic
💎✨ 🎨 💡 🦄

I'm happiest when I have my hands on a project that creates beauty. I also love marketing.
Thus the question of, "How do I blend my marketing with my art? Should I? Can I? Is that too much?"
Is my art just for me? Is it to be shared? What is possible?
I'm delighted to share with you that I have a brand new offering that combines my marketing and art magic together to help YOU activate more abundance (congruence, fulfillment and profits) in your business.
Art and Marketing Magic: Activate What's possible
What this invitation includes:
A 2-hour Marketing Makeover session to map out your offerings, pipelines, and marketing plan.
I then create a custom piece of art for you to use in your business. Think of this as an activator for your business. What is the energy you want to amplify? What is it that you want people to experience when they interact with your brand?
You can then choose to turn that art into the beautiful cover for custom journals that you send to your client. Or you can use it for backdrops to your branding like I've done in the images below. Or custom cards you send clients when they enroll or for an invite to an upcoming retreat or event you're hosting.
Then, you receive a 30-minute coaching session to use for support with questions as you start implementing your marketing plan we create for you.
Investment is $2,500 USD
To get on my waitlist for this, email angella@angellajohnson.com with "Art and Marketing Magic Waitlist" in the subject line and we'll connect about what you're looking for.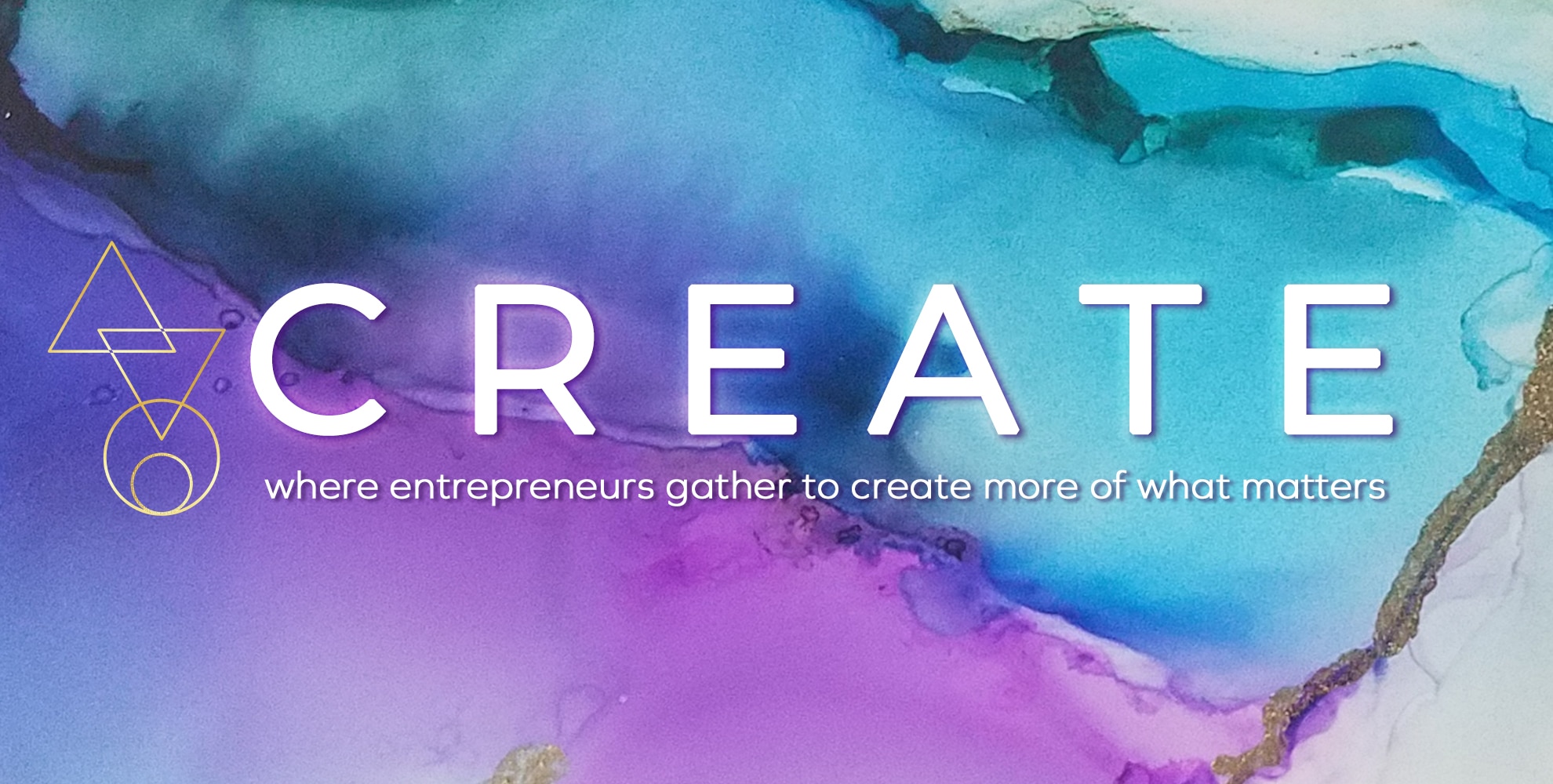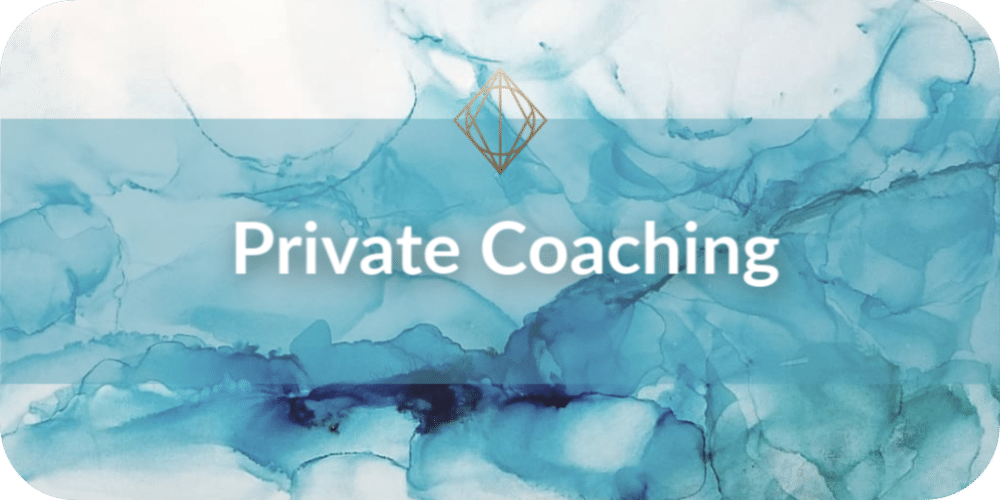 What's coming:
Intuitive Marketing Planner:
This gorgeous spiral-bound planner features art that activates prosperity, ease, and magic in your business and bank account.
This is the central place to track your annual, quarterly, and monthly marketing plans, questions that expand your intuition, money tracker, financial targets, delegation list, content planner, and priority action-item tracker so you can focus on your top three money-making activities every week. Interspersed throughout are beautiful inspirations and encouragement.
Card Deck:
Questions create magic and this card deck will ask you questions related to your business and how you're sharing your work in the world.
Soulpreneur Greeting Cards:
The PG version will feature inspiring messages to send to colleagues and clients that encourage them to keep going.
The Irreverent version will feature some of my favorite cuss words because sometimes you just gotta express yourself.
My Story as a Reluctant Artist
Jewelry Designer to Empowering Women
My first hobby-turned-business was in jewelry design. In fact, my jewelry was on the red carpet of the Twilight movie premiere.
Sshhhh…. no judgement about Twilight. 😂
My work was featured in jewelry design magazines a handful of times. I did art shows. Custom orders. Farmer's Markets.
While the satisifcation of making things with my hands was deeply fulfilling, the part that was exhausting was keeping up with demand and maintaining the high-quality pieces I chose to represent. The only way to scale was to do mass production or build an online shipping business and I didn't know what I know now about business.
However, it led me to another great love: the world of coaching and transformation. Working with women who chose my pieces to adorn their essence was a huge honor and it introduced me to the world of coaching and hosting events.
Escaping the 6-figure Formula
I got lost in the world of business and making money. Lost in the details. The marketing. The hustle.
After pivoting my business in 2012, then again in 2017, I could feel the itch in 2018 – the desire to get my hands in creativity again.
Large canvas paintings kept beckoning to me.
What? How could I do THAT???
Hello Large Canvas!
In November I took a pour paint class (a medium that happens to get a lot of negativity from the art world about not being "real" art) and I fell in love.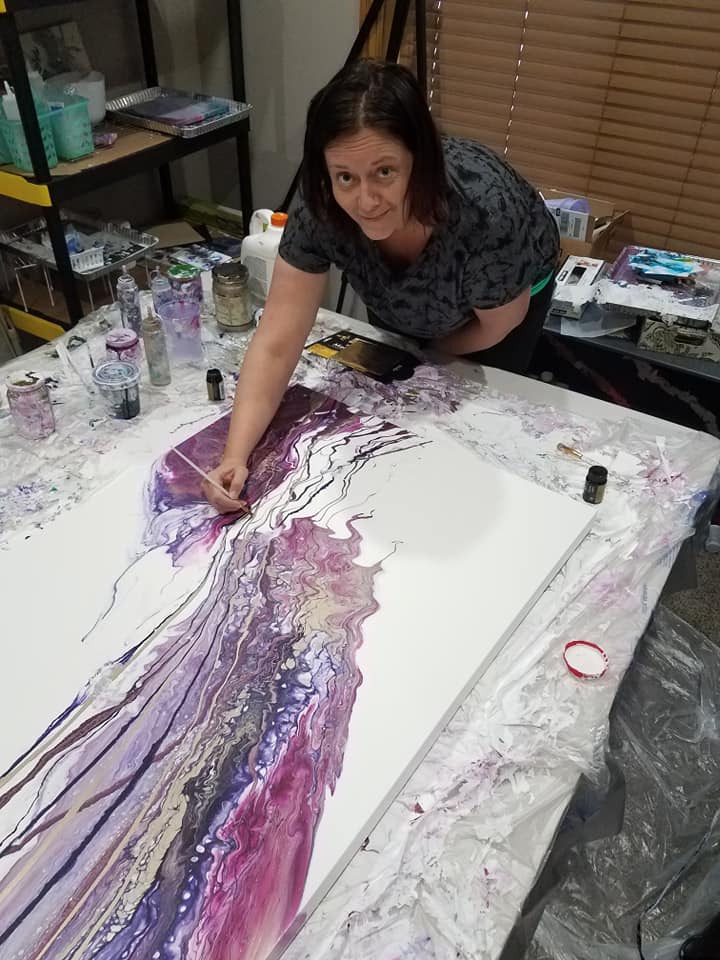 I did a couple of practice runs. Then dove head first into large canvas paintings. My largest to date are two stacked canvases 3′ x 6′.
Then I discovered alcohol inks.
I love both mediums! (Acrylic and alcohol ink)
I'm mostly self-taught and the art obsession and classes as a child and young adult is ever-present in my life, now, for which I'm super grateful.
Currently, I'm blending my love of art with my love of marketing as you can see with the "What's Coming" section above.
I wonder what's possible, now?