The Soul Vision Planners are sold out.
Thank you for your support in getting this product out into the world. To be notified when the next beautiful product is available, add your name to the list here:
Soul Vision Planner™
Your Guide to Create More of What Matters
in Your Life and Business
Soul Vision Planner™
Your Guide to Create More of What Matters
in Your Life and Business
The planner
for visionary
entrepreneurs.
Get your marketing DONE while you
create habits of visibility, aligned action,
and consistent results in your business.
The best part? It's fueled by your soul and the soul of your business.
The Soul Vision Planners are sold out!
To be notified when the next product like this is available, add your name to the list below: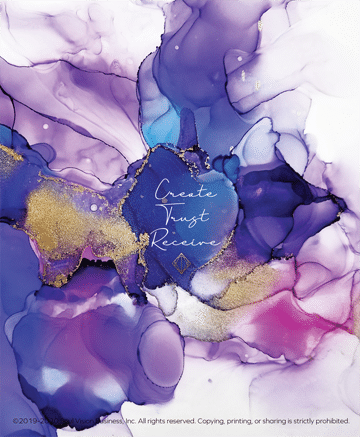 Front cover
While you plan out your marketing and track your habits and priorities, you'll be inspired with original art throughout the planner.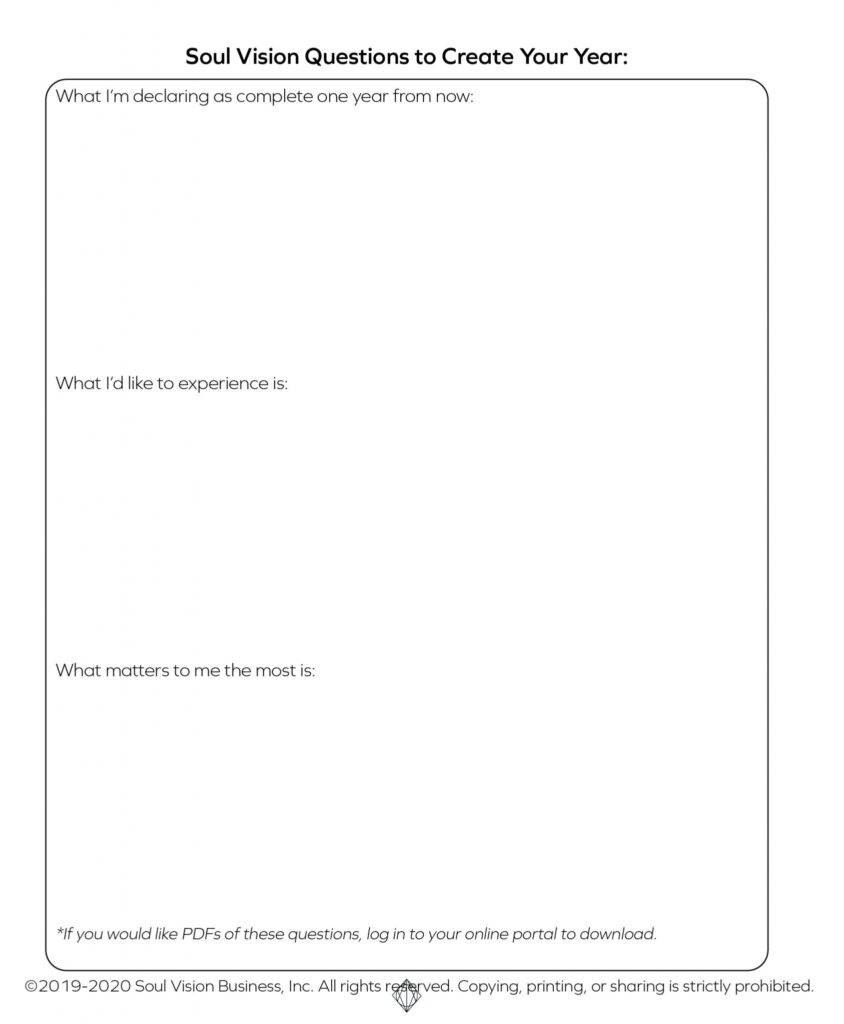 Annual Plan
Kick off your annual planning with questions that get you to the heart of what's important to you.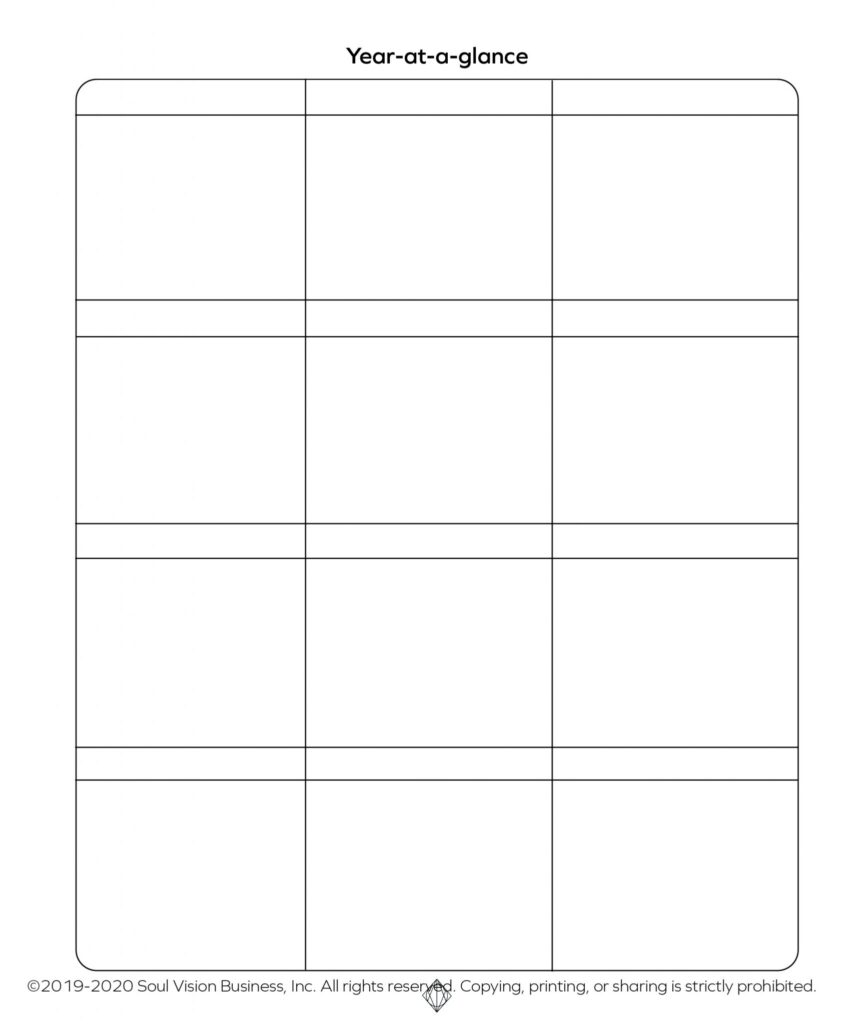 Annual Calendar
The planner is undated so you can start ANYTIME without wasting paper and without feeling like you're behind. On this annual calendar, you'll map out your travel and time off, major events, launches, content themes, and more.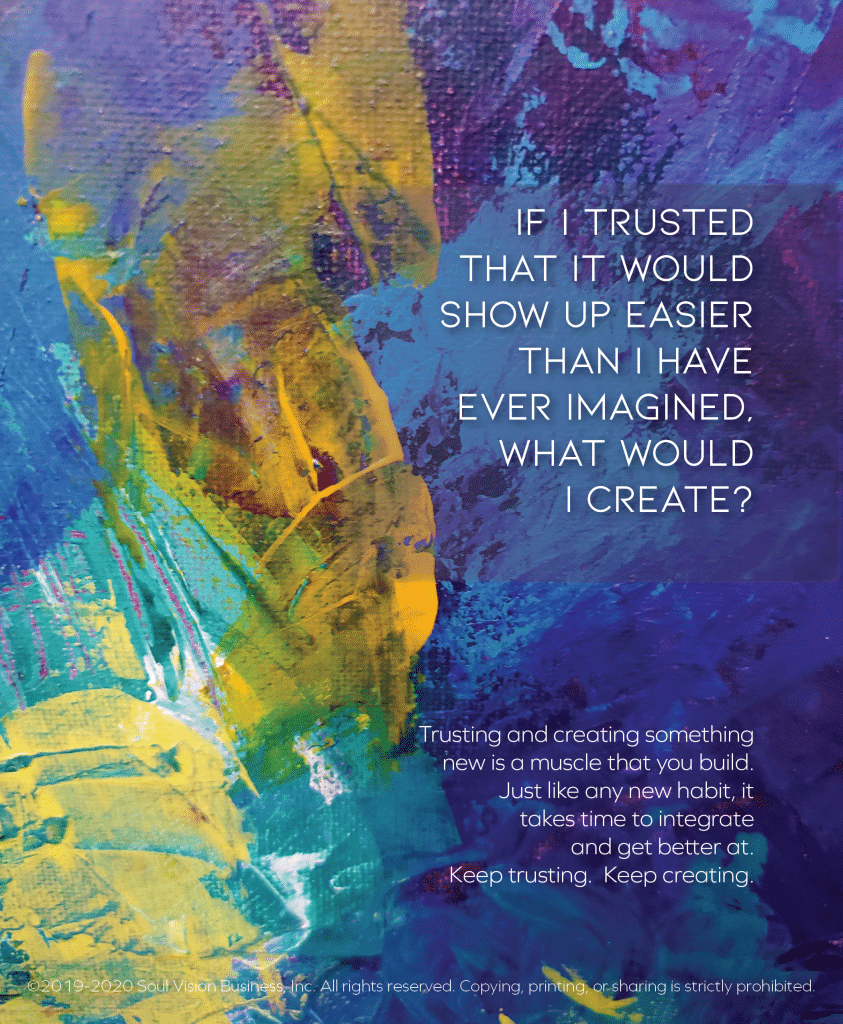 Monthly Inspiration
Every month kicks off with an exansion question that is designed to get you out of your to-do list and inspire you with new possibilities. Each question features original art to bring in some flow and magic to your planning in addition to just the right amount of structure.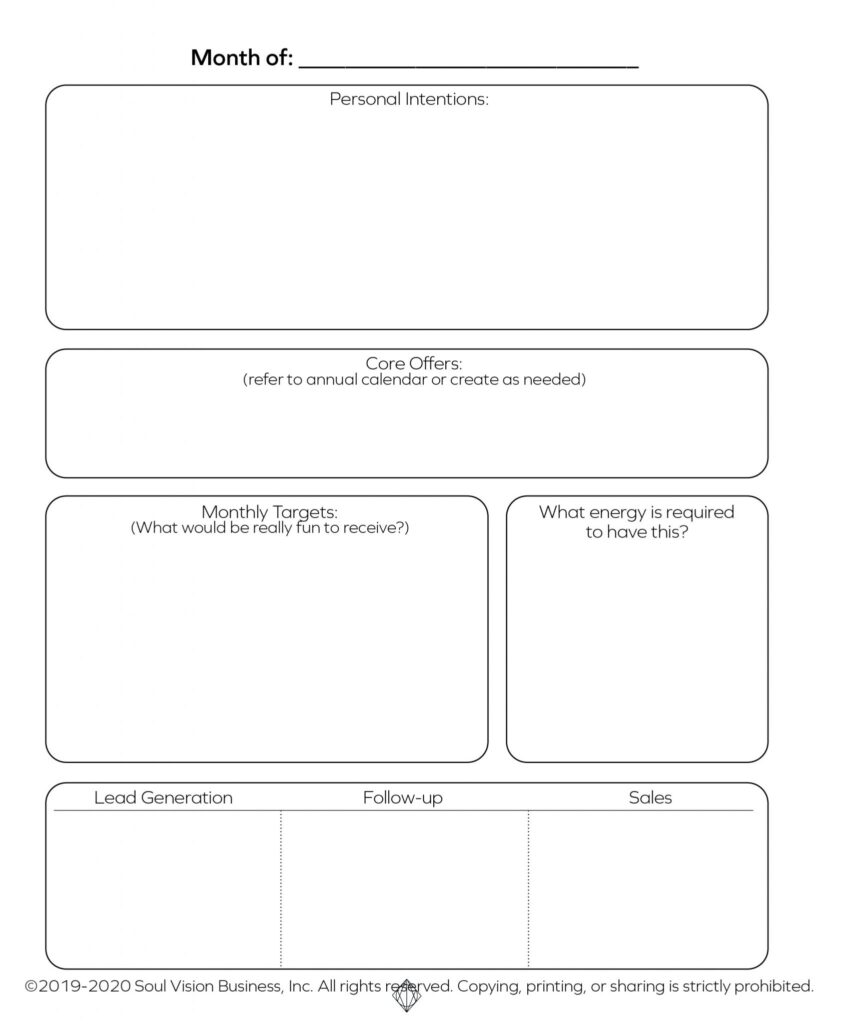 Monthly Plan
After writing or drawing your monthly intention of what you're creating, you map out your core priorities for the month, then detail out in your weekly calendar.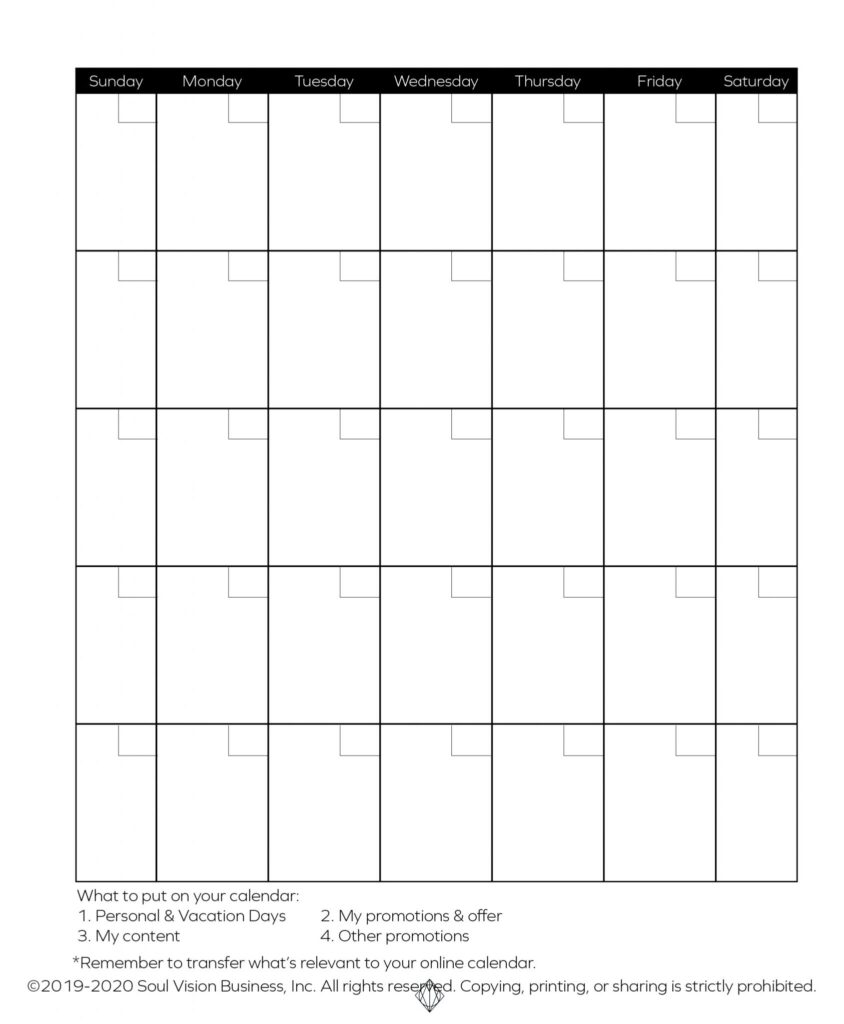 Monthly Calendar
After taking just a couple of minutes to add dates to your calendar for the month, this page is where you'll put the main elements on your calendar.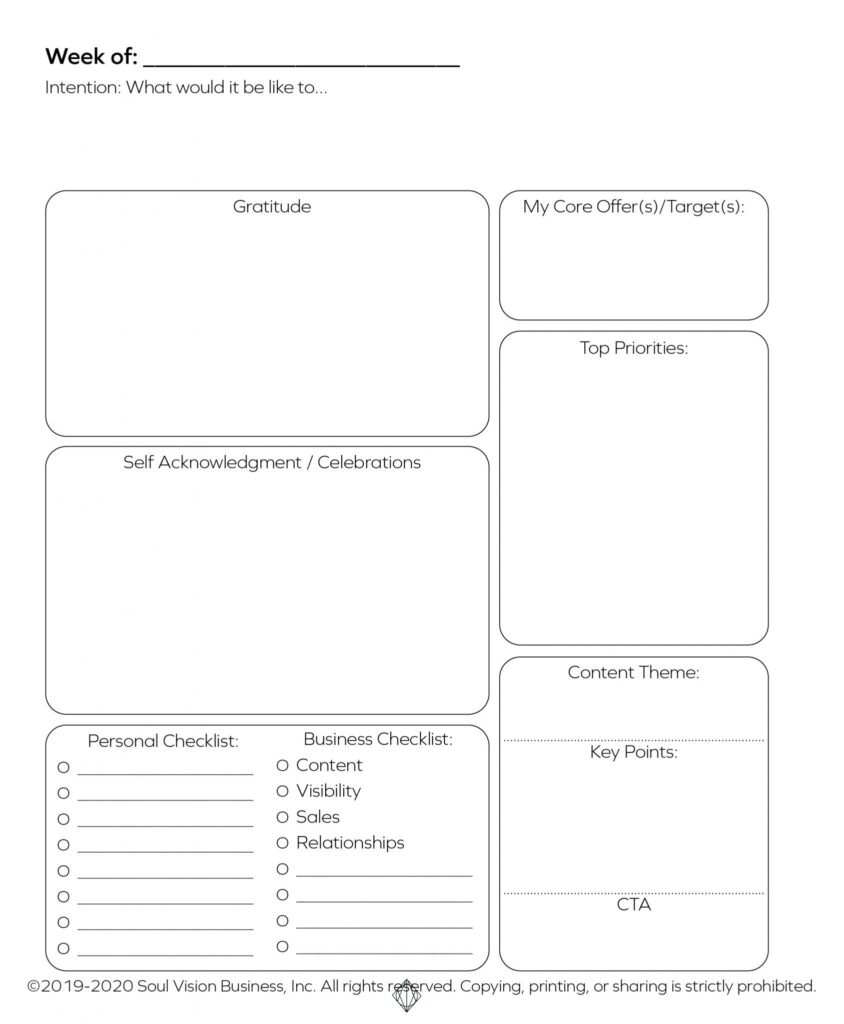 Weekly Plan
Every week, you'll start with gratitude, have a place to record your celebrations, and map out your top priorities for your life and business.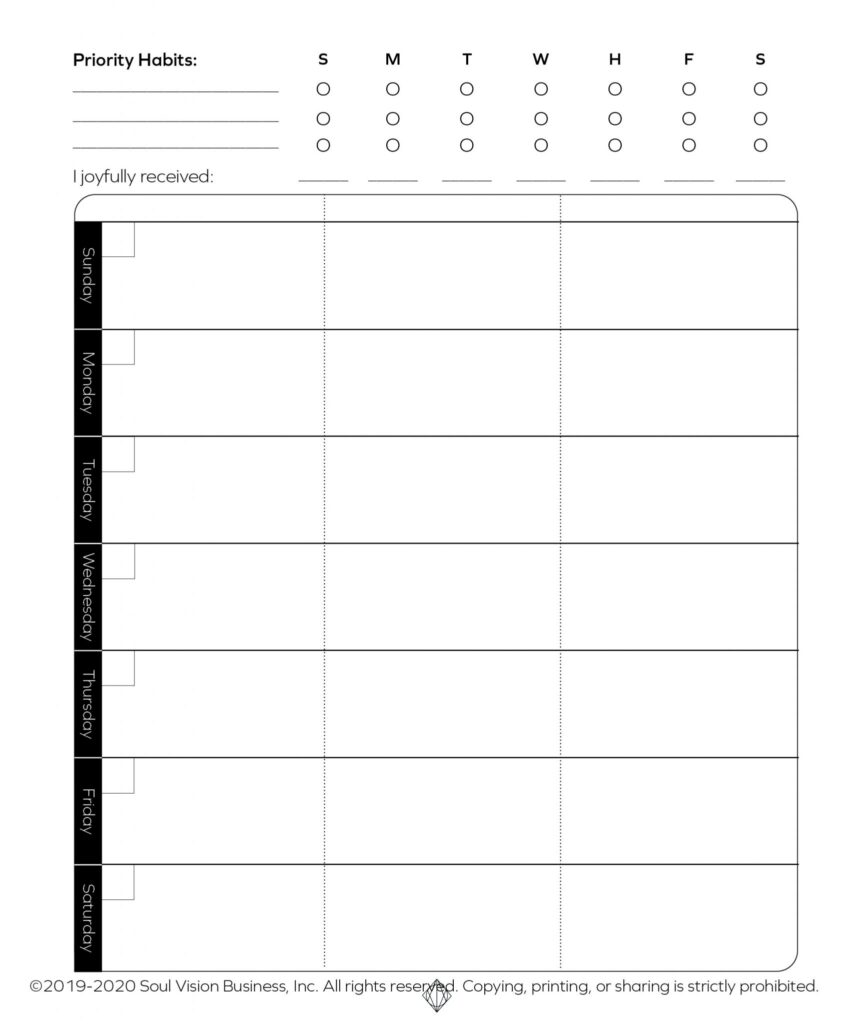 Weekly Calendar
Then you'll get specific about your top three priorities each day of the week in addition to tracking your top three habits you're creating and your income. Every element is specifially designed to increase flow in your life and business.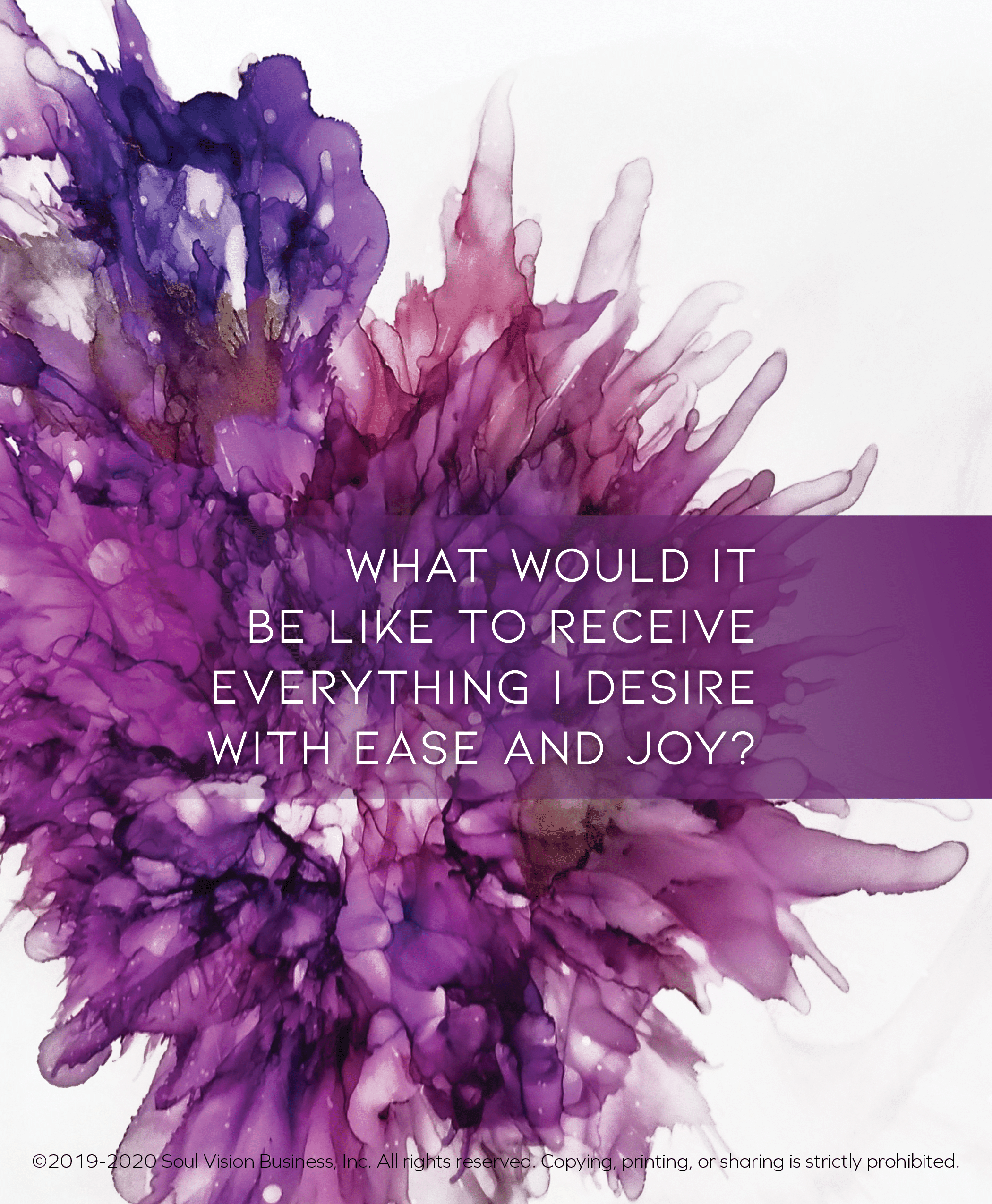 Original Art
You'll love the original art paired with expansive questions that are designed to activate new possiblities.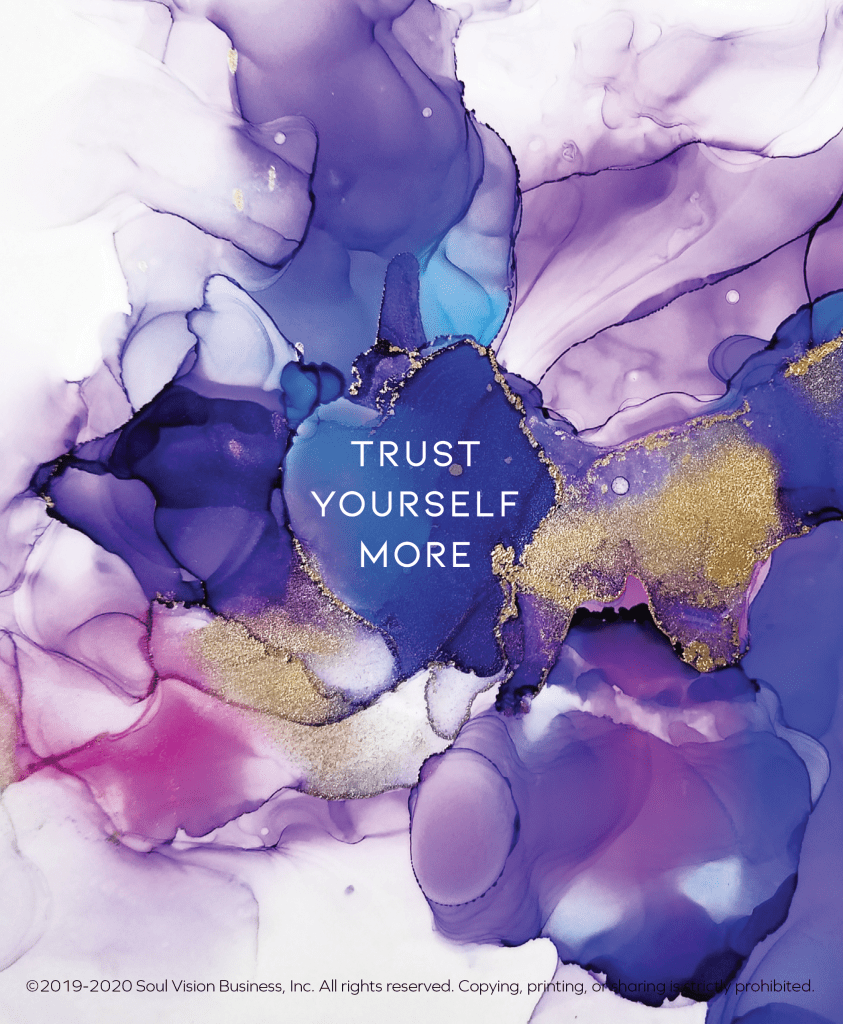 More Than Just a Planner
Along with the physical planner, which is gorgeous, you'll receive instant-access to online trainings to get you started on your planning right away.
The Planner + Marketing Support + Amazing Bonuses
= Consciously creating more impact, ease, and income.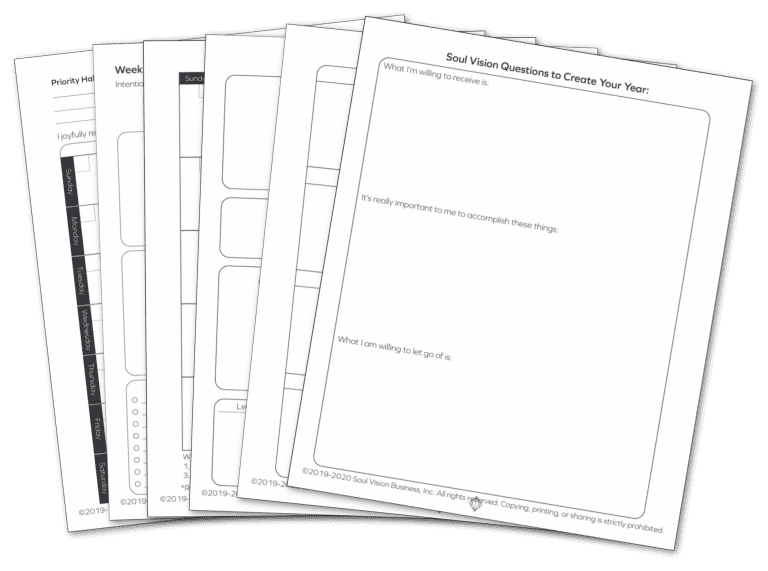 Get Started Right Away!
Once you register, you can download the PDF for the annual planning and the first month so you can get started right away while your planner is being shipped to you.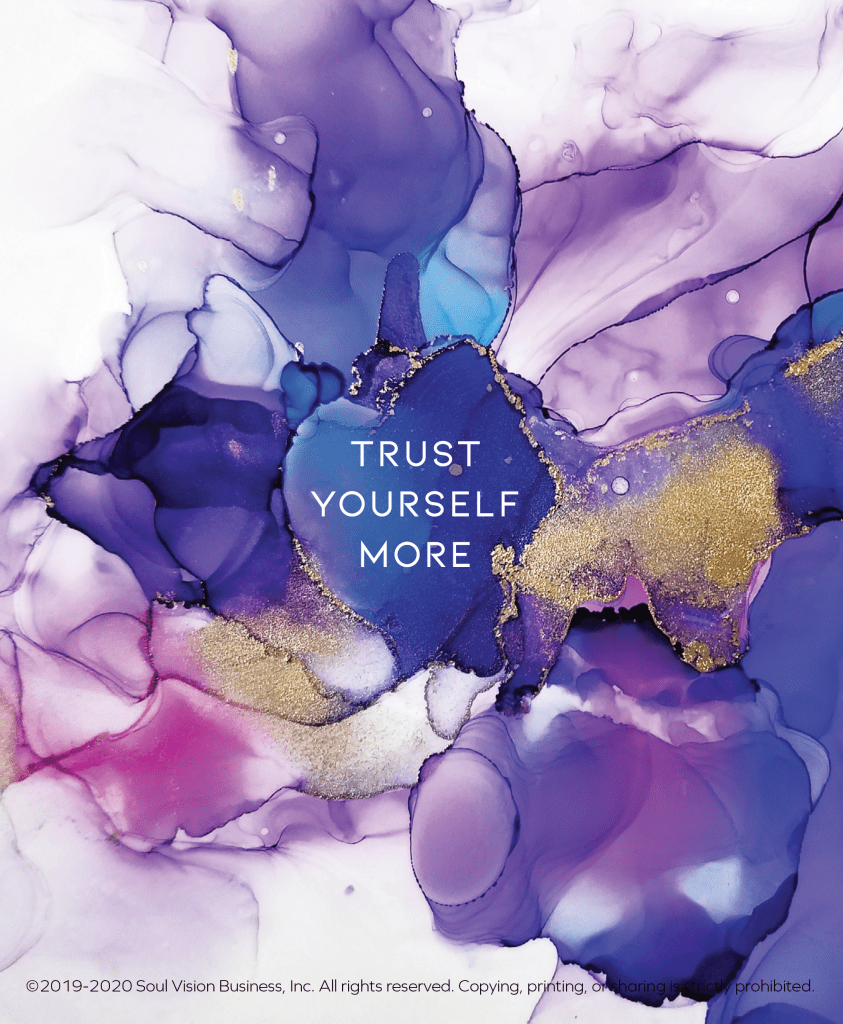 Back Cover
Every element of this planner was consciusly created to support you in trusting yourself more and creating what you're on this planet to create.
— Beautiful durable cover featuring original art that is designed to expand your creativity and money flows. (The art on this page is an example of what you'll see on the cover and inside pages.)
— Gold spiral binding that lies completely flat when open
— 180 pages (8.5″x 7″ / 21.6 cm x 17.75 cm), which includes an annual planner, a monthly planner and a weekly spread for each week of the year.
— It weighs 1.5 pounds (680 grams) so it's easy to carry with you and stick in a purse or backpack
— Pages that are undated so you can start when you are ready and not waste paper
— Blank pages for doodling, brainstorming, mind-mapping and creative expression.
— Audio guide that teaches you how to get the most out of your planner
— Customizable priority pages so you can track your top targets (meditation practice, movement, date night, health, family, and more)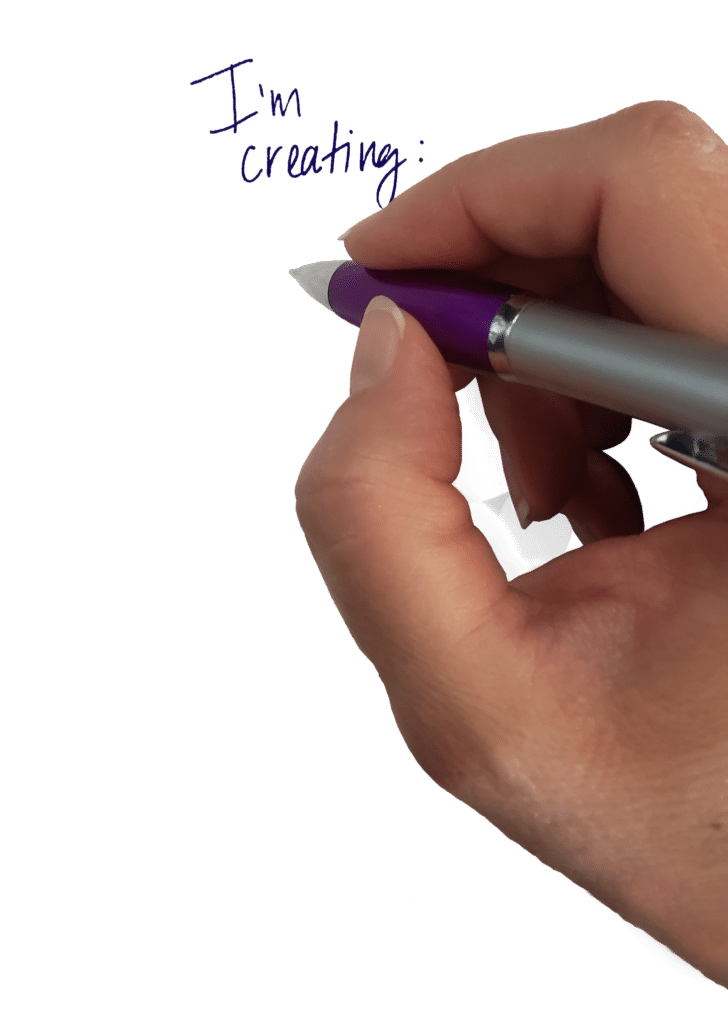 Within the pages of this gorgeous planner, plus the online resources,
here's the magic that awaits you:
Calendar Pages
– Laminated at-a-glance Annual Calendar so you commit and remain flexible as your energy evolves.
– Monthly Plan complete with a place to track content, income, marketing tasks, and more.
– Weekly Spread so you can interact with your priorities daily
*all undated pages so you can start anytime and not waste paper
Content Planner
Map out your content for newsletters, video, and social media.
(Look for the mini content planning course in the bonuses, too!)
Weekly Actions
Declare your top soul-fulfilling and money-making priorities.
Your weekly priorities are kept on a laminated bookmark to utilize easily and keep it top-of-mind.
Joyful Money Tracker
What you focus on, expands. Tracking your money is a great way to GROW your money.
Monthly Targets
What do you truly desire to create? This takes you beyond a money goal and into your soul's desire.
Expansive Questions
Every month, you'll interact with an expansive question with the backdrop of Soul Vision Art by Angella to invoke clarity, flow, and magic.
Bonus #1: Downloadable Files
✨ Downloadable PDFs for 1-page marketing plans, marketing plan examples, including a calendar with moon cycles, solstice and equinox if that's your thing.
Bonus #2: Content Planning Course
✨ Content Planning Mini Course ($97 value) This will make the content planning section for each week a breeze!
Bonus #3: Guided Meditation
✨ Guided meditation to connect to the soul of your business and your offerings ($97 value) This is a powerful process that will help you connect to the best way to create your offers, and share it with the world in a way that's authentic for you.
Bonus #4: Expansive Questions
✨ Audio guide on how to create with more ease by using expansive questions. These questions are designed to activate more creativity, deepen your intuition, and collaborate with the universe.
✨ PDFs of all of the expansive questions used in the planner to print out and put in your space to activate more magic. These are great to use in meditation, on your desk, and on your alter.
The Soul Vision Planners are sold out!
To be notified when the next product like this is available, add your name to the list below:
Is this only for entrepreneurs?
This is made for entrepreneurs by an entrepreneur.
Whether you are just starting out with your business idea or you are a seasoned business owner looking to get more organized and to get your marketing handled, you'll love the way this planner has space for all of your ideas so you actually get stuff done.
How is this different than other planners?
Does the world need another planner?
😊 YES.
Many people have asked if this is like Danielle LaPorte's Desire Map Planner or the Passion Planner or Rituals for Living Dreambook…
There are a lot of amazing options as I attempted to use various versions out there, where I was getting lost is having a central place to capture the inspired actions that would grow my soulful business. As I talked to my SOULpreneur friends, they were getting stuck in the same way.
So I took all of the worksheets I use and provide to my clients, blended it with my art, added some powerful questions to open up creativity, inspiration, and money flows, and put it all together in this Soul Vision Planner.
This is a blend of building practical habits and connecting to your soul's vision of what you are creating.
What are Expansion Questions?
Questions not only activate more parts of our brain to access creativity and innovation, but they activate the universe to co-create with us.
Here are some samples of expansion questions:
You'll receive an audio bonus of how using questions like this in your life and business will create more magic, ease, flow, abundance, and inspired ideas!
Do you provide gift shipping?
The Soul Vision Planner is a great client and colleague gift!
Shipping can include a gift message from you. Simply reply back to the email when you receive your invoice and provide gift instructions.
Or if you would like to order more than five, email me and I'll set you up with bulk pricing along with gift details to be included with each order. We handle the shipping for you!
When will planners ship?
Within three business days of the order being placed.
Sales Policy
All sales are final. There are no refunds or exchanges. If your package gets returned because the mailing address you included with your order has an error or typo, there is a $10 reshipping fee to cover incurred costs.
What does Soul Vision mean?
After getting laid off in 2008, I started my business and when thinking of what I wanted to call my business, I knew I wanted to express my soul's vision. After feeling trapped in corporate America for almost a decade, I knew what it felt like to have my soul vision suffocated and diluted in order to do what I "should" do, even though the "shoulds" were making me miserable.
Soul Vision Business, Inc. has one mission: liberate people to create a life and business that lights them up. My mission has always been to empower people to know that they can create what they desire, regardless of their past or current circumstances.
Where does the art come from?
Can this be used as day-timer or appointment book?
While you can mark appointments on the weekly spread, this does not have hourly time slots for each day.
This is designed to be used for your marketing, content, inspired actions, and your annual, quarterly, and monthly vision.
Do you offer bulk pricing?
Not at this time. When the 2022 planner is released, there will be options for bulk purchases of 10 planners or more.
Contact me at angella @ angellajohnson.com for inquiries.
Do you ship internationally?
Unfortunately due to Covid, I no longer ship to international addresses. After multiple packages being delayed by MONTHS and customers having to pay high duty fees, I'm only shipping to the USA for the remainder of 2021.
Shipping is included in the planner price for US addresses.
How are the planners shipped?
All orders are shipped from the USA via Priority flat-size rate within the US. Once shipped, it can take anywhere from 1-6 days to arrive. You will be emailed a tracking email with your tracking code.
Contact me at angella @ angellajohnson.com