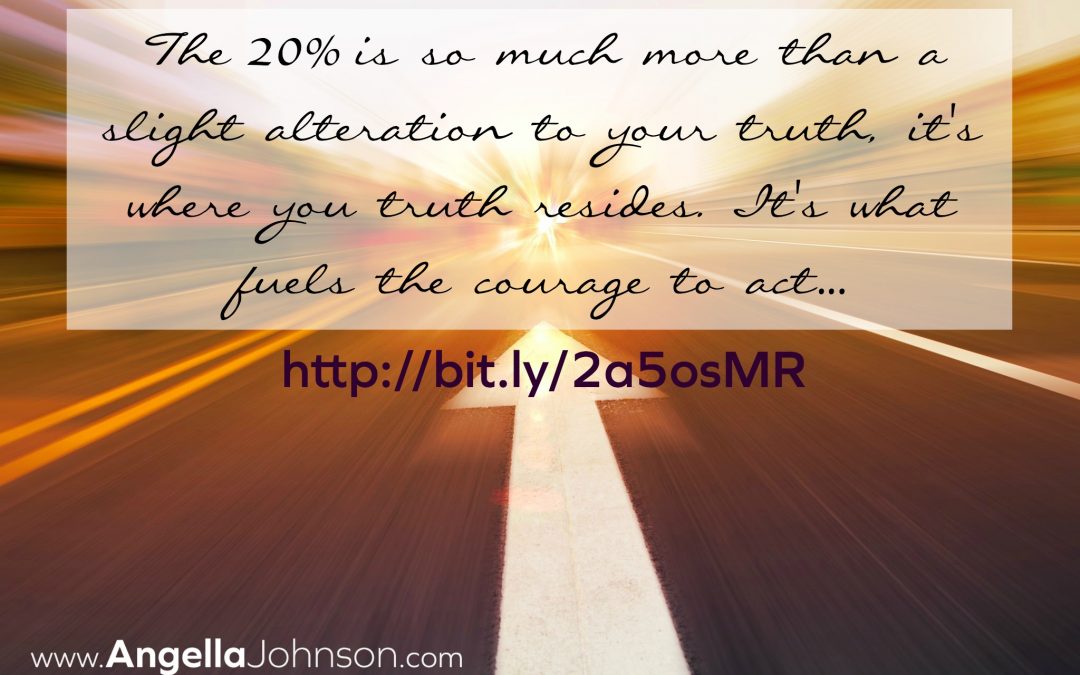 My worst fear: Mediocrity.
It's such a evasive term – what it means to one person, doesn't hold true for the next. Thus the complexity of it, but also the freedom.
The current "lesson" that's up for me right now is being overly accommodating – saying yes, when it's really a no. And I'd say that I'm damn good at saying no. But it was that pesky little 20% that kept tripping me up, pissing me off, and overriding my intuition.
It's that 20% that leads to mediocrity.  read more